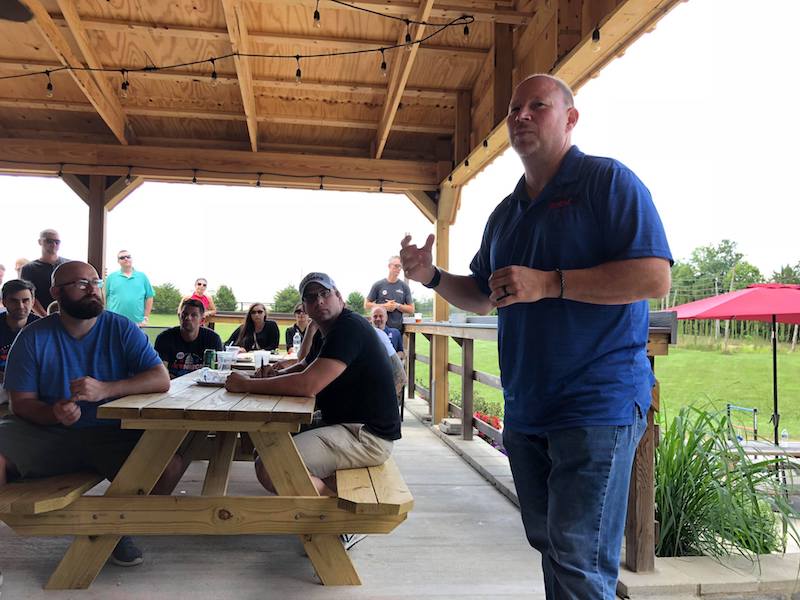 NATCA Solidarity Event: Washington Center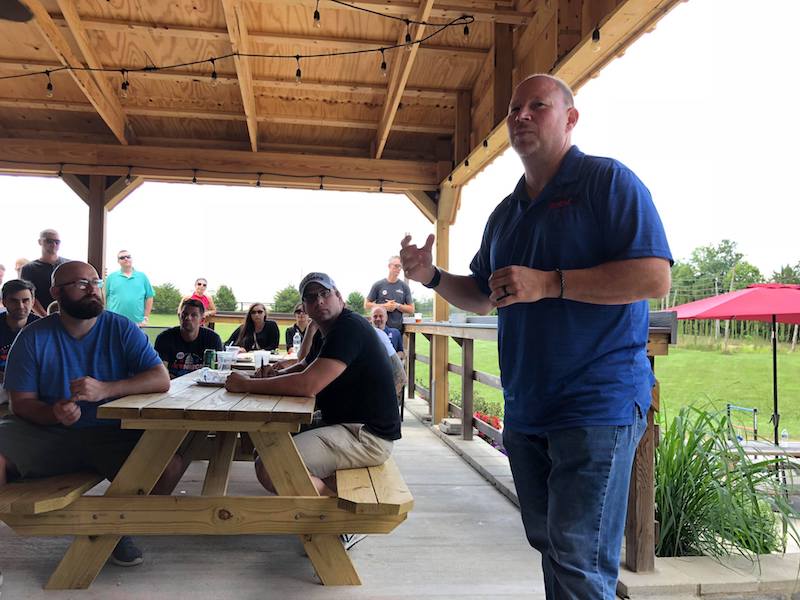 NATCA President Paul Rinaldi.
(Aug. 10, 2018)
NATCA members at Washington Center (ZDC) hosted their quarterly facility meeting at Barnhouse Brewery in Leesburg, Va., and invited NATCA leaders at all levels to discuss what the Union is doing and provide answers on a variety of topics.
ZDC FacRep Brian Shallenberger welcomed everyone and gave a facility update and Chris Keyes provided the ZDC treasurer report. NATCA President Paul Rinaldi and Eastern Regional Vice President-Elect Rich Santa (pictured below) spoke to members and their guests about NATCA involvement in NextGen, regional news, Union events, and activism. Eastern Region National Legislative Committee representative Kristena Jones shared her passion for legislative efforts and discussed activism in region.
Shallenberger and ZDC Vice President Mike Christine planned and hosted the event. The crowd was excited to hear about NATCA news and gather with their brothers and sisters as they enjoyed Christine's barbecue, and Area Rep Aaron Wilt's accompaniments.