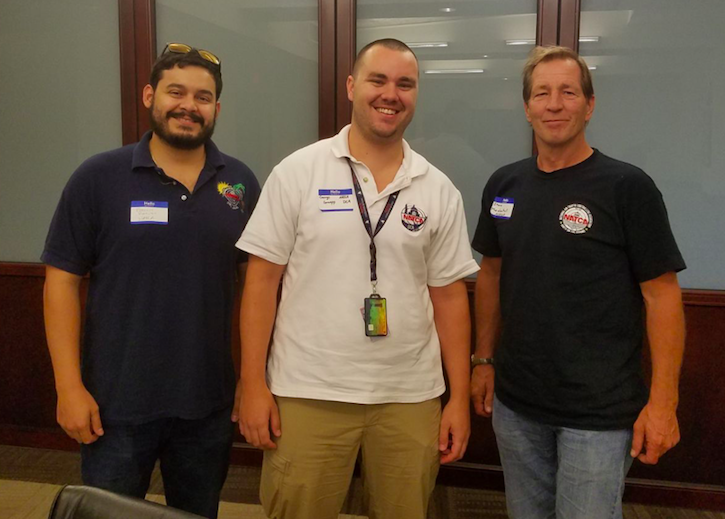 NATCA Boots On The Ground: August 8-15, 2018 Notebook
VIRGINIA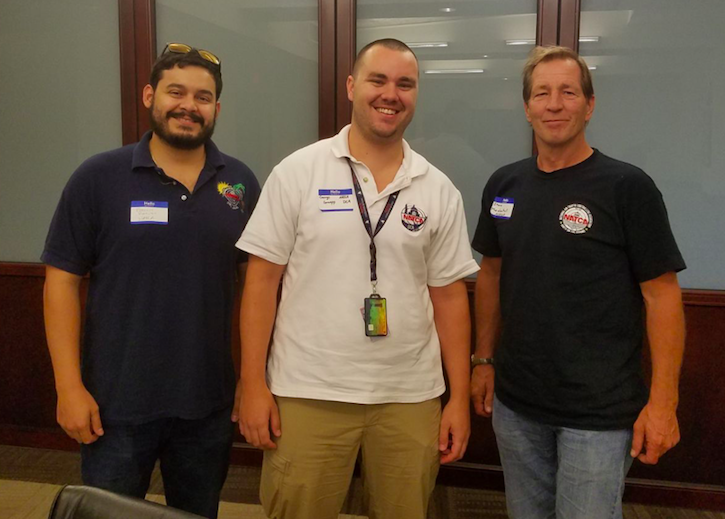 Pictured above from left to right: NATCA attendees Fabian Ramirez (Manassas ATCT, HEF), George Grampp (Washington National ATCT, DCA), and Boots On The Ground member Steve Mendenhall, at the 40th Constitution Convention for the Virginia AFL-CIO in Williamsburg, Va., last week. The three-day event included numerous VIP guest speakers, including Virginia Senator Tim Kaine, breakout workshops, resolution considerations, and the state endorsement process for Congressional candidates.
————————————————————
INDIANA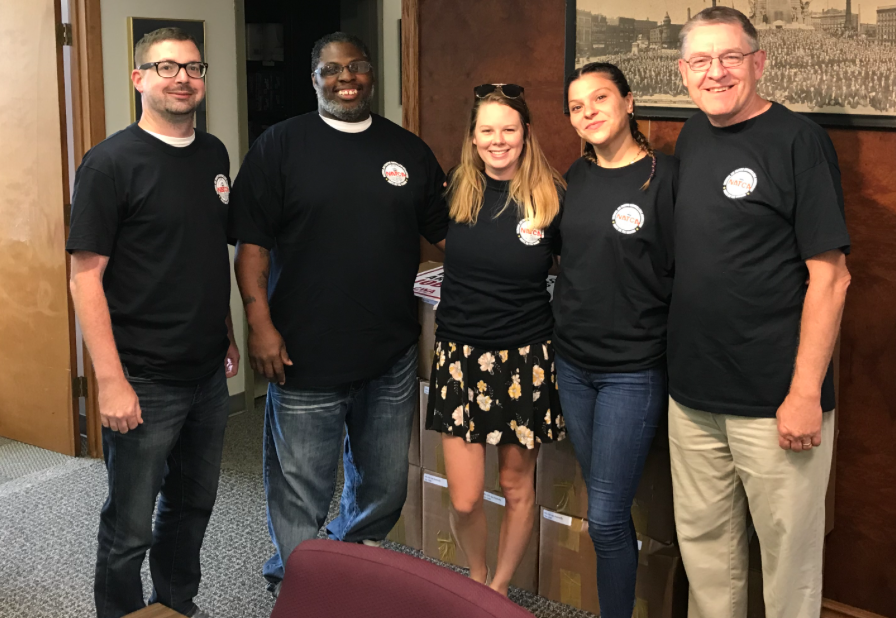 Check out the new office uniforms! Everyone at the Indiana AFL-CIO loves the NATCA Boots On The Ground logo t-shirts. From left to right: Rob Henderson, Indiana AFL-CIO Executive Director, Juan Ruffin, Phone Bank Director, Haylee Sanford, Communications Director, Deputy Director Uno Coons and Bob Zabel, NATCA Boots On The Ground.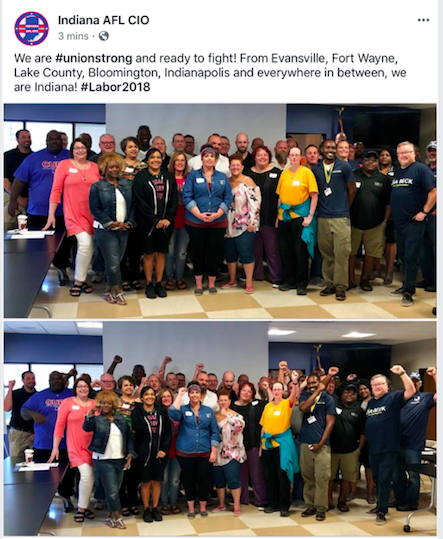 ————————————————————
OHIO

Ohio Boots On The Ground member Kyle Johnson (pictured in the blue NATCA shirt) worked with local labor groups in last week's special election in the 12th District.
————————————————————
PENNSYLVANIA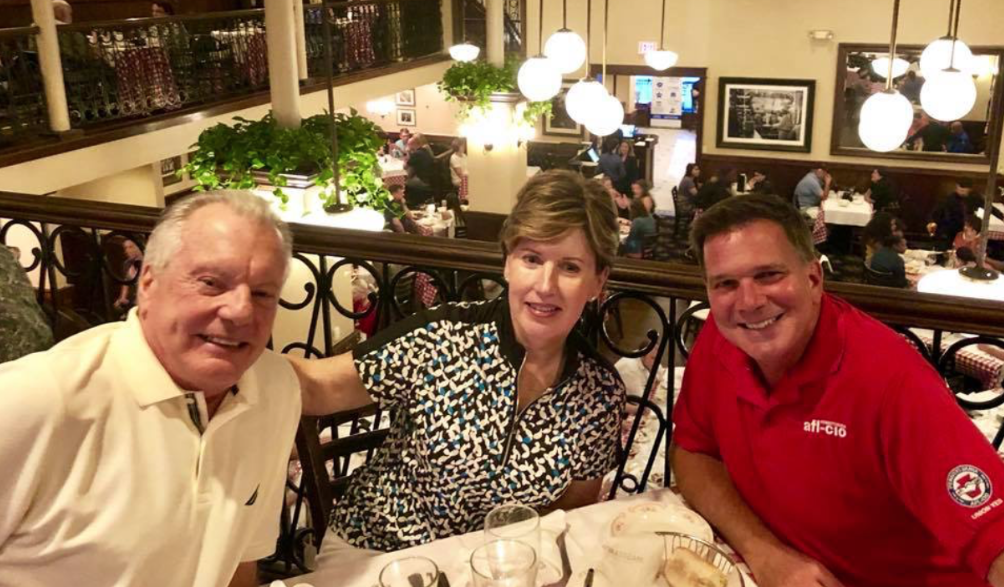 On the anniversary of the PATCO strike on Aug. 3, Pennsylvania AFL-CIO Secretary-Treasurer Frank Snyder (right) posted on social media his support for air traffic controllers. He wrote, "Like the mythical Phoenix, PATCO eventually rose from the ashes and became NATCA. Not mythical was the courage and fortitude of so many brave men and women who fought, and some even died for their union. Pennsylvania is fortunate to once again have two leaders from PATCO/NATCA working on our Labor 2018 Electoral Campaign, Bob and Valerie Butterworth (pictured above) setting an example of solidarity and strength in what will be a successful election cycle for unions."