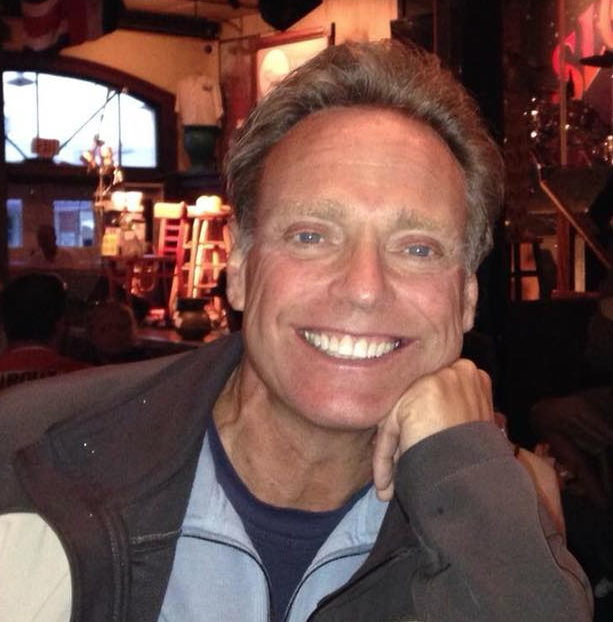 NATCA Remembers Dedicated Former PWK, ORD Member Bob Richards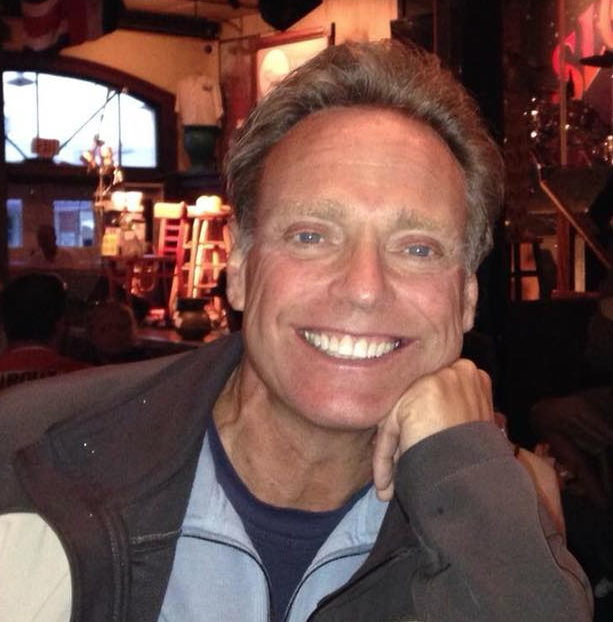 Bob Richards, a dedicated 30-year veteran air traffic controller and NATCA member who spent the bulk of his career at Chicago O'Hare ATCT (ORD), brightened every room and conversation with his unforgettably upbeat smile and personality, and continued to speak passionately into retirement about his profession and the men and women who work tirelessly to ensure safety, passed away on Aug. 7. He was 61.
Richards was affectionately and widely known by his nickname, "Calvin." He earned that from his fellow ORD controllers who tagged him with it because of Richards's fondness for wearing Calvin Klein jeans.
ORD FacRep Dan Carrico said that when he arrived at the facility 13 years ago, Richards was in the training department helping out.
"I recall Calvin regaling us new guys with the stories of the bygone era," Carrico said. "Calvin retired some years later and I actually find myself telling the stories he told. Calvin was one in a million. He would always greet you with a smile and a great, laughable story. As a longtime O'Hare controller, he will be missed. Godspeed."
Former air traffic controller and longtime pilot and writer Robert Mark, who writes a column called "JetWhine," knew Richards from the time he walked in the door at Chicago Executive ATCT (PWK), his first facility.
"Everyone at PWK tower thought Bob Richards was interesting, in a rather curious way, when he began his air traffic control career back in the early 1980s. Not weird, but more quirky, like a guy holding back some part of his personality, at least at first," writes Mark in a heartfelt tribute to Richards on JetWhine.
"I was one of the controllers assigned to train this new guy and early on he impressed me with how quickly he caught on to the practical side of air traffic control. Bob knew when to simply let a tough day go at our busy airport and when to laugh. At the time, PWK was running about 160,000 takeoffs and landings a year, so it was not the kind of place where every trainee succeeded.
"As I came to know Bob better, I remember razzing him about how his parents must have spent a fortune on his dental work since he had such a perfect smile. Some of the PWK started calling him 'California Bob,' because of that big smile. He just seemed Hollywood-like to us. And of course once the folks you work with begin poking fun at you, you've pretty much made the grade."
Retired NATCA member Chuck Adams, who shared a lot with Richards as they both have gone through their respective serious health issues over the last decade, said he met Calvin at Oshkosh AirVenture.
"We worked side by side at OSH," Adams said. "He kept all of us in stitches. Sometimes inappropriate but ATC humor being what it is we all laughed so hard. No one could compete with his wit. He called me several times since my diagnosis and would just check in. We talked about our spiritual selves too.
"Family was the most important thing for him. We both were fortunate enough to marry strong women and have supportive spouses. Calvin always had a smile on his face. When he walked into a room he simply filled it. He made me laugh during the most stressful times. He would just call me out of the blue to ask how I was doing. We shared terminal illnesses and would talk of our kids and grandkids. I will miss him dearly."
Richards advocated early and often for the need for more air traffic controllers and he also spoke out about the devastating heart and other health problems that he saw were becoming more prevalent among his peers. He wrote a book in 2007 called "Secrets From The Tower," detailing these issues and providing a look behind the scenes of an air traffic control facility. He wrote about the fast-paced, high-pressure life of an air traffic controller and also how that lifestyle affects a man and his family.
Richards, a native of Oak Park, Ill., is survived by his wife, Kim Richards, his sons and daughters: Adam (JulieAnn), Andy, Ben (Kim), Greg (Elisabeth), Andrew (Sherlyn), Julia, and his grandchildren: Katie, Gabbie, Gavin, Gavin, Brenden, Adrienne, RaeLynn, and RyAnne.
In his obituary, it was written, "Bob made sure that every moment counted as if it were his last. His compassion was limitless – for his friends, family, and life itself. He was a truly memorable character who touched the lives of so many people and told all of them his secret in life: 'Stay positive.'"
Those wanting to honor Richards are asked to make a donation to the Make-A-Wish Foundation of Massachusetts and Rhode Island.