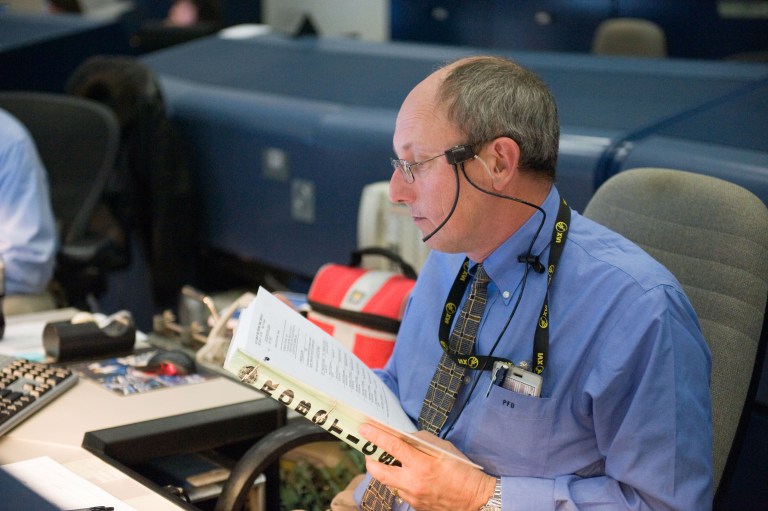 CFS 2018 Speaker Spotlight: Paul Dye, Aviator, Engineer, Writer
For 33 years, he worked in increasingly responsible roles within the United States (NASA) Manned Space Program, both as a technical expert in spacecraft systems and, eventually, as the overall lead of many missions to space. He retired from NASA in 2013 as the longest-serving Flight Director in U.S. history. The winner of many prestigious awards including the Johnson Space Center Director's Commendation, the NASA Outstanding Leadership Medal, and four NASA Exceptional Service Medals, Dye delights in bringing the lessons learned from the most advanced flight operations back to the next generation of space operation professionals and to general aviation pilots and builders.
Dye is well-known as a risk-management specialist, and advises designers and builders – as well as pilots – on ways to build and operate aircraft with greater margins of safety. He is also a leadership consultant. On Wednesday, Oct. 24, he will be a keynote speaker at NATCA's Communicating For Safety conference in Las Vegas.
Always a prolific writer, Dye has been a frequent contributor to type-club newsletters and websites for many years. After retiring from NASA as a Lead Flight Director for Human Spaceflight, he became Editor-in-Chief for Kitplanes Magazine, a publication dedicated to supporting the experimental aircraft industry. He attends most of the large aviation meetings and fly-ins around the United States, test flies aircraft for individuals and for magazine evaluations, and enjoys speaking to aviation and civic organizations on a variety of topics related to aviation. Dye is a licensed commercial pilot rated for single and multi-engine, instrument, seaplanes, gliders, and several experimental jet aircraft. He is also a licensed airframe and powerplant mechanic.
Dye has owned a number of aircraft over the years, and is currently deeply involved in the Experimental Aircraft movement. He is flying an RV-8 that he built himself, as well as an RV-6 which was purchased flying by his wife. He and his wife finished building an RV-3 in 2012, and have flown it from coast to coast and from the Gulf of Mexico to the Canadian border. He is an Experimental Aircraft Association (EAA) technical counselor and flight advisor, and does extensive product development testing for a number of avionics and airframe accessory manufacturers serving the experimental market.