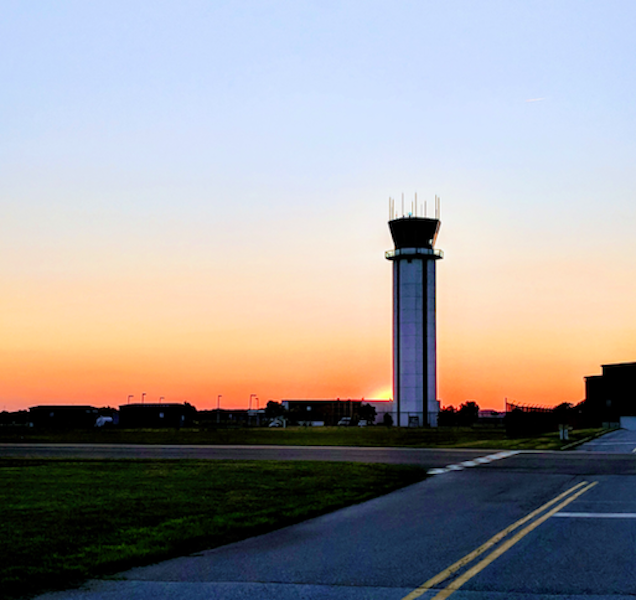 Facility Spotlight: Wilmington, Del., ATCT (ILG)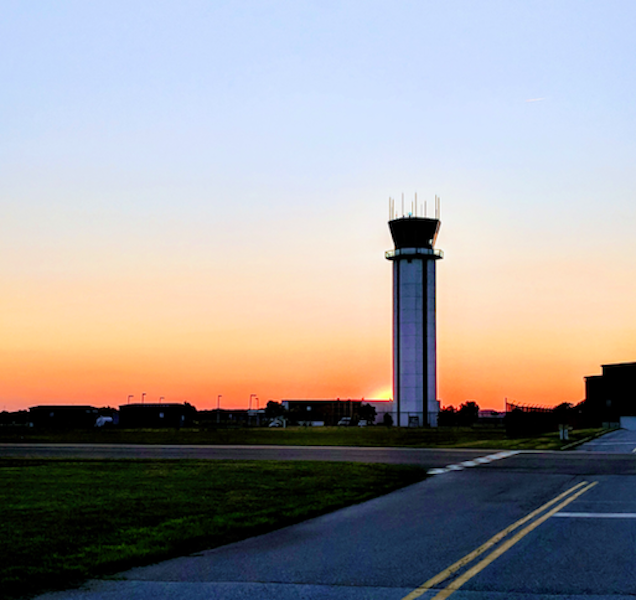 Wilmington, Del., ATCT (ILG) was commissioned in 2001, but the old tower can still be seen attached to the terminal building as visitors drive past the airport on DuPont Highway. ILG has the distinction of being the only FAA air traffic facility located in the state of Delaware.
Delaware also has the distinction of being the only U.S. state without scheduled air carrier service since Frontier Airlines suspended its service to ILG in April 2015.
Wilmington Airport, located about five miles south of Wilmington, and about 30 miles south of Philadelphia, is home to the Delaware Army National Guard, the Delaware Air National Guard, several corporate flight operations, and a handful of charter services. The majority of flight operations conducted at Wilmington are general aviation. Wilmington is the closest public airport to the Dover International Speedway and the airfield sees an increase in traffic volume on race weekends.
"The facility is a Level 4 tower within Class Delta airspace, but due to the airport layout with the intersecting runways and a diverse mix of aircraft types, there is enough complexity to keep the job interesting," ILG member Cynthia Lowther said.
The facility has 12 NATCA members, nine of which are Certified Professional Controllers (CPCs), and three developmental trainees. ILG has seen a renaissance in Union activism over the last few years, with increasing ILG member participation at NATCA local, regional, and national events. ILG members particularly embraced the opportunity to participate during the 2018 NATCA Biennial Convention in Philadelphia. Eight members engaged in NATCA Convention activities including volunteering, observing Convention business, and attending evening events.
"I wanted to show the members at a small facility, that they have a voice in our Union," Lowther, who served as ILG FacRep from 2015 to 2017, said. "As I became more active and involved, I was encouraged and mentored by (former) RVP Dean Iacopelli, and several other leaders in the region, to develop my own leadership skills."
"It became my mission to educate ILG members about the opportunities and resources available to them," Lowther said. "The best part of being FacRep was discovering members' interests and watching them grow and find their own voice and their own role within the Union. We have achieved a tremendous increase in Union involvement within ILG and participation in other organized NATCA events. Our members' increasing interest and involvement, especially extending to the new members, shows great promise for the future of ILG."