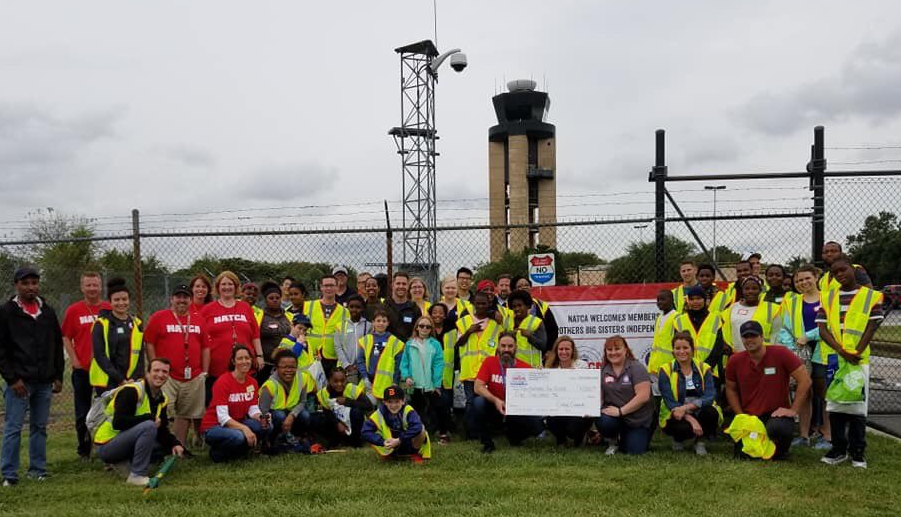 NATCA Charitable Foundation: NATCA Members Give Back!

PHL Gives $5k to Big Brothers Big Sisters
Thanks to the generous donations of our #NATCAfamily members at our biennial convention earlier this year, the NATCA Charitable Foundation and Philadelphia-area NATCA members presented Big Brothers Big Sisters Independent Region a $5,000 donation from proceeds raised at #NATCAphilly2018.
@independencebigs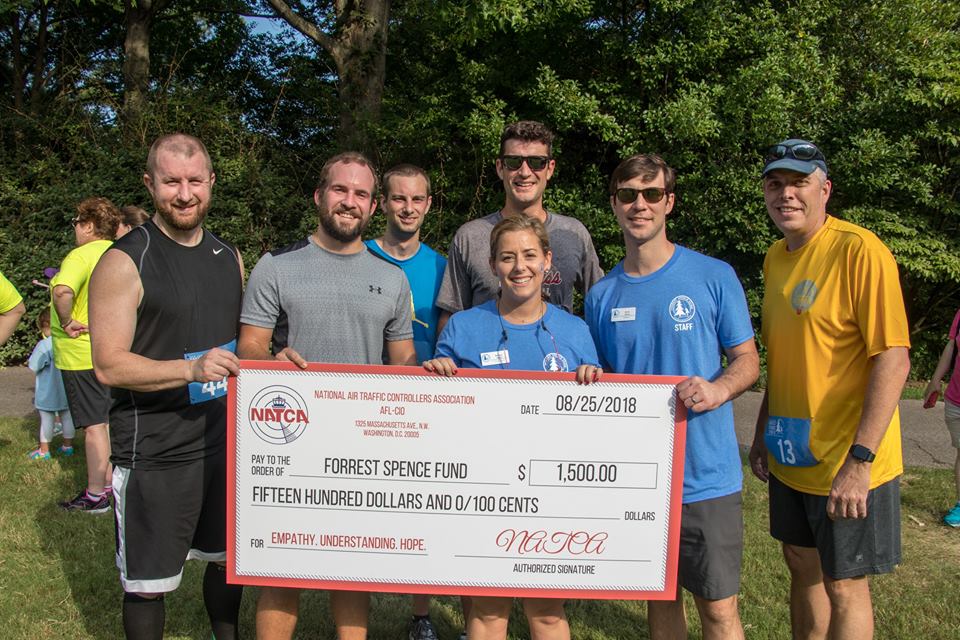 ZME Gives $1000 to The Forrest Spence Fund
NATCA Charitable Foundation and members at Memphis Center (ZME) supported the Forrest Spence Fund with a $1,000 donation. The Forrest Spence Fund assists with the non-medical needs of critically or chronically ill children and their families throughout the Mid-South. Great job, ZME members!

ZMP School Supply Drive
NATCA Members at Minneapolis Center (ZMP), along with the NATCA Charitable Foundation and ZMP Professional Aviation Safety Specialists (PASS) members, donated 30 backpacks to 360 Communities, a local nonprofit that engages communities to prevent violence, ensure school success, and promote long-term self-sufficiency. Hats off to ZMP members Sharla Mandt and Jessica Breyer for taking the lead to make the school supply drive an enormous success!

Alpha Bravo Charlie NATCA Charitable Foundation
Thanks to the generous donations of our #NATCAfamily at #NATCAphilly2018 earlier this year, Alpha Bravo Canine service dog in training Faith and her foster family, Philadelphia area representative John Murdock and his wife Erin, joined NATCA Charitable in presenting Alpha Bravo Canine with a check for $7,000.

Charitable Donation to Warriors and Rodeo
Dallas/Fort Worth ATCT (DFW) member Andreas Sanchez volunteers for Warriors and Rodeo (W.A.R.), a nonprofit dedicated making a difference in the lives of American Heroes, including military service members, law enforcement, firefighters, and others who put their lives on the line for freedom and safety. El Paso ATCT (ELP) member & Southwest Region NATCA Charitable Foundation (NCF) Outreach Committee volunteer Crystal Lingle (ELP) presented W.A.R. with a $1,000 check from NCF to support their worthy efforts. "It's the ropes and the reins, and the joy and the pain," but it's the efforts of dedicated volunteers that make a difference. Great job Crystal & Andreas!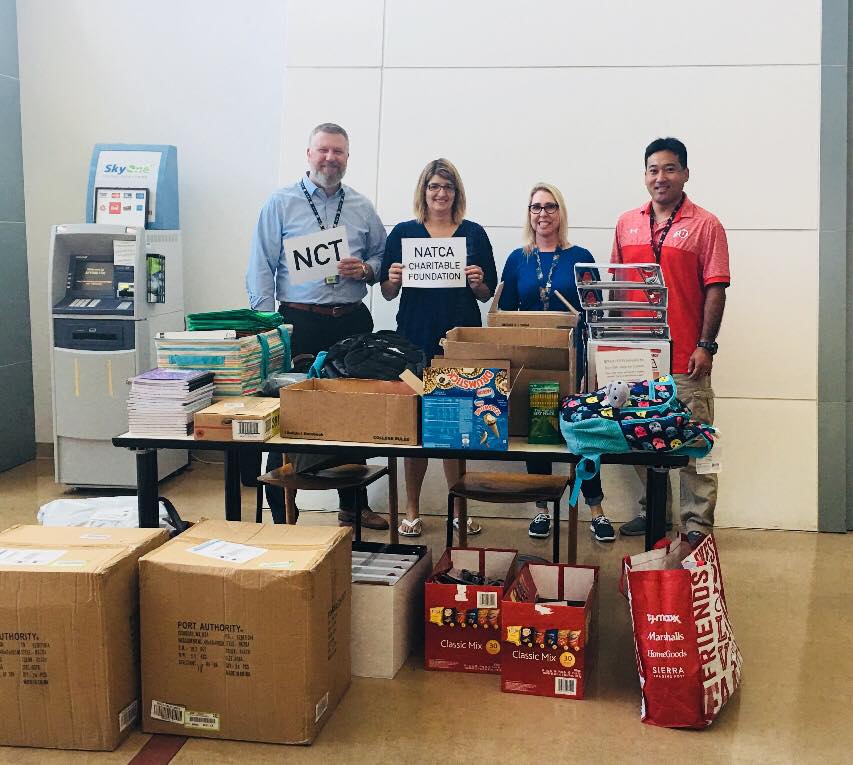 NCT Backpack Drive
Northern California TRACON (NCT) members were able to fill 85 new backpacks with school supplies which were then delivered to River Oak Center for Children in Sacramento. Special thanks to NCT member Jenny Rubert for organizing the event and collecting donations
ZID FacRep Backpack Drive gets Thanks!
Elementary school students in rural Stevens County, Wash., sent a thank you to NATCA for the 25 backpacks they were given as part of NATCA Charitable Foundation's "Operation Backpack." Working with NCF, Indianapolis Center (ZID) NATCA FacRep and Great Lakes (NGL) NCF rep Marc Schneider and his wife, ZID & NGL NCF member Wendy, recently provided the students & teachers of Onion Creek School, which is nearby the Schneider's vacation home, with needed supplies. Donate to help Operation Backpack and other NCF efforts at https://www.natca.org/index.php/ncf