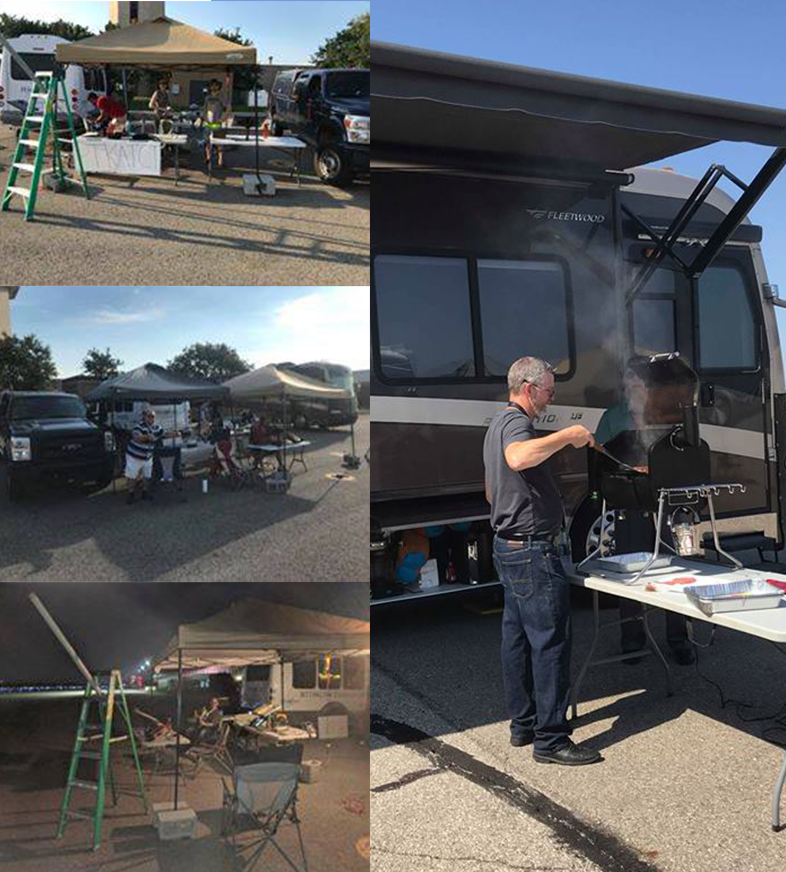 PTK Tower Working Literally in the Weeds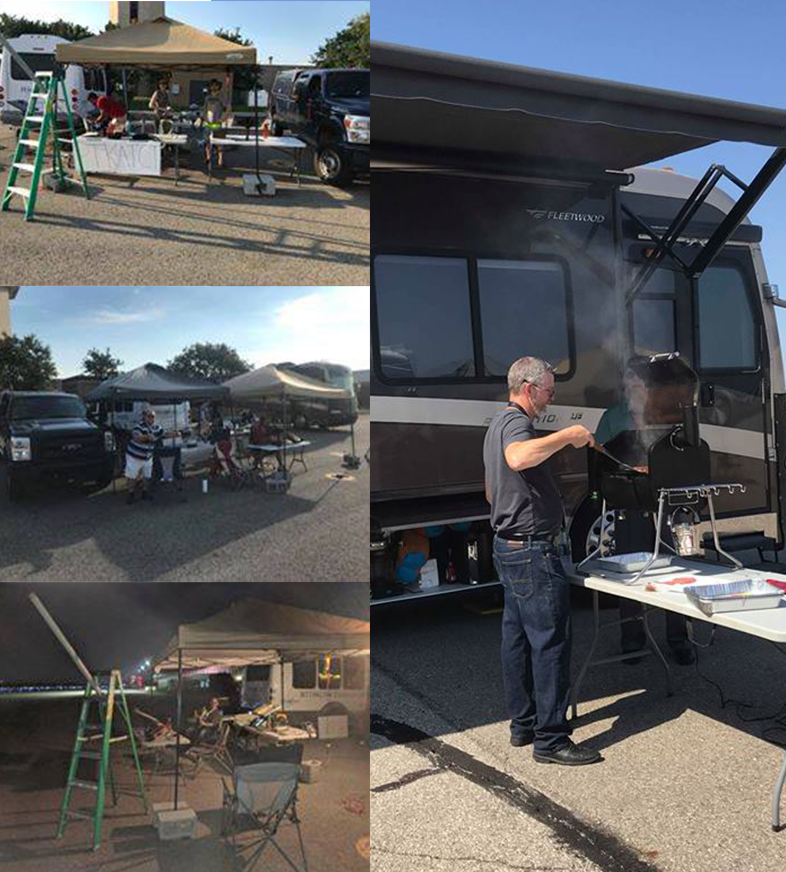 Pontiac ATCTr (PTK) currently has seven CPCs and five trainees. They are a level six VFR tower that is a Class D, operating underneath Detroit TRACON's (D21) airspace. PTK works primarily general aviation with a broad mixture of pilots. There are seven flight schools on the field and over 20 fixed-based operators (FBOs) so they deal with anything from student pilots in the pattern to business jets, traveling all over the country.
Recently, PTK was struck with a dilemma. There was mold in the tower, which forced everyone outside until the mold renovation team was able to remove it. "Luckily we were only relocated out of the tower cab for about 72 hours," said Kyle Hoover, PTK FacRep. They were able to work beneath tents to help stay out of the sun and rain. They requested a mobile tower, said Hoover, but were told all available units were currently being used or reserved for hurricane relief.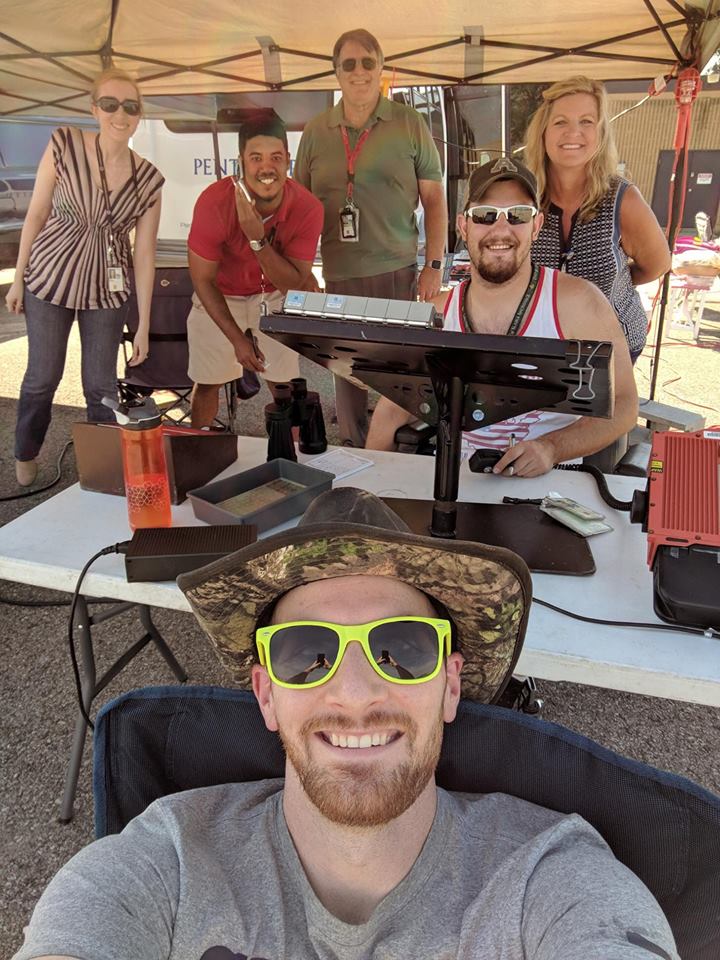 "One of the main differences about working outside has been having to work the traffic with limited equipment," said Hoover. "Being outside means no dial lines, headsets, STARs display, or access to flight strips. To deal with this we had to work closely with D21 and use extra coordination through agency-provided cell phones to get flight information to pilots," Hoover said. Even using hand-held radios outside had its occasional problems, he added. "Since PTK is a small airport, we were located near the aircraft taking off and landing, so it made hearing pilots difficult at times," he said.
The PTK facility came together as a whole, Hoover said, to make the best of their time spent outdoors. Controllers and trainees spent their breaks outside, to help spot aircraft or just to hang out and help ensure everything was going smoothly. PTK's air traffic manager was kind enough to park his RV on the ramp near where the controllers were working, to provide an air-conditioned break room, or even just a place to go sit down inside. "The manager, along with the supervisors, grilled steaks, burgers, and hot dogs for the controllers every day we were outside. Even PTK's support staff came outside to assist the controllers in whatever we needed," Hoover said.
PTK Tower has always prided itself with providing pilots the best service available when flying into or out of the airport, said Hoover, and even when working outside with limited resources, they made every effort to provide that same service to the pilots. "The best thing PTK controllers did throughout this process was keeping a positive attitude and doing whatever they had to do to get the job done and to move the aircraft to where they needed to go," he said.