Disaster Relief: Hurricane Michael
NATCA has activated its disaster relief fund to assist members who may be affected by Hurricane Michael. Our brothers and sisters who live and work in facilities of the Southern and Eastern Regions are rallying to offer support and assistance as needed, as is the NATCA family as a whole.
Additionally, NATCA has established an email to help those offering assistance and those in need. Any members who have supplies to donate and any member in need of assistance or supplies due to the storm can send an email to michaelhelp@list.natca.net.
NATCA established its disaster relief fund in 1992 in the wake of Hurricane Andrew in Florida. The fund provides assistance to our members who have experienced catastrophic losses of property and helps provide a lifeline during those most desperate times.
Due to the generosity of our membership, our fund has continued to grow and has allowed NATCA members to help those affected after Hurricanes Katrina and Rita (2005), Ike (2008), Sandy (2012), Matthew (2016), Harvey (2017), Irma (2017), and Maria (2017), and the 2016 flooding in Baton Rouge, La.
NATCA will work directly with affected members to help them purchase food, gasoline, or any other supplies that might be required. Please help us make sure there are sufficient funds available to support our brothers & sisters in need. Any donations made will go directly to the NATCA disaster relief fund. We will have volunteers ready to deliver supplies as soon as we know the need.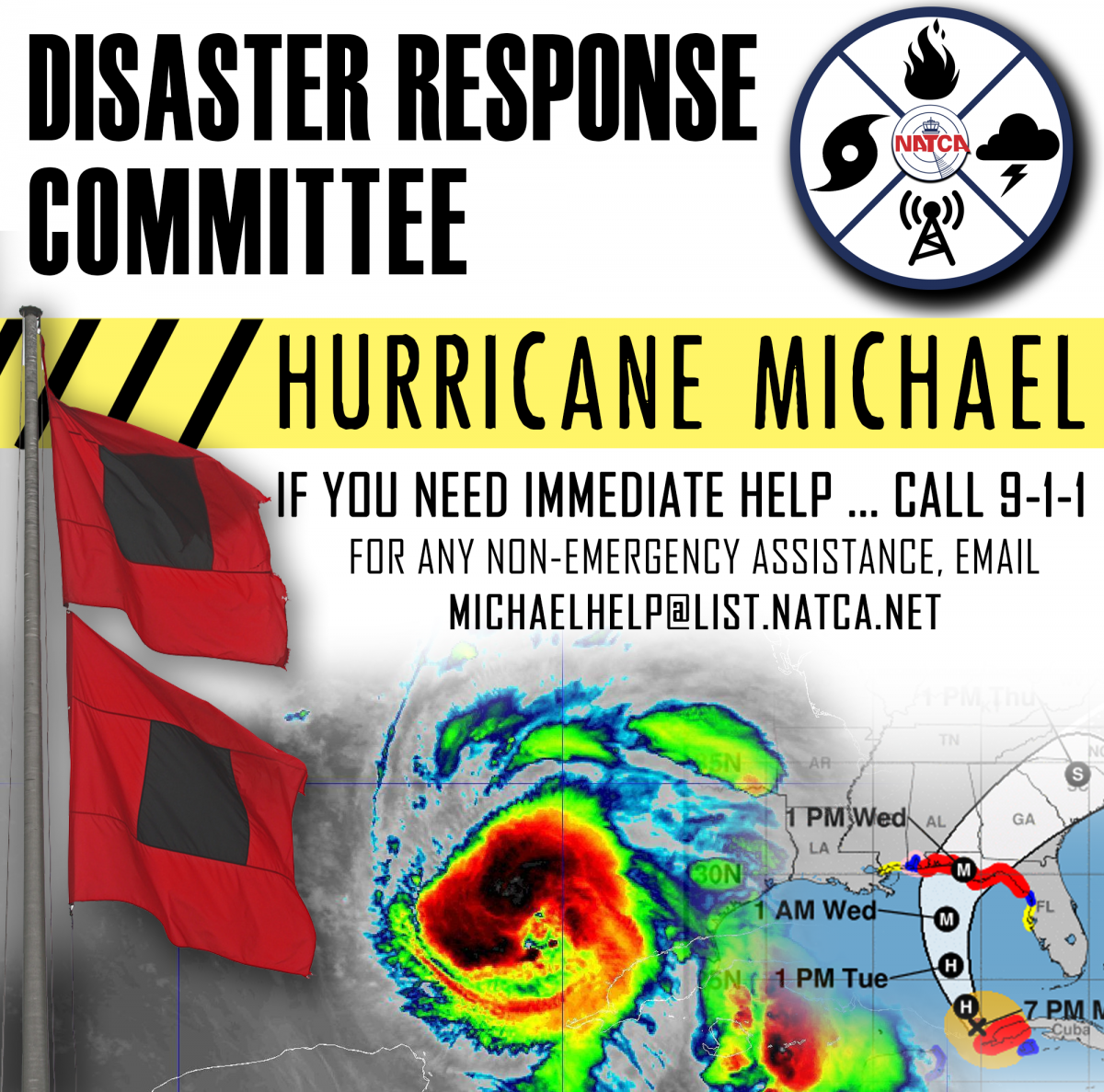 HOW TO DONATE:
PayPal: Please Click here or use natcarelief@natcadc.org
GoFundMe: Please Click Here
Checks: Payable to "DRF" or "Disaster Relief Fund." Mail to:
NATCA
Attn.: Accounting Department
1325 Massachusetts Ave. NW
Washington, D.C., 20005
Automatic Payroll Deduction: NATCA members can also donate to the disaster relief fund through payroll deduction, using this form.