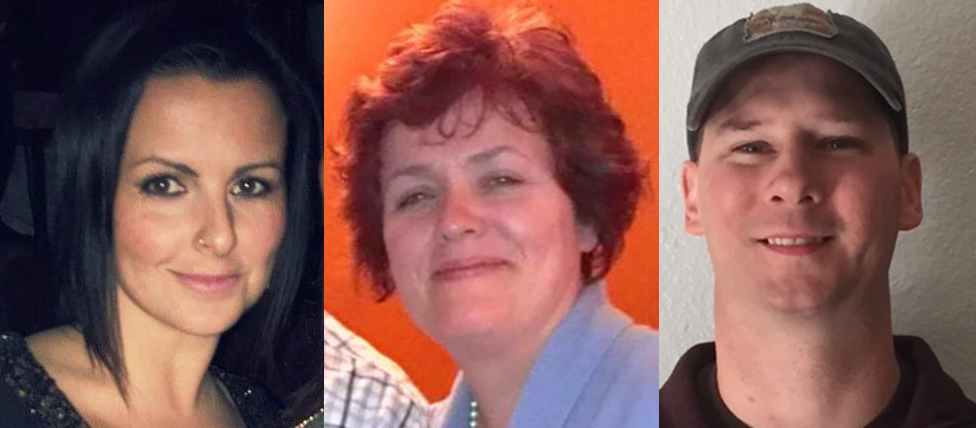 NATCA 2018 Professionalism Award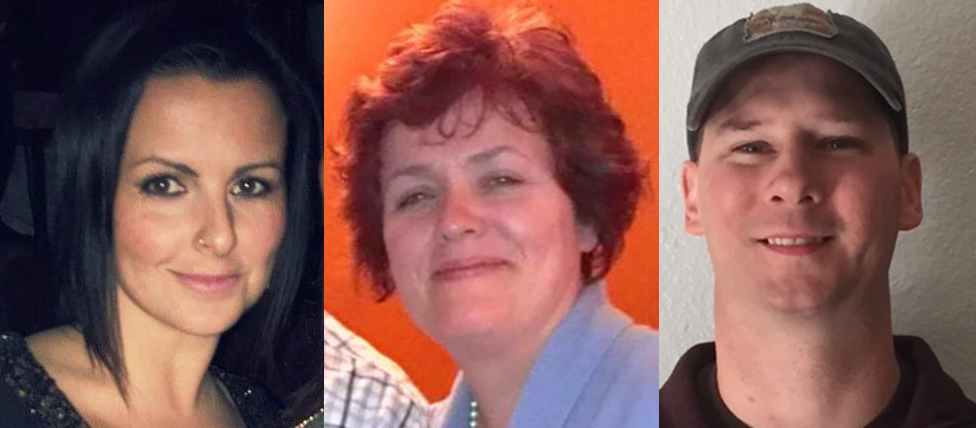 The goal of NATCA's Professional Standards program is to maintain and promote professionalism across all of NATCA's bargaining units. We achieve that through a commitment to safety and the public's trust. We work to inspire, motivate and provide personal examples of our professionalism to others and to maintain the highest standard of excellence.
NATCA's Professionalism Award was created as a means to recognize those who have demonstrated a consistent personal commitment to safety and excellence and whose professional contributions and individual performance has enhanced the standing of our profession.
"This is the third time we have given away this award and every year it seems harder to narrow down the winners from so many amazing nominations," said Garth Koleszar of the National Professional Standards Committee. "Every single one of the nominees displayed professionalism worthy of the award."
Andy Marosvari, fellow National Professional Standards Committee member said, "When we choose to be professional, especially when our professionalism is challenged, our work environment is improved. When we choose to be respectful, we build trust. These individuals continue to model these ideals while improving safety and our overall work environment."
All those submitted were evaluated on their body of work throughout their careers. The factors considered were:
How did they as individuals promote professionalism?
How did they inspire and motivates others?
Did they personally demonstrate professionalism?
Consideration was given to the testimonials and statements provided by their peers.
Lydia Baune, the newest member of the National Professional Standards Committee, said, "Being a part of the selection process was incredibly rewarding. To see the accomplishments and the positive impact of all those professionals who were nominated is truly inspiring."
"Safety is what we do, Professionalism represents who we are," said Joshua Cooper, future lead of the National Professional Standards program. "The professionalism that each of these winners brings to our National Airspace System (NAS) sets a safety standard that we all can learn from."
Western Service Area
Ray 'Murl' Peters, Spokane (GEG)
Ray began his career at Great Falls (GTF) in February 2012 and then transferred to Spokane (GEG) in the first part of 2016. His co-workers had much to say about the impact Ray has on the system.
"Ray deserves the Professionalism Award because each and every day he comes to work, he goes above and beyond for his coworkers at this facility and the users of the NAS. He is model of consistency to everyone around him. Anytime a situation arises, Ray works tirelessly to find a solution," said one co-worker.
Another described how Ray's professionalism resulted in a successful outcome in a training challenge. "The effort and dedication Ray showed to the training team before we even started gave me the motivation I needed. His approach to the training team challenged me to be a better OJTI, not just on this team but also on other teams in the future. Throughout the training process, Ray definitely kept us all focused and dedicated to the team and to the success of the developmental who did go on to certify."
Other peers echoed many of the same comments.
"Ray has helped me navigate my new ATC career more than any other controller. Being just behind him in his CPC-IT training and now being on the same crew as him has been a bigger blessing than I could have asked for. He is an endless resource."
"I was really struggling to make sense of what I was going through and how to move forward to certify. I was not in a great spot. Ray devoted untold amounts of time in trying to solve my issues and come up with solutions that neither my previous training team nor I could come up with. Ray quickly identified an issue that was keeping me from progressing and he came up with a training plan outside of what the training team required. This plan was the standard he wanted me to show him before certification that was above and beyond CPC level."
"This was the training caliber he wanted me to get to. We noticed a very significant change of my performance in a short period of time. It all came down to Ray identifying my issues and actively striving to abolish them. My certification is a testament to Ray's unwavering sense of duty to the position and to his peers."
Central Service Area
Deborah Anderson, ZID
Anderson is a true professional with over 25 years of experience spent at Indianapolis Center (ZID).
"Debbie comes in EVERY day and maintains a level of professionalism that I didn't think was possible. She ALWAYS puts aircraft and safety first. I first met Debbie as a D side trainee 12 years ago. I have worked next to her ever since. Debbie always made me feel like a human being. I cannot tell you how much that meant to me. She treats everyone (including pilots) with respect and dignity regardless of status or experience. She consistently does the right thing every day," said one impressed co-worker.
And it's not just peers that have recognized Debbie's professionalism. Her front line manager stated, "I have been fortunate enough to work with Debbie for the past three and a half years. I have also had the opportunity to teach annual recurrent training. I always task the class to think of an individual they work with that they feel exudes professionalism. Undoubtedly, not just one or two individuals will say Debbie, but anyone who has worked with her. Furthermore, when her name does come up, individuals who know her, without question will agree."
It doesn't stop there. Many more co-workers voiced their support as well. Here are some examples of the many positive comments.
"Debbie Anderson is a consummate professional. Her high level of personal integrity shines through to those that work around her. She holds herself and the others that work around her to a higher standard of professionalism. Debbie is eager to foster that professionalism to the next generation of controllers following behind her through training and career development. She communicates to others around her with respect and understanding. She applies her professionalism to controlling aircraft by adhering to the rules and regulations with safety always maintained. Her actions have raised the bar on professionalism for those that work around her on a daily basis."
"It has been my pleasure to work with Ms. Anderson for the last 16 years. Her attention to detail when training, whether on a radar or a radar associate position, is impressive. Her book knowledge reflects a professional that takes pride in her day-to-day work, as well as having a deeper understanding of our methods to help out her fellow controllers. She is quick to lend a hand, and her presence at ZID is certainly a benefit to all."
Eastern Service Area
Theresa Boykin ILG
Theresa has spent four years at Wilmington, Del. (ILG), and recently transferred to New York TRACON (N90).
Every member at ILG has endorsed Theresa for the professionalism award. Her air traffic manager voiced his support as well.
"For as long as I have known Theresa 'Tess' Boykin, she has been the epitome of a Professional! She has served as the linchpin for decision-making and team building in our facility regardless of her assignment. No task has been too great, no challenge too prodigious, no personality too astringent! Tess has always had an unparalleled ability to bring purposeful understanding to the most tenuous of situations. Her ability to relate to and communicate with people from every religion, background, and origin, made her the unquestionably best option for our Pro Standards Rep and Vice President of NATCA (Local) after only one year in the Agency.
"She has bridged the broadest of gaps in communication, and brought calm and meaningful resolutions to each person that has sought her wisdom. Without exception, Tess has served on every significant collaborative team, panel and committee at our facility. While serving in these many and varied positions she has continually brought the best out of each individual from developmentals to ATMs."
"Her personal commitment to professionalism overflows from her in every activity, from the most preeminent to the seemingly inconsequential. Even after brief interactions with Tess, trainees and CPCs alike find themselves achieving new levels of knowledge and ability. This enthusiasm has made her the principal trainer throughout our facility, and go-to for insight and knowledge. Even so, what truly sets Tess's professionalism above all others is her ability to lift every individuals own professionalism to new heights."
Her facility representative added their thoughts. "Tess is a professional. When dealing with airport operations, pilots, vehicle operators, and management, you recognize Tess's orientation to the operation. Commitment to safety is evident too. You witness Tess's diligence and her commitment to safety, not only when she works air traffic or trains a developmental, but also by participating in programs that support safety in the NAS. Active in annual RSAT meetings, Communicating For Safety in Las Vegas, local safety council, and work done in collaborative workgroups, Tess demonstrates professionalism as a way of life. A passion for the career, a commitment to people and their safety, is why I say Tess is a professional."
"Tess Boykin has helped tremendously throughout my time as a developmental at Wilmington Tower. Above all else, she shows relentless enthusiasm and always sets the standard for excellence. She continually reminds me and those she works with on how to give 100 percent effort with a smile. When I think of professionalism, I cannot think of anyone else who embodies this better than Mrs. Boykin," added one impacted trainee.
Several of the local pilots also weighed in. "As a CFI (certified flight instructor) in Wilmington, working with Tess was an absolute pleasure. She always went out of her way to help pilots of all levels, especially student pilots. Tess would provide tower tours to help pilots witness the inner workings of an air traffic control tower. Furthermore, she has a way of making the most apprehensive pilot feel comfortable in what could be a stressful situation. Tess is more than deserving of this award and is an asset to ATC system."
Another pilot added "Tess has always made herself available and gone above and beyond to help the flying community at ILG and the NAS. While it is not her job, she answers every question with knowledge and enthusiasm, making sure that effective communication has taken place and that all parties are satisfied. She has continually sought to keep the lines of communication open and respectful, and solved any misunderstandings that have arisen between my flying group and ATC. Tess has bridged every communication gap, and propagated professionalism throughout the flying community."