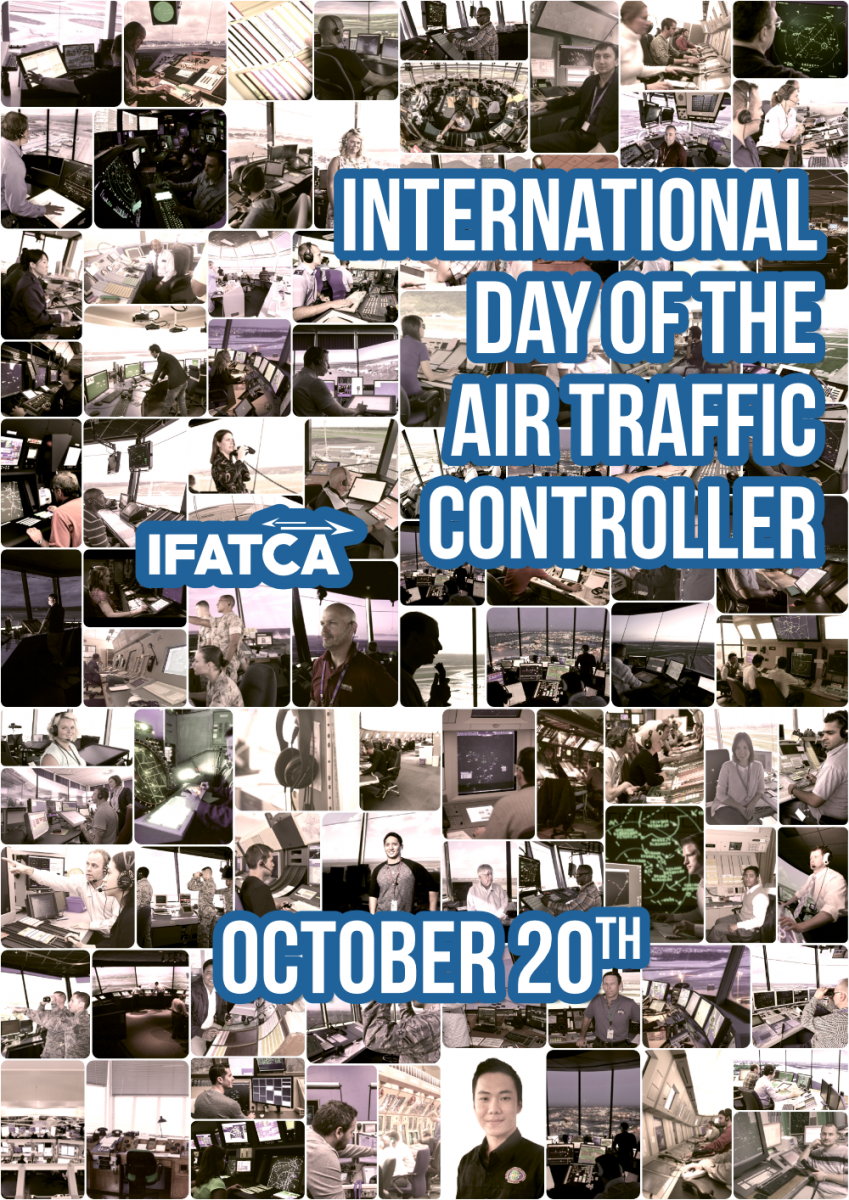 NATCA Celebrates International Day of the Air Traffic Controller
October 20 is annually celebrated as the International Day of the Air Traffic Controller. The date marks the 1961 founding anniversary of the International Federation of Air Traffic Controllers' Associations (IFATCA) and reminds all aviation safety professionals of the vision of IFATCA's founding members.
This day celebrates the men and women around the world who work 24 hours a day, 7 days a week, 365 days a year to accomplish those goals. On any given day, thousands of flights are safely guided through the National Airspace System and abroad, with passengers worrying more about whether their bag will arrive than if their safety is ever compromised.
Our members are some of the hardest- working professionals in the world. They display honesty, tenacity, leadership by example, hard work, integrity, loyalty to the profession, open communication, and the collective spirit of our Union.