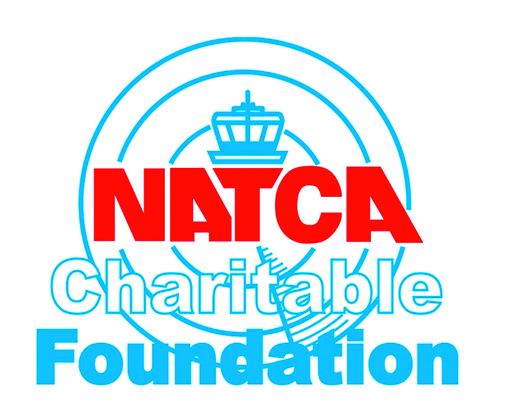 CFS Spotlight: NATCA Charitable Foundation
NCF Officers

Corrie Conrad, President

Robin Hill, Vice President

Annie Olson, Treasurer

Dawn Taylor, Secretary

NCF thrives on seeking out areas of need that go un-funded or are missed through typical donor drives. We seek out organizations that serve a similar purpose, to help the under-served. Across the country, one program at a time, NATCA members, friends and family all volunteer to help bring smiles to children and adults in need. Our programs vary from year to year. The smiles and cheers from the many we assist make any number of volunteer hours a worthy endeavor. Please contact us with any questions about current or new programs. We love to hear from our supporters as we continue to make every dollar count!

Donations

NATCA President Paul Rinaldi issued a tremendous challenge at NATCA's Biennial Convention last April in Philadelphia: Make NCF a million-dollar charity! We are excited to accept that challenge and invite you to stop by the NCF area in the exhibition hall this week.

At our booth, you can complete an 1187 payroll deduction form to establish an automatic donation to NCF each pay period. If you complete an 1187 form to establish a $10 or greater donation per pay period, OR if you increase your existing automatic deduction donation by at least $5 per pay period, you'll receive two things: First, you'll be given a Fast Pass that will give you exclusive first access into the Archie League Medal of Safety Awards banquet on Wednesday night. Second, you'll receive a scratch-off card that gives you the opportunity to win a new Ford vehicle.

Silent Auction

NCF is again hosting a silent auction this week in the exhibition hall that includes a tremendous array of mostly donated items, including food and wine, crafts, sports memorabilia, travel, NATCA-related items and much more. The silent auction opens at 1 p.m. on Sunday and runs through Wednesday morning. Your bid number can be found on your CFS badge. Use that to bid on any item.

A few of the Silent Auction Items that will be available:

(4) Archie League tables (10 seats each)
Komperdell Expedition 30 Snowshoes – Blue one size
Quadrone-X HD
Helicopter Las Vegas Strip Tour for 2
(2) Tickets to Absinthe at Caesars Palace
(2) Two night stays at Caesars Palace
(2) Two night stays at Harvey's Lake Tahoe
2 Night Stay Houston Marriott Marquis Houston TX
Kamikoto Knife Set
Nitro 8 Hoverboard
Alps Mountaineering Dash 0 Sleeping Bag
Black Diamond Mercury 55 Backpack Coal Large
Boston Center Letterman Jacket
BioLite CampStove 2 Wood Burning and USB Charging Bundle
Two Black Diamond Double Packable Down Throw with Stuff Sack 60×70″
Metal LED NATCA Sign
FireTV Cube Hands Free w/Alexa and 4K Streaming
PXC 550 Noise Cancelling Headphones
Michael Kors Rhea Medium Slim Backpack Grey/Silver
Michael Kors Jessa Convertible Backpack Black/Gold
Skyway Coupeville 20″ Travel Backpack Midnight Blue
Skyway Coupeville 20″ Carry-On Spinner Suitcase
Michael Kors Raven Large Tote Butternut/Gold
Michael Kors Signature Large Griffin Hobo Admiiral/Pale Blue
The Beatles US Album Discography Collage
Landon Collins Signed New York Giants Interception 8×10 Photo
Rules of Golf 'Green 8×10 Image' in 14×17 Antique Black Frame
Odell Beckham Jr's Signed One-Handed Touchdown Catch 16×20 Framed Photo
Wooden NATCA Oregon Tree Round Carving

Live Auction

We are excited to host our first live auction at CFS. It will be held on Monday from 6:15-7 p.m. in the exhibition hall on the opposite side of where the General Atomics MQ-9 Reaper is located. The auction will be emceed by Kelly Richardson, NATCA's Manager of Outreach and National Events.

Poker Tournament

NCF is again hosting its wildly popular poker tournament here at CFS. It starts at 7:30 p.m. on Monday evening. There is a $100 buy-in. Prizes will be awarded to the top five places.

Mystery Wine Pull

For $40 per pull, you will get a bottle of wine valued between $30 and $140. Stop by our NCF booth in the exhibition hall to make your selection!

NCF Coffee Mug

Don't head to Starbucks here at Bally's (outside, beyond the front entrance) unless you first have your NCF special edition coffee mug. Using this mug and taking it into Starbucks for a fill-up gets you 35 percent off your entire order.