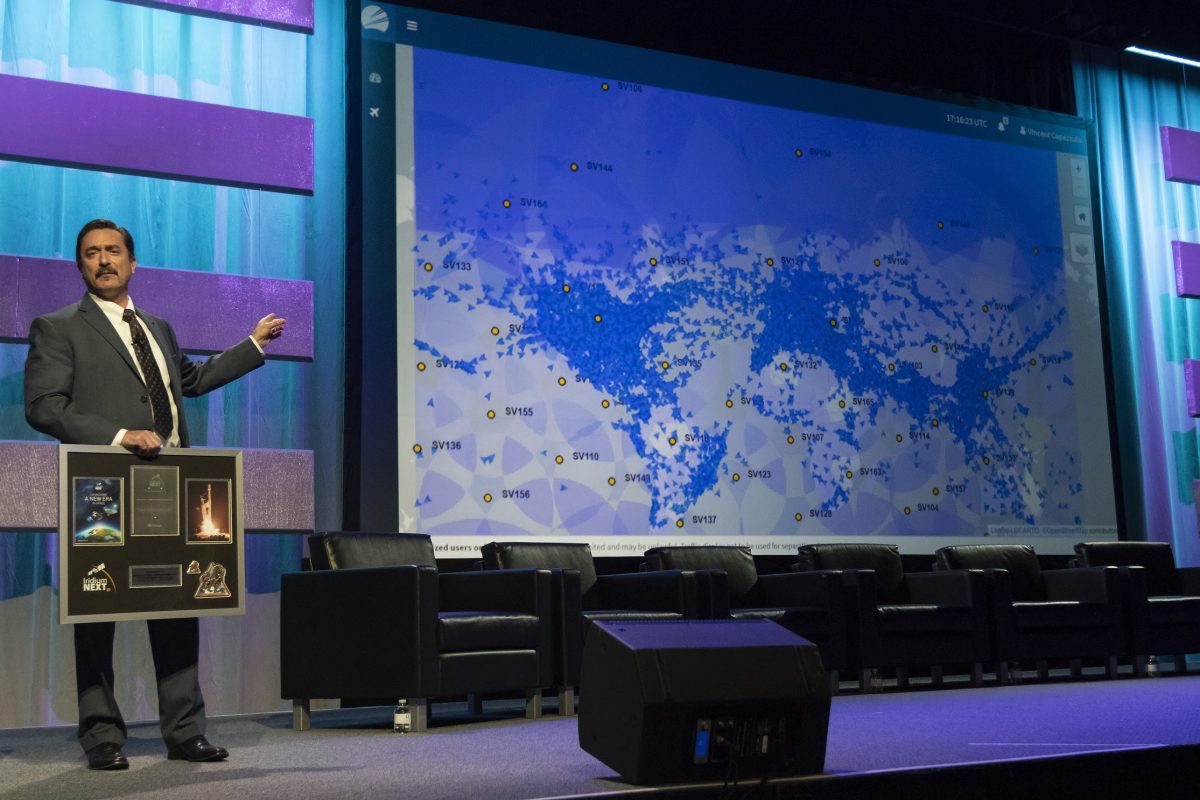 NATCA Honored by Aireon with Satellite Naming
At CFS 2018, Aireon's Chief Technology Officer and Vice President of Engineering, Vincent Capezzuto, announced that Aireon is honoring NATCA by naming a satellite after our Union.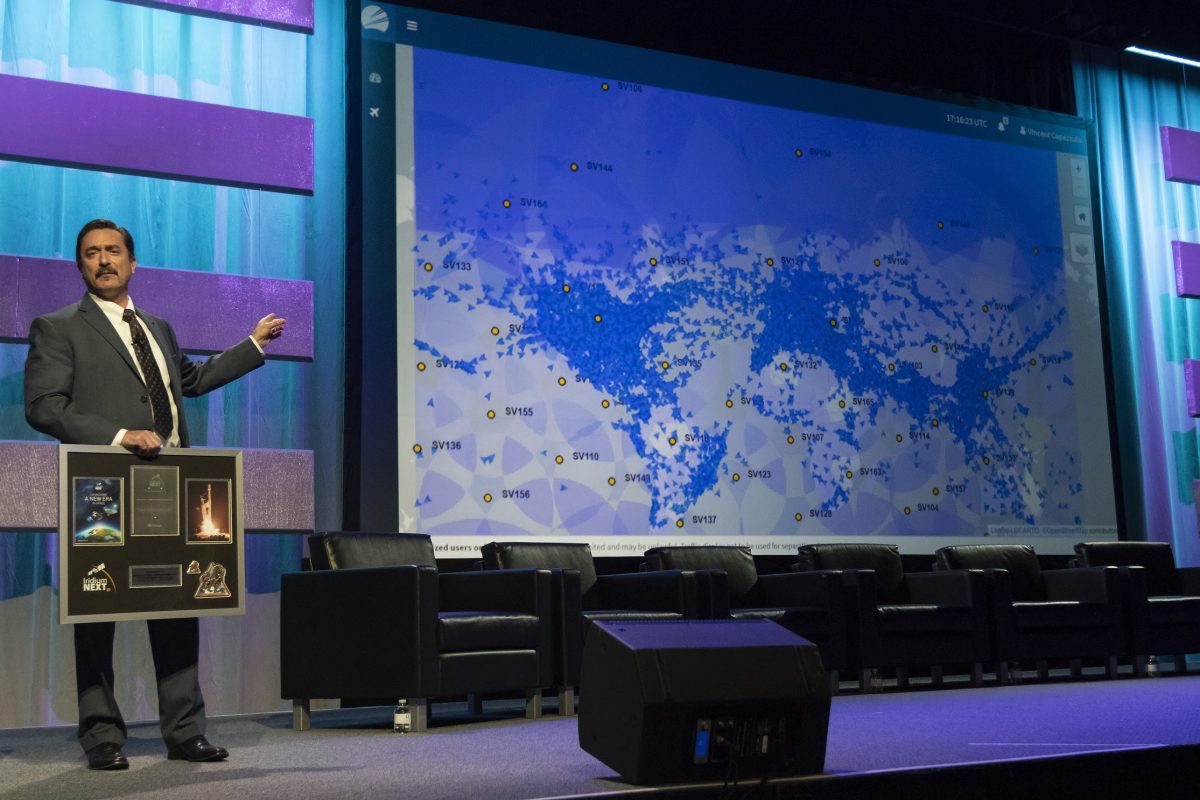 Aireon is deploying a global space-based system capable of monitoring and tracking aircraft around the globe in real-time. Aireon's system will extend ADS-B coverage over oceans, mountains, remote areas and polar regions to provide real-time visibility of ADS-B equipped aircraft anywhere in the world. Space-based ADS-B surveillance will enable the optimization of flight paths and altitudes, increasing operational and fuel efficiency for airlines, while significantly reducing infrastructure costs for the world's ANSPs.
To build this system, Aireon leveraged the Iridium NEXT constellation. Iridium NEXT will host Aireon ADS-B payloads on 66 Low Earth Orbit (LEO) satellites, relaying signals from ADS-B equipped commercial aircraft to aviation stakeholders worldwide.
In his presentation at CFS, Capezzuto showed a global map of the satellites and showed the NATCA satellite in its orbit over Iceland.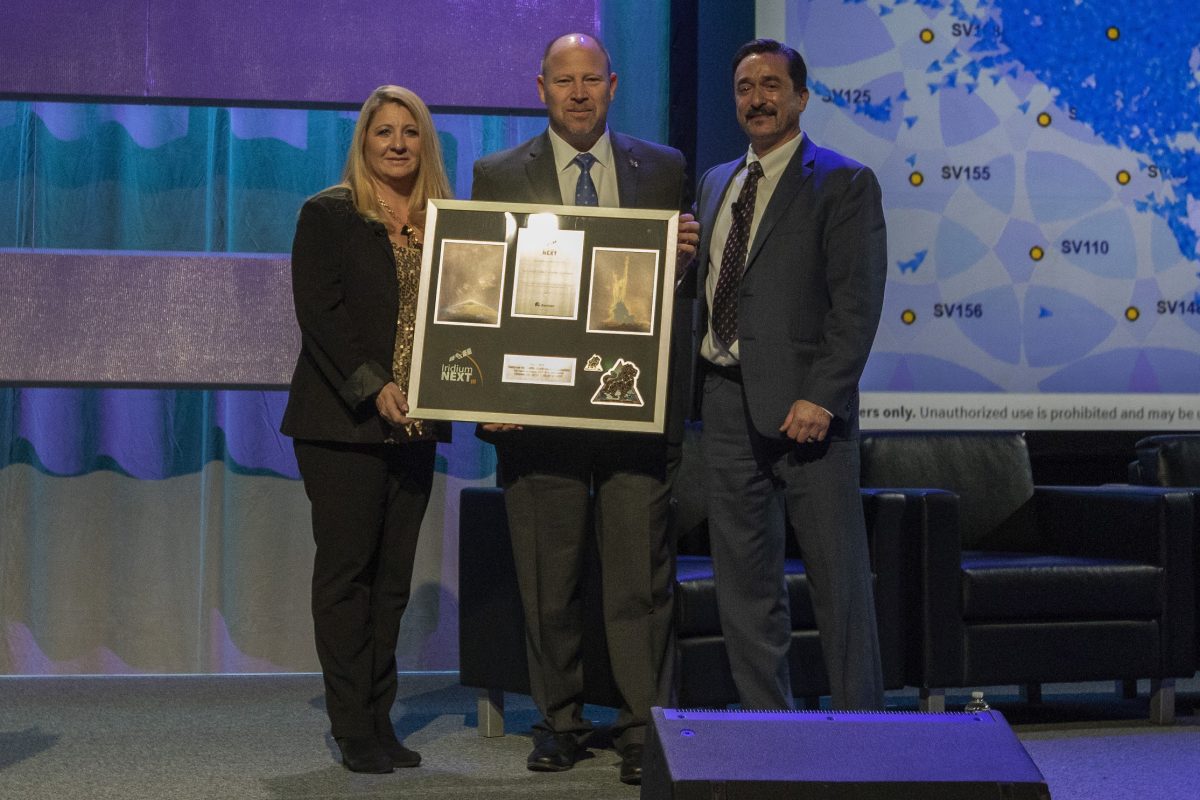 Vincent Capezzuto presents NATCA President Paul Rinaldi and NATCA Executive Vice President Trish Gilbert with a copy of the plaque that is on the NATCA satellite.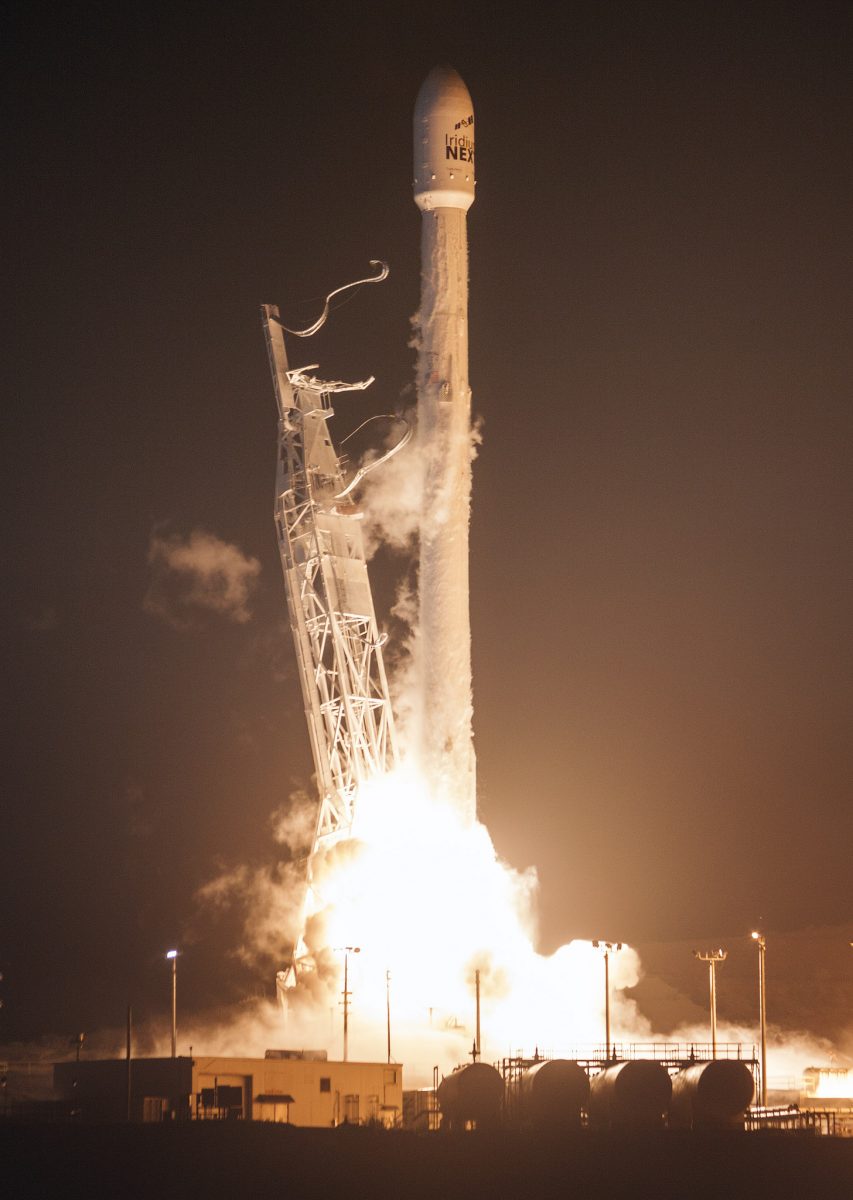 Iridium NEXT Launch 3, the actual rocket carrying the Aireon payload named to honor NATCA.