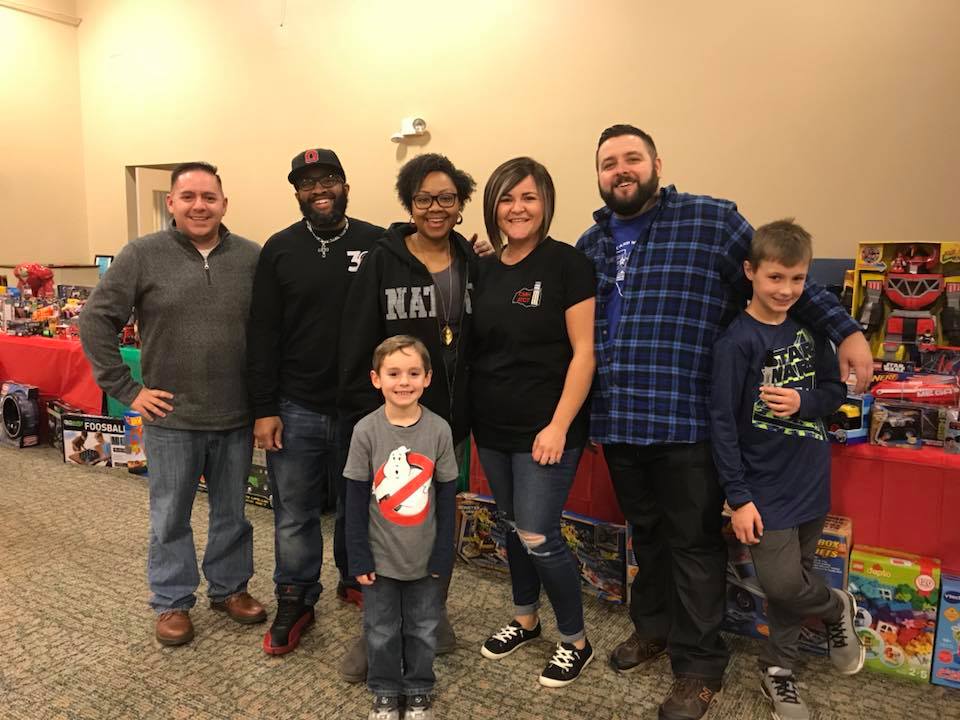 Columbus Area Members Continue Support of the Stowe Mission
Columbus, Ohio (CMH) controllers supported the Stowe Mission with the help of the NATCA Charitable Foundation (NCF) this holiday season, a tradition that has been close to the hearts of CMH controllers for the last several years.
"We were looking for a place to volunteer during the holidays and hoping to donate the toys though NCF," NCF Board of Directors member and CMH FacRep Phil Carpino explained. "The NCF supports the Stowe Mission annually so I have a relationship with the people there and we learned that the Stowe Mission was in need of volunteers to help with their annual holiday toy drive."
CMH was able to donate toys in support of the Stowe Mission's toy drive and also volunteered there, organizing and helping set up for the toy drive which took place the morning after donations were dropped off. Through donations this year, the Stowe Mission was able to serve 139 families and 387 children by delivering bikes, wagons, children's coats, toys, and stocking stuffers.
Pictured from left to right (above), are Dean Walther (CMH), Tim Jones (CMH), Monique Jones, AJ Walther, Kimber Carpino, Phil Carpino (CMH), and Cameron Crossley.