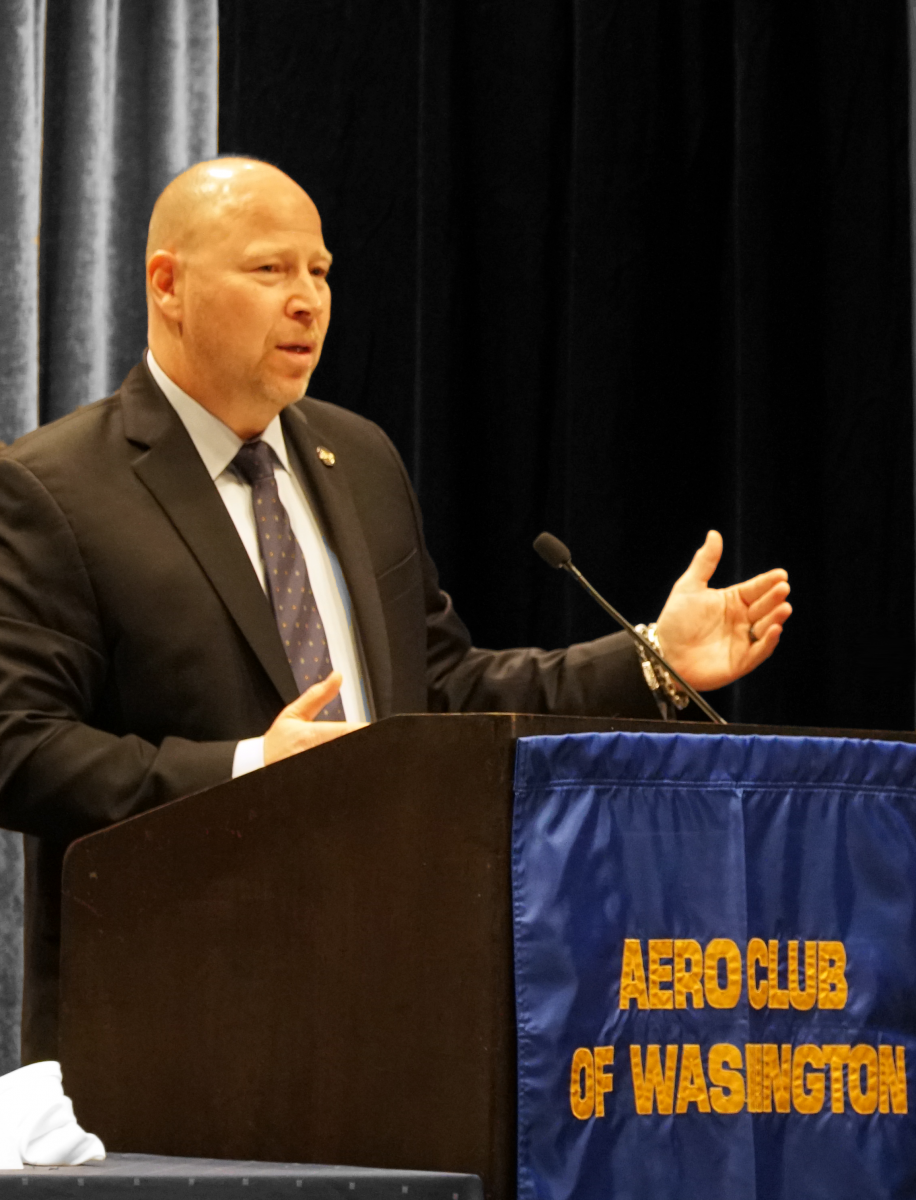 NATCA President Paul Rinaldi Speaks at Aero Club Luncheon, Jan. 29, 2019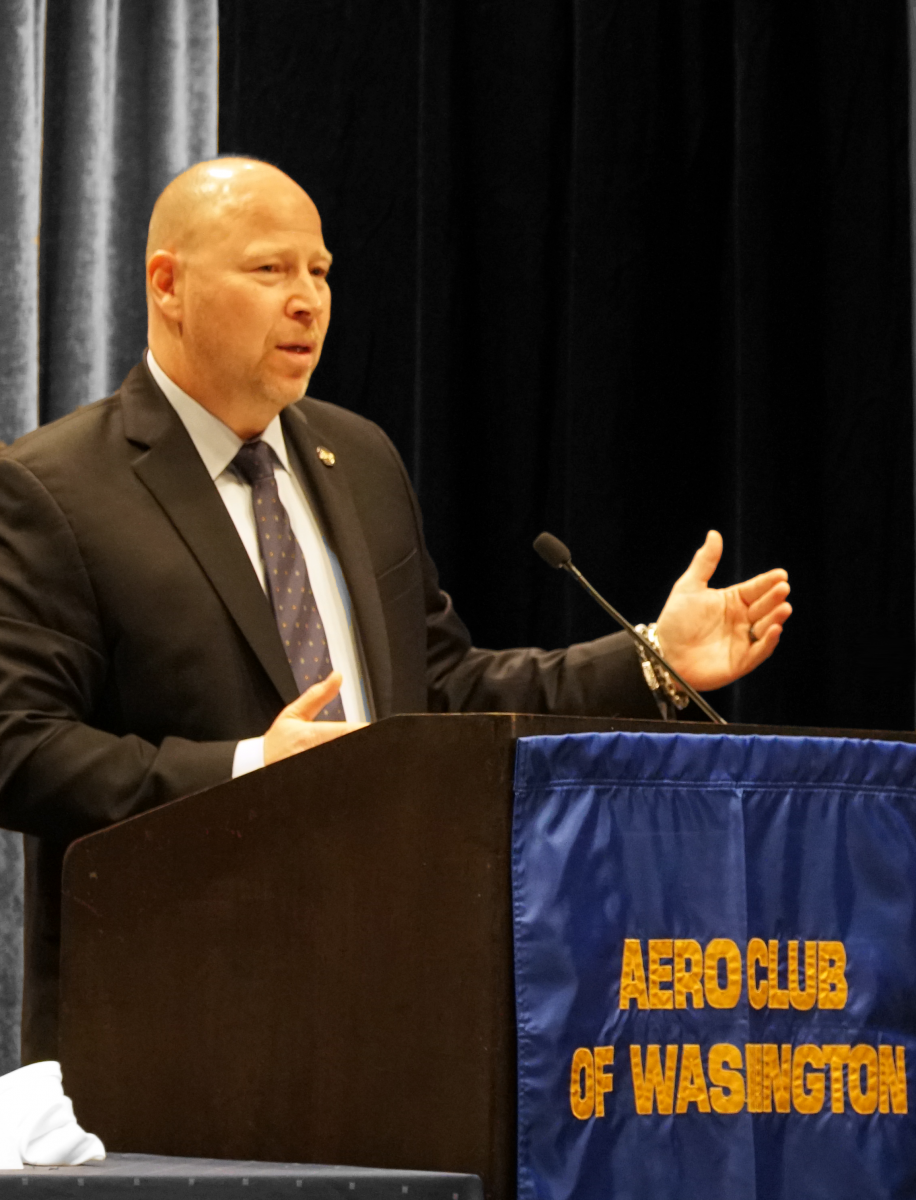 Today NATCA President Paul Rinaldi spoke at the Aero Club of Washington's January luncheon about the government shutdown's devastating effects on aviation.
"This shutdown cut us deep," Rinaldi said. "Highly trained highly skilled professionals worked every day and then had to go home and worry about how they were going to get food. They did nothing wrong. They did the job they were supposed to do. They came to work every day. And they were taken hostage by the political process of this country."
Rinaldi emphasized the intense pressure and extra stress put on the National Airspace System (NAS) because of the shutdown.
"We work really hard to keep distractions out of our workforce. And we just inserted all these distractions and thoughts into their heads while they were working airplanes. We were deeply concerned," he said. "The system was on the verge of unraveling, and we sounded the bell. We didn't know how we were going to hold this together much longer."
Reassembling the delicate pieces of the NAS puzzle will take much longer than it did to tear them apart, Rinaldi said.
"We have years to make up now. We lost time, we lost energy, we lost people, and a lot of people lost heart," he said.
Rinaldi reiterated NATCA's firm belief that the status quo is broken. The National Airspace System requires a stable, predictable funding stream in order to keep flying safe and efficient.
"The aviation system in this country is a national treasure," he said. "Twelve million great-paying jobs are attributed to aviation, 1.5 trillion dollars in gross domestic product from aviation every year, five percent of our gross domestic product."
The constant funding crises that arise from stop-and-go funding continue to wreak havoc on the NAS, Rinaldi said. The shutdown worsened the controller staffing crisis, which is at a 30-year low, by halting controller hiring and training. Of the certified professional controllers in the U.S., 20 percent could retire at any moment. If these professionals decide to retire rather than risk being required to work without a paycheck again, we will not be able to run the volume of traffic that we run today, he said.
"Making a controller takes years: from the entrance exam, the medical process, background checks, to the academy, to their facility, to on-the-job-training daily for 3 to 6 years to enter that apprentice to be fully certified. We don't know how many actually left the profession that were in the training process, especially in the high cost of living areas."
With the potential for another shutdown just 17 days away on February 15, Rinaldi challenged the aviation community to seize the opportunity to pursue air traffic control reform to get aviation out from under the thumb of the broken funding process.
"Our system was less safe and is less safe today than it was on December 21," he said. "This should never happen again. I hope the aviation community together has said, 'Enough is enough.' Stand up for stable predictable funding for our aviation system. Stand up for yourselves, your livelihoods. Stand up for the United States of America, for stable predictable funding."
Watch Rinaldi's full speech here.