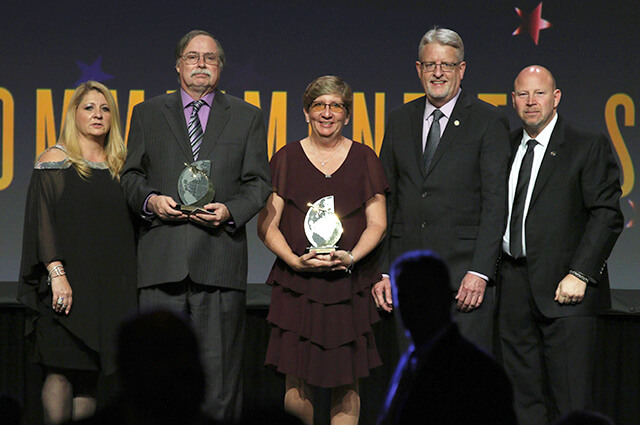 NTSB Incident Report Praised Improved Ypsilanti Runway Safety Area
Board says it likely contributed to the lack of serious injuries in rejected takeoff involving aircraft transporting Univ. of Michigan basketball team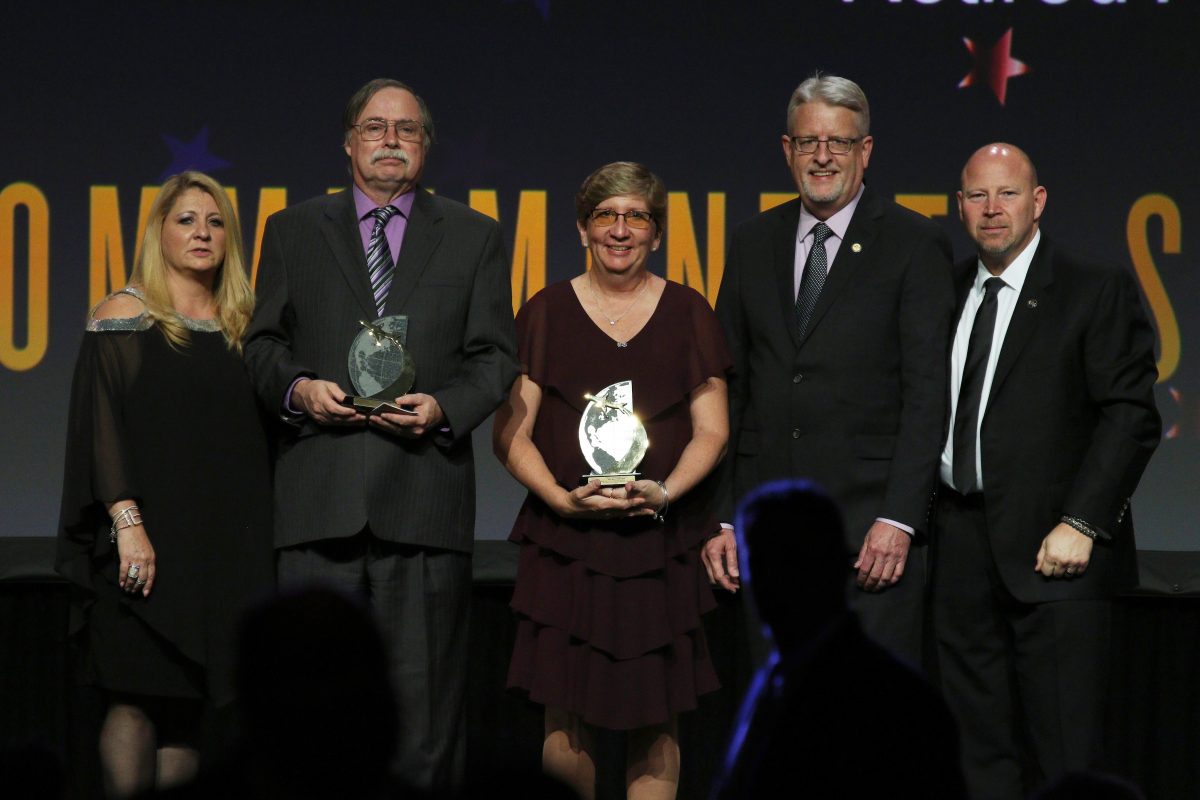 WASHINGTON – The National Air Traffic Controllers Association (NATCA) today expressed pride in the work of its represented Airports Division bargaining unit employees, especially NATCA members Irene Porter and Ernest Gubry. On Thursday, the National Transportation Safety Board (NTSB) praised the work by these aviation safety professionals on a runway safety area (RSA) at Willow Run Airport in Ypsilanti, Mich. in its report on the March 8, 2017 rejected takeoff incident involving an MD-83 aircraft that was transporting the University of Michigan men's basketball team.
The aircraft ran off the end of the runway during the rejected takeoff because of what the NTSB found was an undetected mechanical malfunction. The aircraft departed the end of the runway at about 115 mph, traveled 950 feet across a runway safety area, struck an airport fence and came to a rest after crossing a paved road. Thankfully, there were no serious injuries.
"That the passengers and crew survived this incident is a direct result of the work of NATCA-represented Airports Division (ARP) members Irene Porter and Ernest Gubry," said Curt Howe, who is NATCA's Vice President for the Union's Region X, under which Federal Aviation Administration-employed Airports Division employees are represented. "Porter, who recently retired, and Gubry initiated, designed, planned, environmentally cleared, and arranged funding for the construction of a fully compliant runway safety area at Willow Run. They oversaw and managed the project from initial concept through construction.
For their work, Porter and Gubry (pictured at right with NATCA Executive Vice President Trish Gilbert, Howe, and NATCA President Paul Rinaldi) were presented with NATCA's Region X Commitment to Safety Award on Oct. 24, 2018 at the Union's annual Communicating For Safety conference.
From the NTSB's press release:
The NTSB also noted that the 1,000-foot runway safety area – added to Ypsilanti airport during upgrades between 2006 and 2009 – likely contributed to the lack of serious injuries. In 1999, in response to an NTSB recommendation, the Federal Aviation Administration began a national program to add runway safety areas to many commercial airports.
"The addition of runway safety areas at many airports are a real success story in commercial aviation, as demonstrated in Ypsilanti" said (NTSB Chairman Robert L.) Sumwalt. "RSAs across the nation have mitigated accidents, prevented injuries and saved lives."
Please click here for the full NTSB press release.
One of the more high-profile programs of the Airports Division is the RSA improvement program. Beginning in 2000, Airports Division identified deficient RSAs at commercial service airports, which were considered the highest priority locations. Employees improved 642 deficient RSAs by the congressionally-mandated 2015 deadline at a cost of over $3 billion. Every location with an RSA deficiency involves Airports Division engineers, planners, program managers, environmental protection specialists, financial specialists, compliance staff, and certification inspectors to identify and implement solutions.
"We truly have a team effort in addressing and solving safety-related issues at the airports we oversee across the nation," said NATCA Airports Division rep Brad Davidson, who notes that ARP is a small group of dedicated aviation safety professionals and has approximately 350 bargaining unit employees spread across the country. "We often hear about the flawed logic that, 'we have never had an incident or crash here so why do we need to improve our RSAs to meet standards?'
"Well the University of Michigan men's basketball team can tell you why – because the unexpected can happen at any time. The added margin of safety with the construction of fully compliant RSAs at Willow Run contributed to saving the lives of 109 passengers and seven crew members."
MORE INFORMATION: Doug Church, Deputy Director of Public Affairs; 301-346-8245, dchurch@natcadc.org.
# # #
The National Air Traffic Controllers Association (NATCA) is a labor union and aviation safety organization in the United States that represents nearly 20,000 highly skilled air traffic controllers, engineers, and other aviation safety-related professionals. NATCA was certified in 1987 by the Federal Labor Relations Authority to be the exclusive bargaining representative for air traffic controllers employed by the Federal Aviation Administration. Today, NATCA is one of the strongest labor unions in the federal sector and represents a range of aviation safety professionals in 15 FAA bargaining units, 4 Department of Defense air traffic facilities, and 102 federal contract towers. These air traffic controllers and other aviation safety professionals make vital contributions to the U.S. economy and make modern life possible by coordinating the safe, orderly, and expeditious movement of nearly one billion aviation passengers and millions of tons of freight within the National Airspace System each year. NATCA is headquartered in Washington, D.C., and is affiliated with the AFL-CIO.