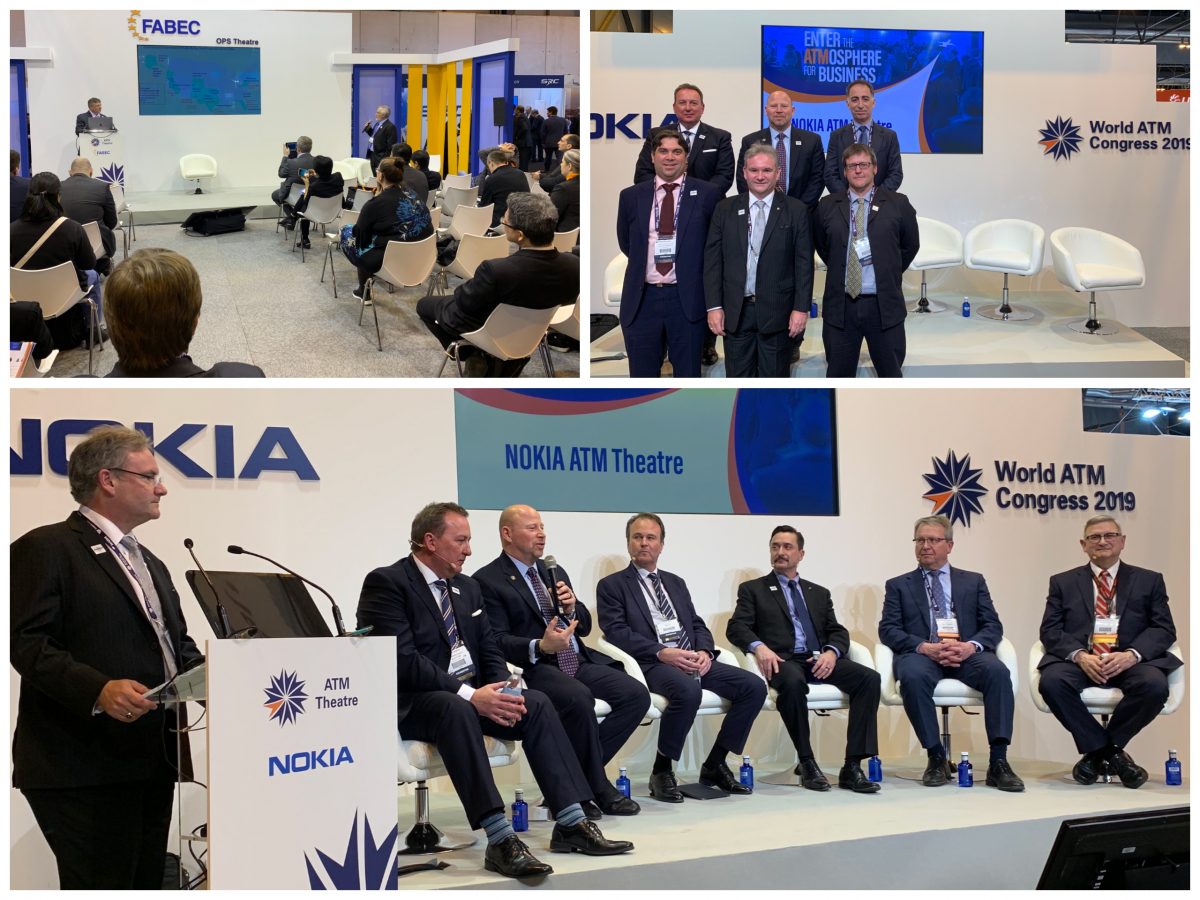 Global ATC Alliance at World ATM demonstrates necessity of collaboration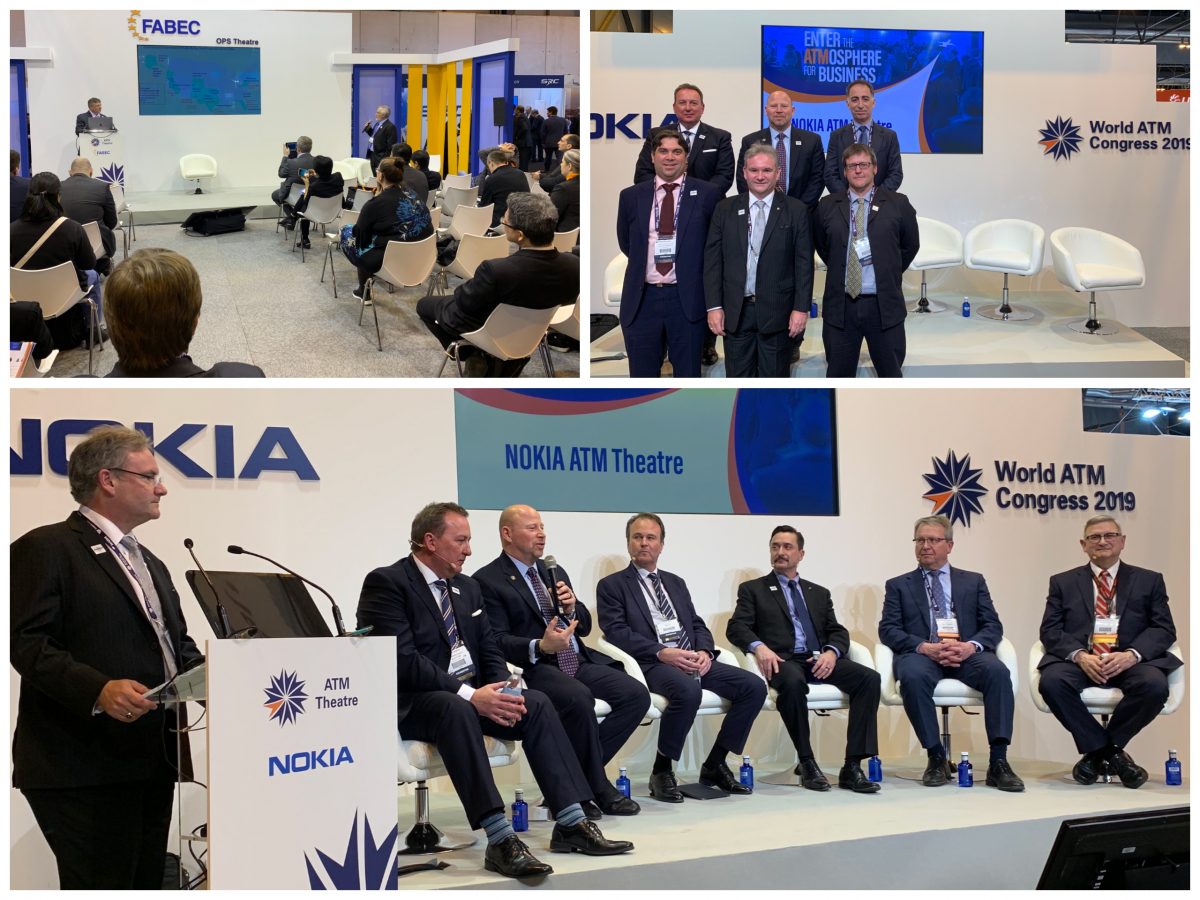 NATCA President Paul Rinaldi joined other union leaders and members of the Global Air Traffic Controllers Alliance at the World ATM Congress in Madrid to discuss the partners' work since inception in March 2018, and their goals for the future of international aviation safety collaboration.
Rinaldi spoke on two panels at the conference on March 12. The first gave an overview of how the Alliance was formed and its mission, "The Alliance: A Global View of Collaboration."
NATCA's Director of Safety and Technology Jim Ullmann moderated the panel which consisted of (pictured top right in photo collage – top row, left to right) U.K. ATCOs Branch Chair Paul Winstanley, Rinaldi, and Unión Sindical de Controladores Aéreos (Spain) Secretary Alfonso Guerrero; and (bottom row, left to right) Civil Air Operations Officers' Association of Australia President Thomas McRobert, Canadian Air Traffic Control Association (CATCA) National President Peter Duffey, and New Zealand Air Line Pilots' Association Air Traffic Control Director Kelvin Vercoe.
The second panel, "Industry Perspective: The End Users' Role in a Collaborative Environment," had industry partners discuss with members of the Alliance the importance of collaboration with the end users — air traffic controllers — and how a collaborative approach helps ensure that technological innovations benefit both industry and the profession.
Duffey (far left in the photo at right of seated panel) moderated the panel, comprised of (continuing left to right), Winstanley and Rinaldi, Saab Digital Air Traffic Solutions Vice President Head of Marketing & Sales Per Ahl, Aireon Chief Technology Officer and Vice President of Engineering Vinny Capezzuto, NAV CANADA Service Delivery Executive Vice President Rudy Kellar, and Raytheon Managing Director of Air Traffic Systems Kip Spurio.
"This panel was absolutely fantastic. It was an opportunity for us to discuss directly with industry our collaboration to ensure the end users' needs are taken into account," Duffey said. "All four of the industry people were really engaging. They agree that levels of collaboration are required to create best product for the end user — an absolute must. It's not so much about the technology. It's about the fact that there are people involved, and it's primarily about the people in the end. Everybody buys into the idea that collaboration is absolutely necessary."
The Global ATC Alliance was formed at World ATM 2018 among leaders of like-minded air traffic control unions. Unions in the United States, Canada, the United Kingdom, Australia, Spain, and New Zealand launched the Global Air Traffic Controllers Alliance at the World ATM in Madrid, Spain. The partnership among NATCA, Prospect ATCO, CATCA, NZALPA, Civil Air Australia, and USCA (Spain) strengthens ties and establishes a collective voice to speak on a range of subjects.
NATCA National Safety Committee Chair Steve Hansen (at podium in photo at top left of photo collage) also represented NATCA at World ATM, presenting on March 13 about "The Challenges of Integrating New Technologies in the World's Busiest Airspace." Ullmann and Hansen discussed how with the current increased demand on an already complex system comes a technological and logistical challenge that will ultimately completely change the face of the U.S. National Airspace System.