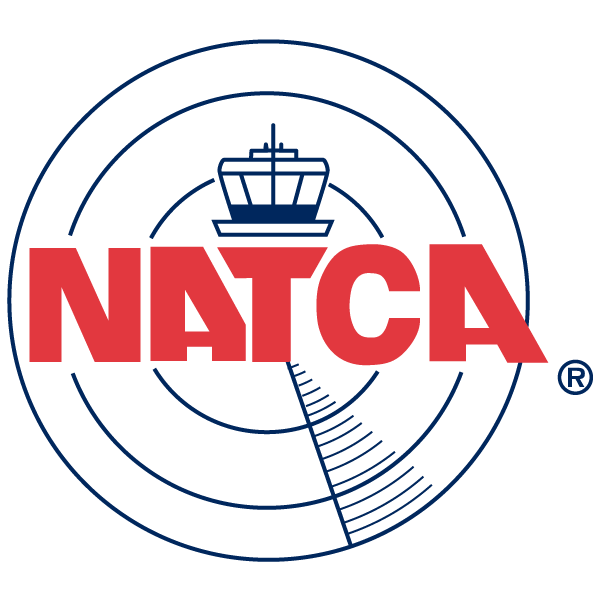 Alex Navarro Assumes Northwest Mountain Regional Vice President Position April 1
Due to personal reasons, Eddie DeLisle has resigned his position as the Northwest Mountain Regional Vice President (RVP). In accordance with Article IV, Section 7 of the NATCA Constitution, Alex Navarro (Seattle Center, ZSE) has been nominated and approved by the NEB to be the RVP for the Northwest Mountain Region. He will take over on Monday, April 1.
Alex began his Federal Aviation Administration (FAA) career in 2008 at Seattle TRACON (S46) and is now in his sixth year at ZSE. He was a controller in the Air Force and worked for one year at a Federal Contract Tower in Renton, Wash. (now a NATCA-represented facility). Alex began his activism within NATCA as S46 treasurer in 2009, and has also served as both vice president, and most recently, FacRep at ZSE. In addition, he has worked as Washington Legislative State Coordinator, a LEAP (Leadership Experience Acceleration Project) instructor, and as a Drug and Alcohol Committee member. He is married to fellow NATCA member Samantha Navarro of Seattle ATCT (SEA), and they have two children, Tomas and Mariana.
Alex answers several of our questions below:
You said you were inspired at the 2010 Biennial Convention in Hawaii to take on a leadership role in NATCA. How did your first role as Seattle TRACON treasurer help you understand what being active was about, and inspire you to want to take on additional roles over the past decade?
The role of treasurer at Seattle TRACON was more than just the specific task of accounting and tracking local funds. What became evident very quickly is that it was a leadership role. I was on the local executive board and that meant I had a voice to address matters of direction in our local and the ability to represent my local in and out of our building. It showed me that one of the main strengths that NATCA has is the ability to empower all members to be active and protect the membership. We battle as a collective unit, not as individuals.
You joined with your fellow Seattle-area members at Sea-Tac Airport for leafleting in January during the government shutdown. What did that experience mean to you?
It meant everything. Each day would seemingly start like the last, waking up to reports showing little progress towards resolving the senseless shutdown. However, before thoughts of hopelessness could creep in, I'd get a text, a phone call, or an email from one of our brothers or sisters asking, "What time can I come out to pass leaflets?" The visual was even more inspiring. To see our people come out (oftentimes with their families) in the cold, fighting traffic, after work, and without pay, to give any time they could spare was motivation to keep educating the flying public. Our determination was unshakable. We were able to get about 20,000 leaflets into the hands of the bosses of those on Capitol Hill.
In addition to staffing, what are the biggest issues that your fellow NNM Region members are talking about as you enter this week's regional meeting in Boise, and what are your plans to reach out to them and address their concerns?
What I've seen is that my peers are eager for an opportunity to put in work for NATCA. They want, and need, education and training to become even greater assets to our Union and I plan to see how we can make that happen with the help of the NNM Alternate RVP Josh Waggener, and the Denver TRACON FacRep, Kevin Wright. I'll only be as successful as the support system that I have around me, and I couldn't ask for a better group. Our focus is that of preparing the next generation of leaders to seamlessly take the reins and better this Union in ways we can't fathom.
As far as communicating with them, no idea is off limits. People consume information on many platforms, and we need to make sure that we have a presence that will catch their attention and bring it to them where they are, and not expect them to flock to us. Easier said than done, but I believe the ever-expanding leadership group we have in the NNM will exhaust as many ideas as we can, and seek examples from across the nation to communicate in the most effective way possible.
Do you have other goals as you serve as RVP and represent your region?
My goal is to show all of our NNM reps that we are all in this together. It starts by effective and consistent communication. We also need to make sure that each of our facilities has some level of direct communication, often enough to dispel any potential thoughts of being forgotten. Each facility is invaluable, and I hope to prove that to them through hard work and my actions.
You are married to another active NATCA member, Samantha Navarro from Seattle ATCT. How do you both juggle your marriage, parenting, working, and being so active in NATCA?
We seize every moment we have together and with our children. There are not many days spent lounging on the couch when we're home, but we also have the blessing of Sam's mom, Barbara Weaver, living with us and providing her consistent presence for our children. Without Barb, none of the activism that we do would be possible. As long as the kids are taken care of, we have all the assurance we need to pursue our passion to be NATCA leaders.
To learn more about Alex, please click here to read our 2017 member focus feature from the NATCA Insider.