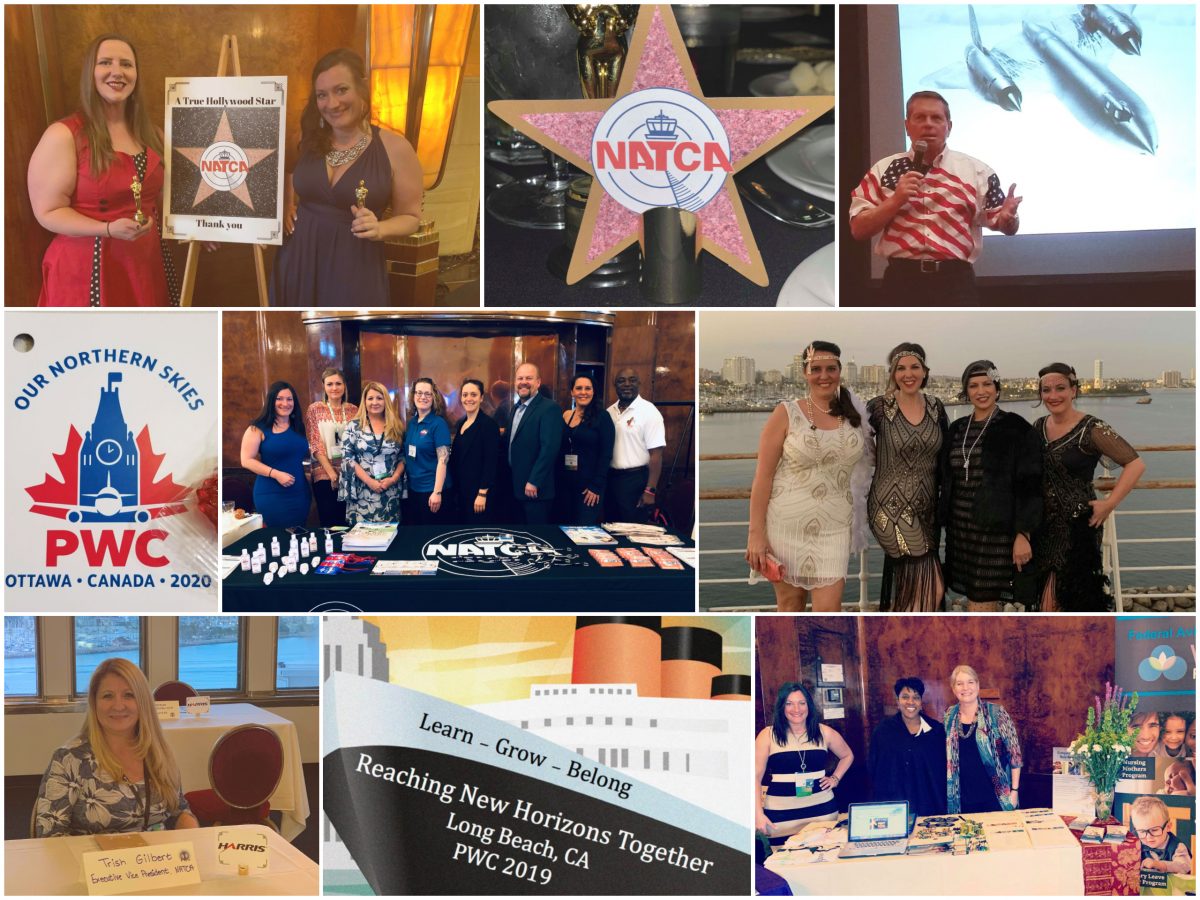 Women of Aviation Safety Gathered in Long Beach at PWC Conference to "Reach New Horizons Together"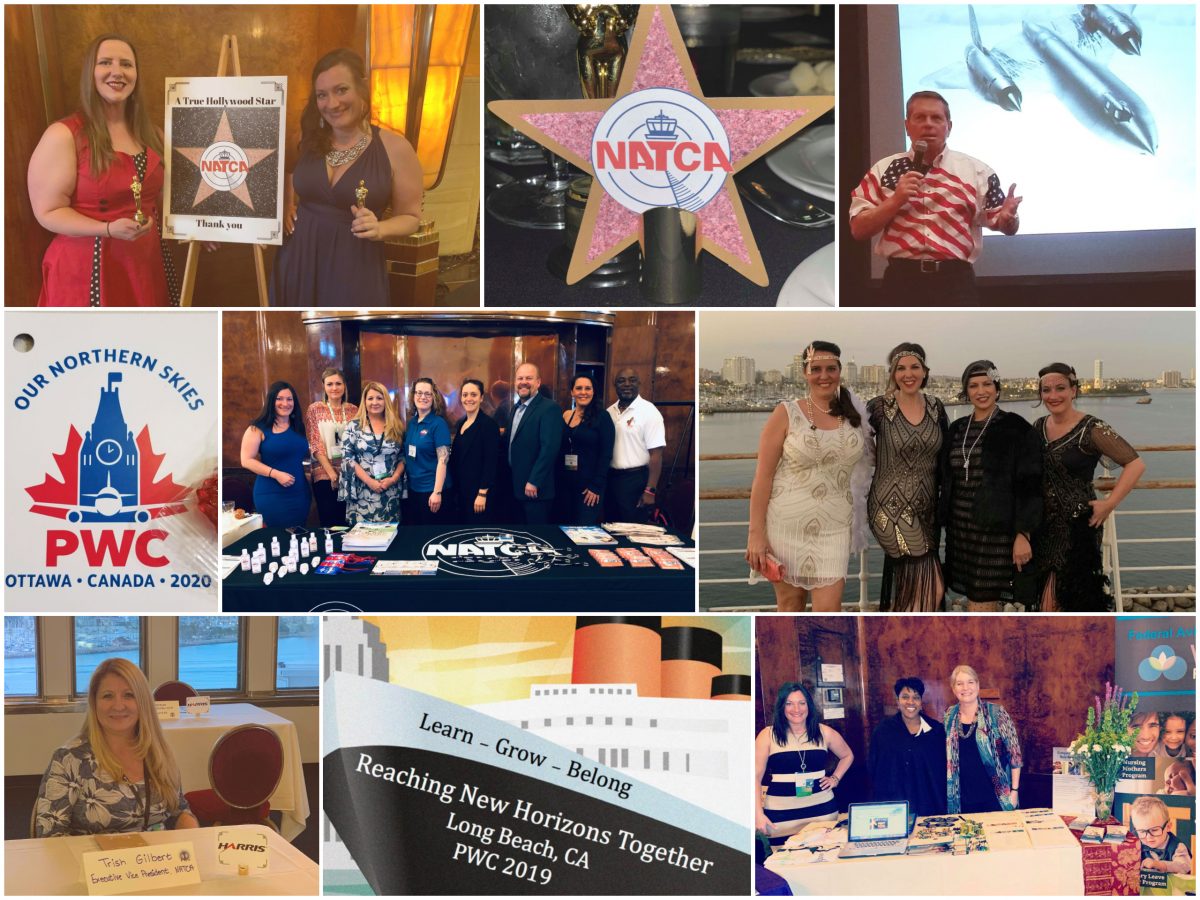 Professional Women Controllers, Inc. (PWC) hosted its 2019 national training conference in Long Beach, Calif.. These aviation safety professionals from across the FAA and NAV CANADA enjoyed an incredible week of growth, training, and mentorship. The conference, with the theme "Reaching New Horizons Together," featured a full agenda with powerful presentations from NATCA Executive Vice President Trish Gilbert, SR-71 pilot Brian Shul (a 2018 NATCA Communicating For Safety speaker) and professor and researcher Dr. Janet Lapp. There also was a vintage-themed networking event. NATCA was a Diamond Sponsor of the event.
"I was overwhelmed by the number of inspirational and supportive women at the conference and women to look up to in positions of influence, and they were all so easy to talk to and get to know," Joshua Control Facility (JCF) Legislative Rep Chrissy Lewis said. "The conference program kept me interested the whole time, and it was a great learning experience. I was so engaged throughout the conference. I'd highly suggest women controllers attend these types of social events or conferences."
Palm Springs ATCT (PSP) Legislative Rep Shyan Lasater-Bailey first got acquainted with PWC 10 years ago. She said, "This wonderful organization awarded me a college scholarship and brought me to Oklahoma City for the conference. Little did i know that PWC would give me amazing friends, cheerleaders, peers, and mentors who believe in me as I pursued my dreams in aviation and air traffic control."
The U.S. air traffic controller workforce remains only 16.7 percent female. One of PWC's goals is to close that gap through mentorship and outreach to empower women to pursue aviation careers. PWC's annual conference is approved as FAA training. It provides great learning and networking opportunities for both bargaining unit employees and management alike. PWC also offers scholarships to students, active controllers, and children of PWC members.
"I am so very thankful for all of the women before me who led the way in this male-dominated field. PWC has always given me hope for a better and brighter future," Lasater-Bailey said. "We need bright, motivated women air traffic controllers — and men are welcome too — to join us!"
Among the attendees and exhibit hall presenters representing NATCA during the conference were Jennifer Malloy (Cleveland Center, ZOB), Lydia Baune (Spokane ATCT, GEG), Marilou Scherer (Anchorage Center, ZAN), Professional Standards member Garth Koleszar, San Francisco ATCT (SFO) Secretary Jamie Nuss, Miami ATCT (MIA) FacRep Billy Kisseadoo, and NATCA Meeting Planning Specialist Megan Seidman.
The event was organized by the PWC conference committee including chairs Christine Johnson (Northern California TRACON, NCT) and Robin Rush (Torrance ATCT Air Traffic Manager). The 2020 conference will be hosted in Ottawa, Canada, PWC's first outside the U.S..