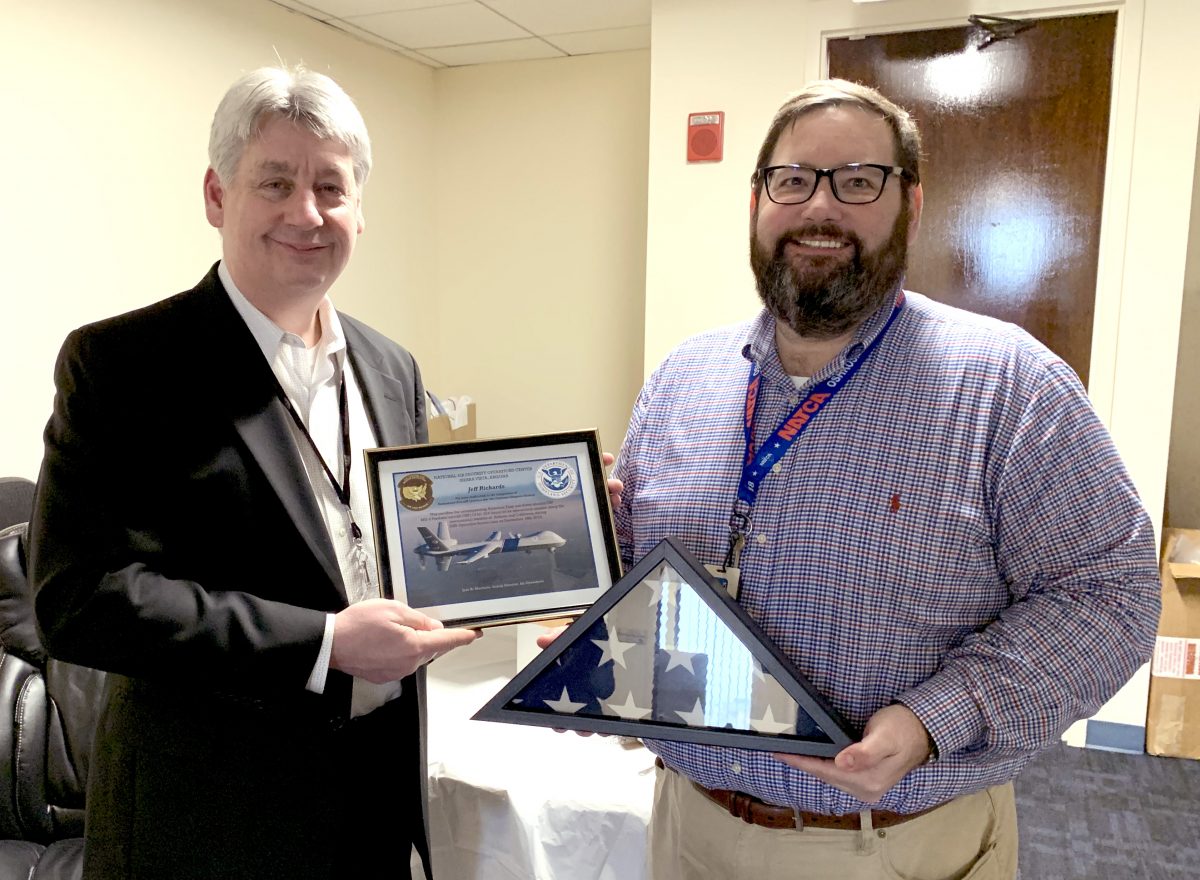 NATCA UAS Representative Jeff Richards Honored in Retirement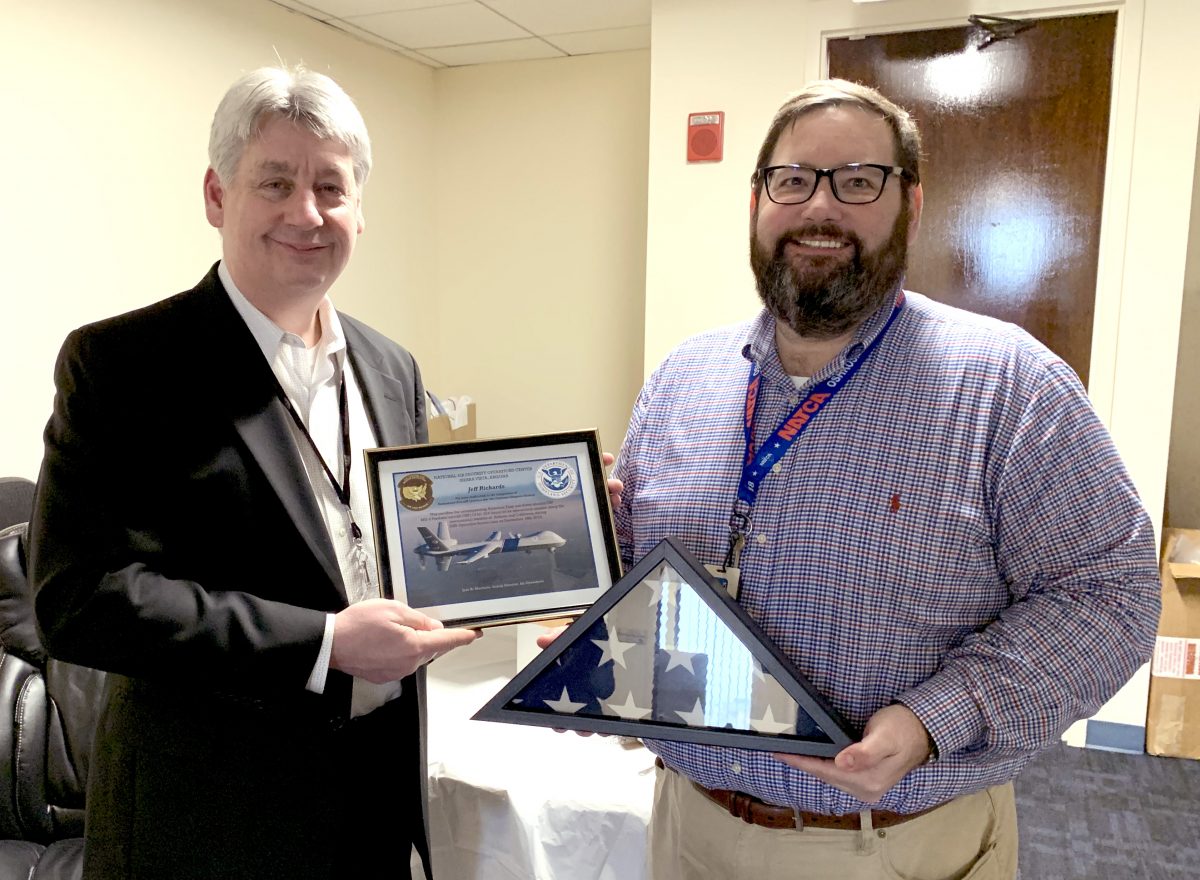 NATCA's co-lead rep for Unmanned Aircraft Systems (UAS) Jeff Richards retired on Dec. 31, 2018, after a 28-year career serving the flying public. In honor of his service to UAS integration, Richards's FAA UAS counterparts recently held a ceremony to thank and celebrate him.
FAA Manager of the Emerging Technologies Team Randy Willis, who has primary responsibility for UAS policy in the FAA's Air Traffic Organization, coordinated with Customs and Border Protection (CBP) to gift Richards an American flag and certificate. The flag flew on a UAS MQ-9 Predator mission along the southern border of the United States. The MQ-9 serves CBP's anti-terrorism mission by helping to identify and intercept potential terrorists and illegal cross-border activity, and it is among the aircraft that Richards helped safely integrate into the National Airspace System (NAS) as part of the FAA-NATCA UAS Working Group.
"I was honored to be remembered in such a manner that is so connected to the work that we are doing," Richards said. "Implementing unmanned aircraft into the NAS safely is a job shared by many across NATCA's bargaining units, and I was just one part of an immense effort shared by brothers and sisters nationwide."
Richards continues to represent NATCA through the International Federation of Air Traffic Controllers' Associations (IFATCA) at the International Civil Aviation Organization (ICAO) on the Remotely Piloted Aircraft Systems Panel (RPASP) and in other duties internationally.
At NATCA's 17th Biennial Convention in Philadelphia, Jeff Richards received the Dale Wright Award for his extraordinary, positive impact made on our ability to call the U.S. NAS the world's safest. This award symbolizes a career devoted to service to NATCA and safety. More on Richards's career and the Dale Wright award: https://www.natca.org/index.php/convention-news/142-delegate/2392-dale-wright-award-winner-jeff-richards