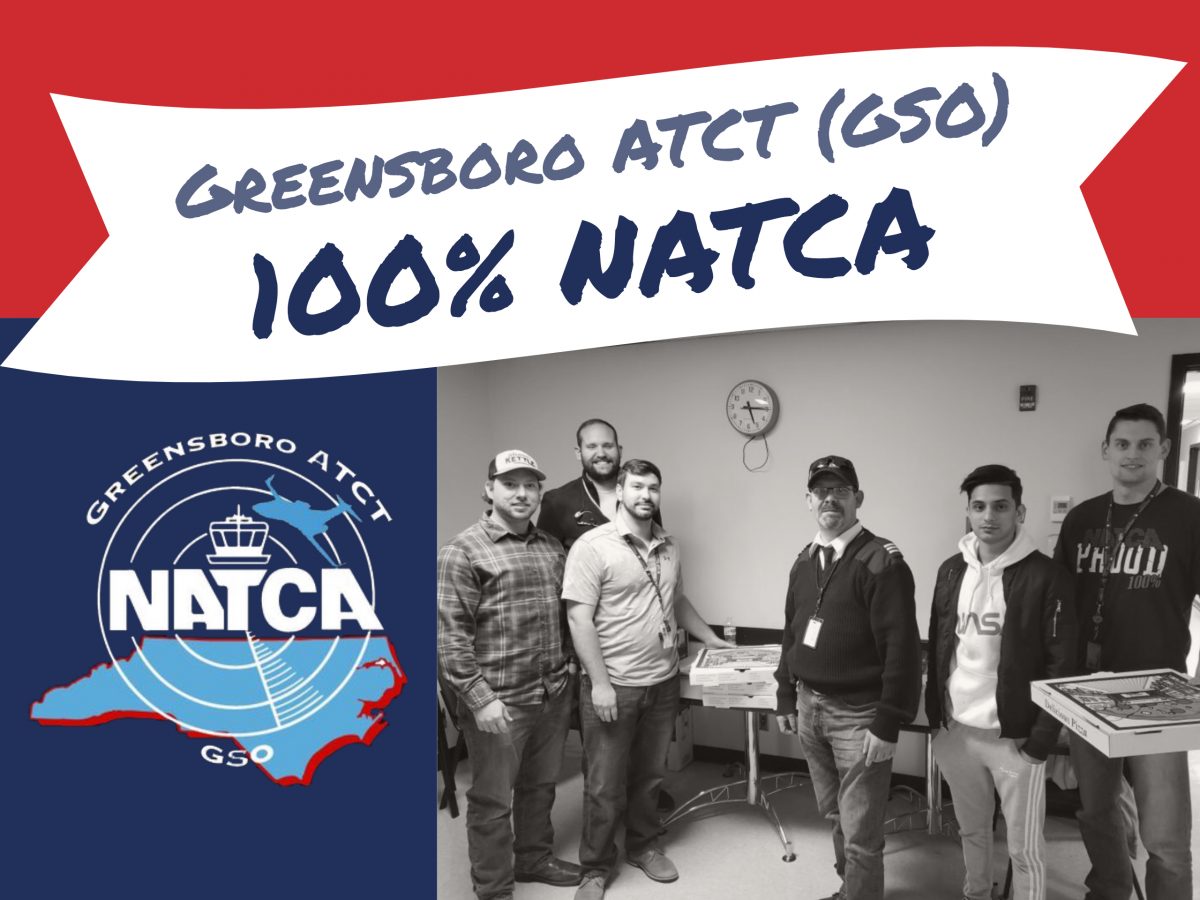 Organizing success: Greensboro ATCT & 100% membership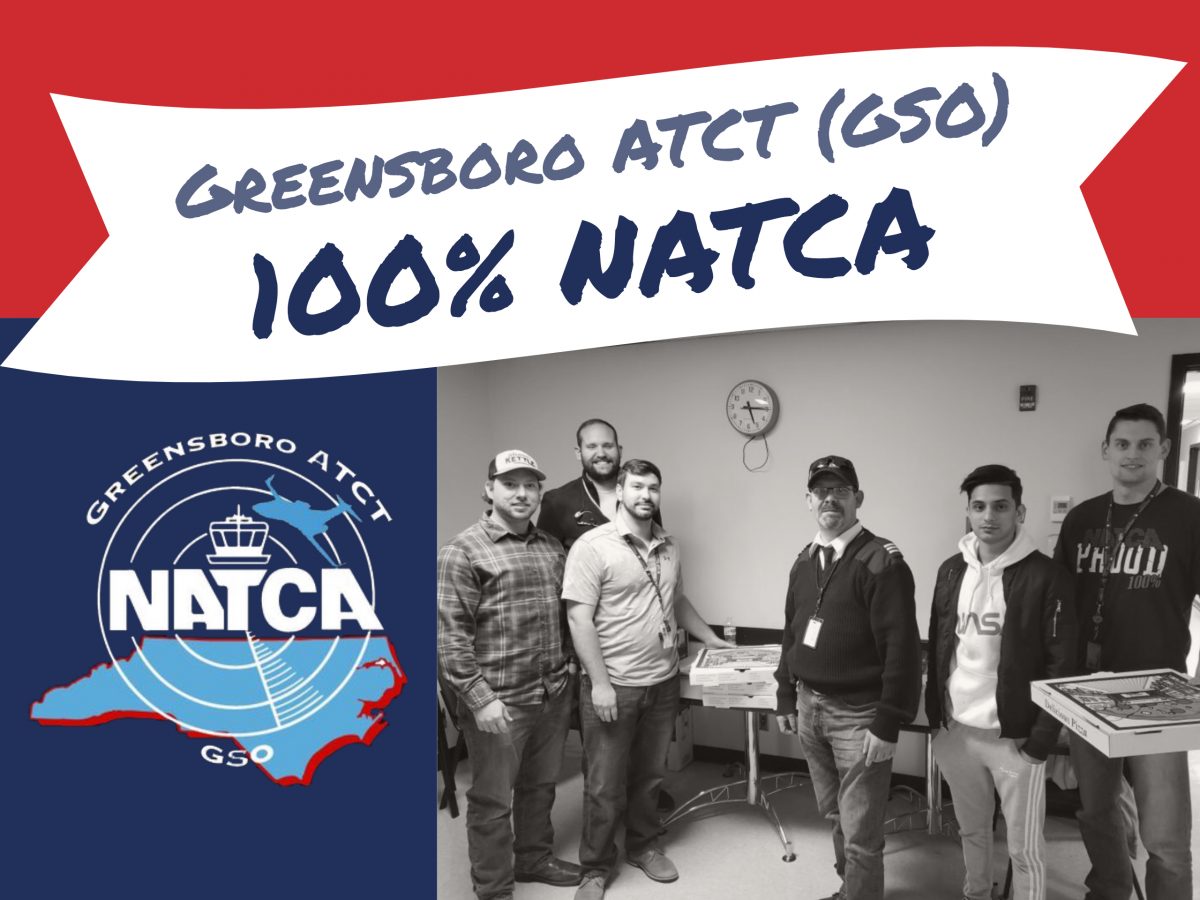 Greensboro ATCT (GSO) has been a 100 percent NATCA facility since 2018. "Recognizing and congratulating the members when we reached the goal was an important part of achieving 100 percent membership," GSO FacRep Ryan Hampton said. "New employees are signed up immediately and transfers are asked to join when they arrive. The goal of maintaining 100 percent is widely publicized, and I make it a point to remind our membership the number is very important."
Hampton is serving his fourth year as facility representative, with 32 NATCA members at the facility, including 31 air traffic control specialists and one staff support specialist, as well as one Retired NATCA Active Volunteer (RNAV) Lifetime member who works as a contractor in the training department. Hampton advises other locals trying to achieve the 100 percent mark to speak to their non-members, one-on-one.
"Ask them what they want to see in our organization," Hampton said. "Educate them on the programs and initiatives NATCA supports, and invite them to join. It can be hard to have the talk, but talking is a better alternative than just assuming someone won't join. Sometimes just asking them to join is all it takes."
A unique aspect of GSO is the wide range of experience among the membership.
"Our most senior member started in 1990 after the screen in Oklahoma City, following his service in the Air Force. Our most junior member started in 2018 as a direct hire from the Air Force," Hampton said.