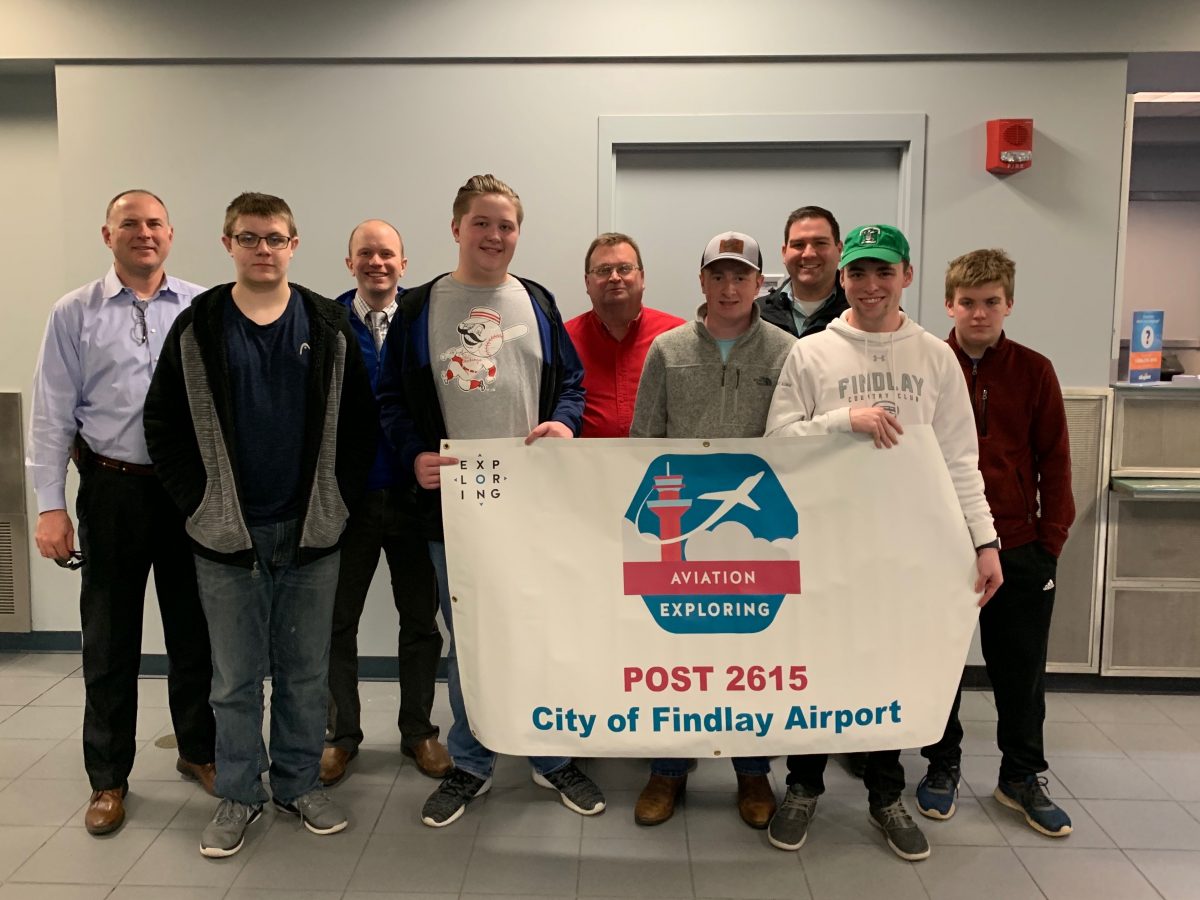 Toledo ATCT Member Micah Maziar Educates Young Aviation Enthusiasts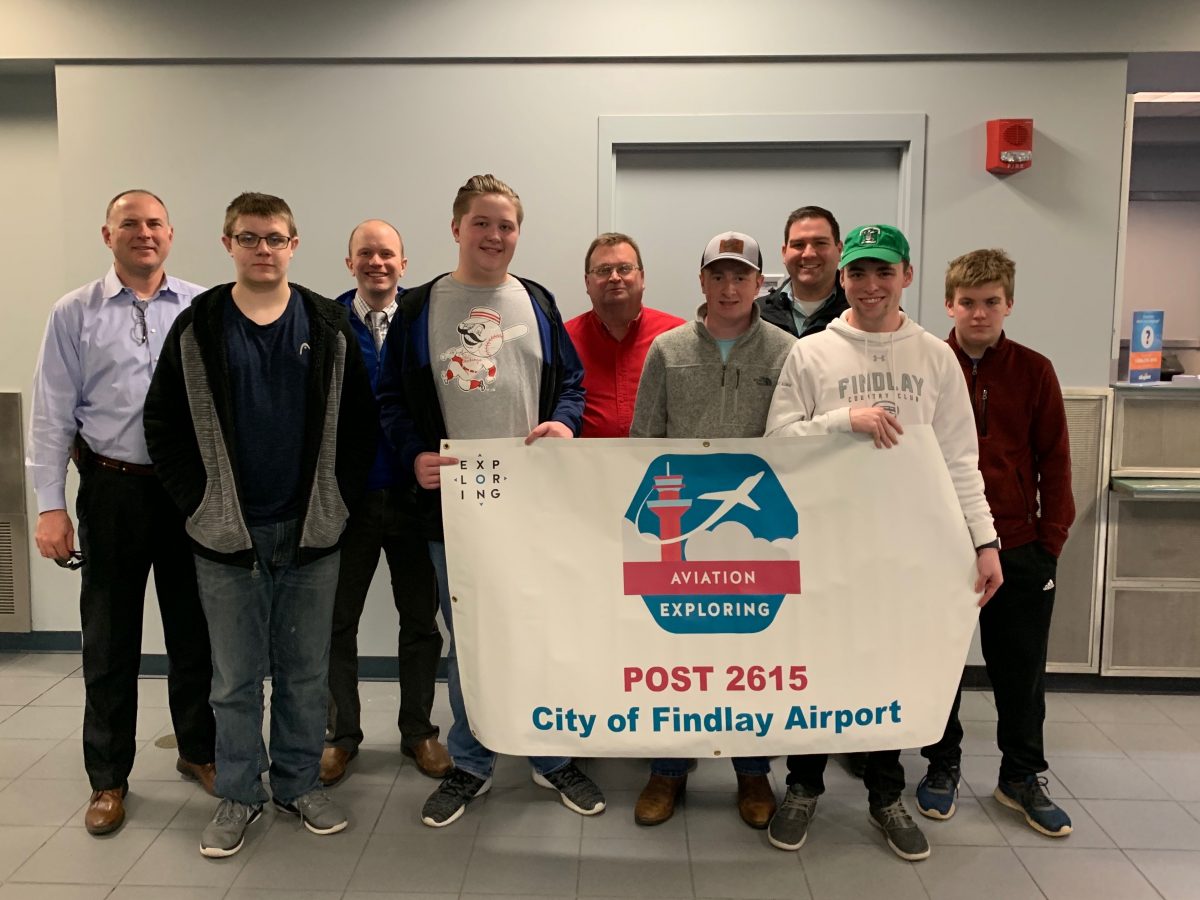 Toledo ATCT (TOL) member Micah Maziar introduced young aviation enthusiasts from Findlay, Ohio, to air traffic control at TOL.
"We talked to them about Toledo tower and approach control airspace, operations, emergency procedures, equipment, and on-the-job training," Maziar said. "We also discussed the Ohio Air National Guard 180th Fighter Wing's airspace sovereignty mission. The 180th's F-16 Falcons are located at Toledo Express Airport, and we support their mission every day."
Aviation Career Exploring is a hands-on program open to young men and women from the 6th grade to 20 years old with an interest in learning more about careers in the field of aviation. Run through local Boy Scouts councils, the program teaches students flying knowledge, leadership, and teamwork. Students have opportunities to tour airport facilities, participate in aircraft flights, and fly simulators. Networking events with pilots, flight attendants, aircraft mechanics, and more help the student explorers in their decisions for careers.