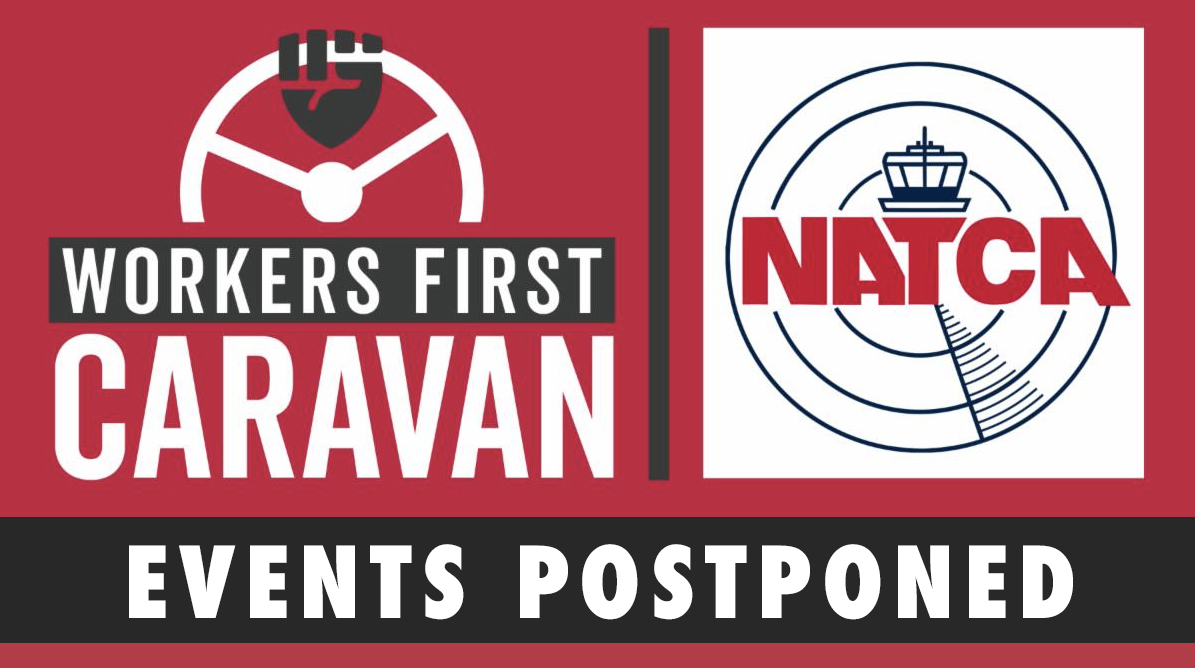 Workers First Caravan Postponed
Brothers and Sisters,

This Wednesday's Workers First Caravan has been postponed. From the AFL-CIO:
The death of George Floyd at the hands of Minneapolis police is a reminder that racism plays an insidious role in the daily lives of all working people of color. This is a labor issue because it is a workplace issue. It is a community issue, and unions are the community. We must and will continue to fight for reforms in policing and to address issues of racial and economic inequality.
America faces a crisis on three critical fronts: a public health pandemic, an economic freefall and long-standing structural discrimination. As a labor movement, we must attack all three with precision and purpose. 
To create the space for and contribute to the national conversation around racial justice happening right now, we are postponing the Workers First Caravan until later in June.
We will let you know when a new date is announced. 
In Solidarity,

NATCA National Executive Board