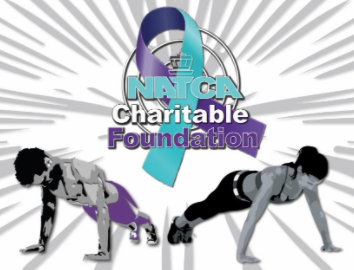 Pushing Up, Pushing Forward: NCF Launches '25 for 25′ Fundraising Campaign to Benefit Suicide Prevention Organization
PURPOSE: To raise awareness and learn more about mental health issues and suicide prevention. This three-month campaign begins today. It will raise money for the NATCA Charitable Foundation (NCF), which is supporting the American Foundation for Suicide Prevention (AFSP), one of the featured charities for the 18th Biennial Convention in Houston in spring 2021.
THE CHALLENGE: Do 25 pushups a day for 25 days between Oct. 1 and Oct. 25. Raise money by getting sponsors to donate between now and Oct. 1.
HOW TO REGISTER: Text NCF25Days to 76278 and then follow the prompts for your name and address (to send you a T-shirt), or go to http://ncf25days.givesmart.com
COST : $35.
T-SHIRT: Each registrant will get an event T-shirt with each registration. Register by Sept. 1 to guarantee delivery of your shirt by the Oct. 1 start date of the challenge.

DONATIONS: Each 25 for 25 registrant will get a link to their own personalized fundraising page. Set your fundraising goal and share with family and friends.
COMING SOON: More details and more ways to get involved as a participant, or a donor. We'll tell you about a silent auction on the way, report on corporate sponsors getting involved, and more.