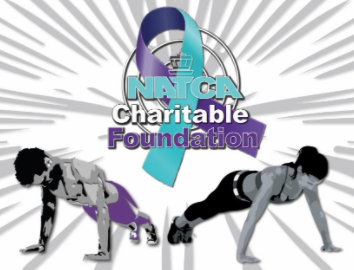 NCF Launches 25 for 25 Pushup Campaign for Suicide Awareness and Prevention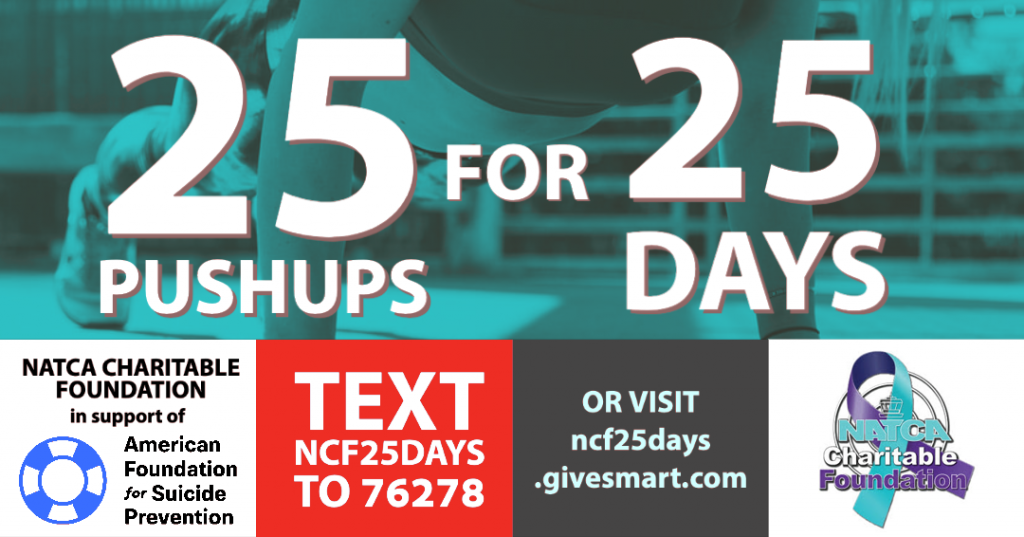 The COVID-19 pandemic has made it very difficult for the NATCA Charitable Foundation (NCF) to conduct its normal activities. In years past, NCF has relied on NATCA's major events as well as many local events to both raise money and help local community organizations. This makes the newly launched 25 pushups for 25 days campaign, which benefits NCF and promotes suicide awareness and prevention, even more important. We ask for your participation and support.

This three-month campaign goes through the end of October. NCF is supporting the American Foundation for Suicide Prevention (AFSP), one of the featured charities for the 18th Biennial Convention in Houston (May 25-27, 2021). The challenge is two-fold: First, raise money now through Sept. 30 with both your $35 registration fee and by getting family and friends to sponsor you. Then, do 25 pushups a day for 25 days from Oct. 1-25. Fundraising ends Oct. 31.

To register, text NCF25Days to 76278 and then follow the prompts for your name and address (to send you a T-shirt), or go to http://ncf25days.givesmart.com.