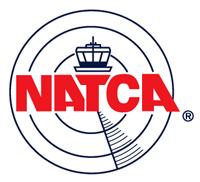 Request for Volunteers: Terminal Stages 2-5 Major Revision SME
NATCA is requesting six volunteers to serve as Subject Matter Experts (SME) for Terminal Stages 2-5 Major Revision
Terminal Stages 2, 3, 4, and 5 academic training courses are out of date, requiring a major revision to be current with changes in the NAS and to the equipment. This training is comprised of four courses, one for each Stage 2 through 5. The content is currently Instructor-Led Training (ILT)/self-study. This revision is intended to move from ILT/self-study to a blended Web-Based Training (WBT) with Facilitator-Led Instruction to enable higher throughput while taking advantage of a redesign of the content into smaller content topic chunks. This redesign will enable the content to be updated more easily in the future and enable facilities more flexibility in accessing the content on demand. While redesigning the training, rewrite of the Instructional Program Guide for terminal training, included in FAA Order 3120.4 to reflect redesigned Stage training is also required.
Most of the work will be performed remotely and virtual meetings will be held on Zoom. The volunteer's facility will provide the appropriate resources to perform virtual work, such as workspace including laptop computer, dual monitors (to review/compare multiple documents at once), phone, etc. For offsite travel, SMEs will need a laptop computer. If facilities are unable to provide the IT support on site, arrangements will be made through AJI-2 to provide the IT resources needed to work on the project.
At the bottom of this solicitation is a Google DOC link, please follow the link to apply for this position.
DUTIES:
THIS IS A PART TIME POSITION.
40 hours per pay period.
NATCA SMEs will participate in the following activities:
Review the Stage 4 and 5 references for JO 7110.65, 3120.4, and the Gap Analysis
Brainstorm a list of key tasks for Stages 4 and 5;
Draft Stage 4 and 5 objectives from the key tasks;
Brainstorm topics for each of the Stage 4 and 5 objectives;
Review both stages of objectives/topics and finalize which objectives/topics go in each stage of training;
Identify any objectives/topics that are outside of Stages 4 and 5, and move to either Stage 6 or 7;
Review Stage 4 and 5 draft material and organize the objectives and topics into modules;
Review Stage 4 and 5 draft material and place the modules into a suggested order
Participation in Zoom meetings from Oct. 13-14, 2020:
Meeting times are 9 a.m.-5:30 p.m. EDT.
REQUIREMENTS:
Certified Professional Controller and/or Support Specialist Training;
Minimum of five years of FAA Terminal ATC experience at Tower/Radar facility with recent proficiency;
Individuals with previous local or national ERAM workgroup experience and current Training Support Specialists at ERAM facilities are highly desirable along with ATC experience in multiple Terminal environments.
TRAVEL:
Travel commitment will vary depending on project status and needs.
NATCA POC:
Matt Sullivan, NATCA Technical Representative Liaison (msullivan@natcadc.org)
DEADLINE:
The deadline to volunteer is Sept. 18.
TO APPLY: