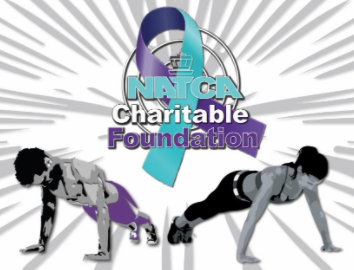 Registration Still Open for NCF 25 for 25 Pushup Challenge; Silent Auction Now Open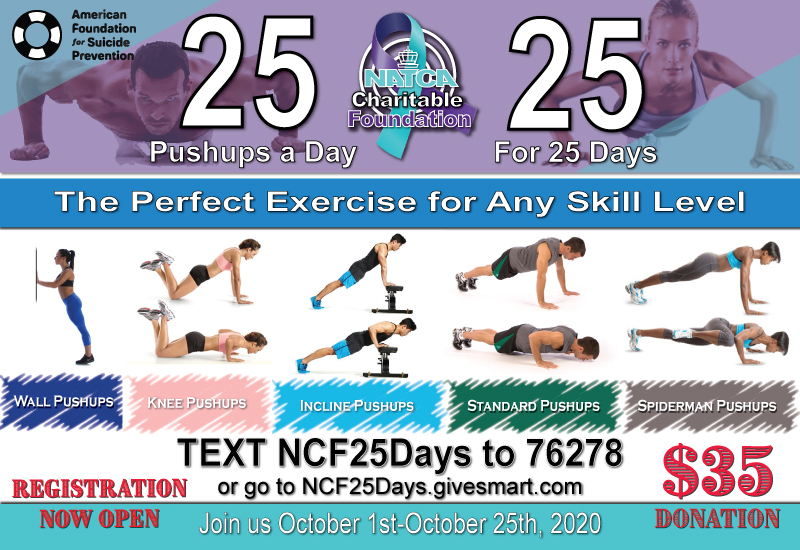 September is National Suicide Awareness Month and the NATCA Charitable Foundation (NCF) is raising awareness of mental health awareness and promoting exercise that aids both physical and mental well-being. NATCA members and their family and friends are invited to participate in a pushup challenge that is raising money for NCF, which is supporting the American Foundation for Suicide Prevention (AFSP). So far, the campaign has raised more than $41,000. Please help us drive that total higher!

From Oct. 1-25, participants will do 25 pushups a day for 25 straight days. For more information and to sign up, text NCF25Days to 76278 and then follow the prompts for your name and address (to send you a T-shirt), or click here for more information.

After registering, all participants of the pushup challenge will be provided a personalized fundraising link. They can share this fundraising link in their social media and with friends and family. The pushup participants, who raise the most money through the end of the campaign, will be eligible to win some additional great prizes available. The top five fundraisers will get to choose one of the five special prize packages, the details of which can be found here.
Silent Auction Also SupportsNCF and AFSP
In addition, starting this week and running through the end of October, a silent auction is now open to also raise money for NCF and AFSP. NATCA members, friends, and family can bid on wide selection of great auction items. Please click here to learn more about the auction, register to participate, and bid on items.