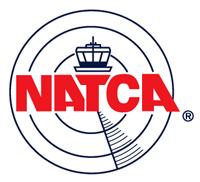 NATCA is Proud to Support Arsenal of Democracy With Event Organization and Air Traffic Control Planning
WASHINGTON – The National Air Traffic Controllers Association (NATCA) is proud and honored to once again serve as an event organizer for the second Arsenal of Democracy (AOD) Flyover on Friday, Sept. 25. Approximately 70 vintage aircraft will fly over Washington, D.C. to commemorate the 75th anniversary of VE Day (Victory in Europe) and the end of World War II.
This event, occurring five years after the first AOD, was rescheduled from May due to the COVID-19 pandemic. It will feature historically sequenced formations representing the war's major battles and more than 20 different types of vintage military aircraft. The airshow is scheduled to begin at 11:30 a.m. EDT with planes flying over the Lincoln Memorial and proceeding east in two-minute intervals for approximately 70 minutes total. It will be live-streamed on the AOD's Facebook page and also on the AOD website starting at 10 a.m. EDT.
View a list of participating aircraft here.
"NATCA and the 20,000 aviation safety professionals we represent are proud public servants with a deep passion for both aviation and history. We greatly value our relationship with the Arsenal of Democracy," NATCA President Paul Rinaldi said. "Not only are we awed by the spectacle of seeing these vintage aircraft over the skies of the Washington, D.C. area, but our members at local facilities have been working with the Federal Aviation Administration and AOD organizers to create a plan to ensure the event is safe and is a well-coordinated success. It's such an honor for us to be a part of a unique event that brings us together during a year that has been so difficult for everyone."
Leading NATCA's air traffic control coordination efforts are Matt Fisher and John Hall from Potomac Terminal Radar Approach Control (TRACON). There have been planning meetings to discuss the logistics of safely moving the aircraft from Northern Virginia to Washington, D.C., and back, including the shutdown of the airspace around Washington National Airport (DCA) from approximately 11 a.m. EDT to 1 p.m. Potomac TRACON controllers will also work traffic from Andrews Air Force Base (ADW), Washington Dulles (IAD), and Manassas (HEF), keeping them safely separated from the AOD traffic.
The AOD aircraft will proceed to a holding point about 10 miles west of Leesburg where they will begin the flight down the Potomac River towards Washington, D.C. As they approach the Lincoln Memorial, they will turn east and proceed down Independence Avenue. At the completion of the flyover of the WWII Memorial, the aircraft will turn south and begin their flight down the Potomac River and back to their original airports.
CONTACT: Doug Church, Deputy Director of Public Affairs; 301-346-8245,dchurch@natcadc.org.
# # #
The National Air Traffic Controllers Association (NATCA) is a labor union and aviation safety organization in the United States that represents nearly 20,000 highly skilled air traffic controllers, engineers, and other aviation safety-related professionals. NATCA was certified in 1987 by the Federal Labor Relations Authority to be the exclusive bargaining representative for air traffic controllers employed by the Federal Aviation Administration. Today, NATCA is one of the strongest labor unions in the federal sector and represents a range of aviation safety professionals in 15 FAA bargaining units, five Department of Defense air traffic facilities, and 111 federal contract towers. These air traffic controllers and other aviation safety professionals make vital contributions to the U.S. economy and make modern life possible by coordinating the safe, orderly, and expeditious movement of one billion aviation passengers and millions of tons of freight within the National Airspace System each year. NATCA is headquartered in Washington, D.C., and is affiliated with the AFL-CIO.