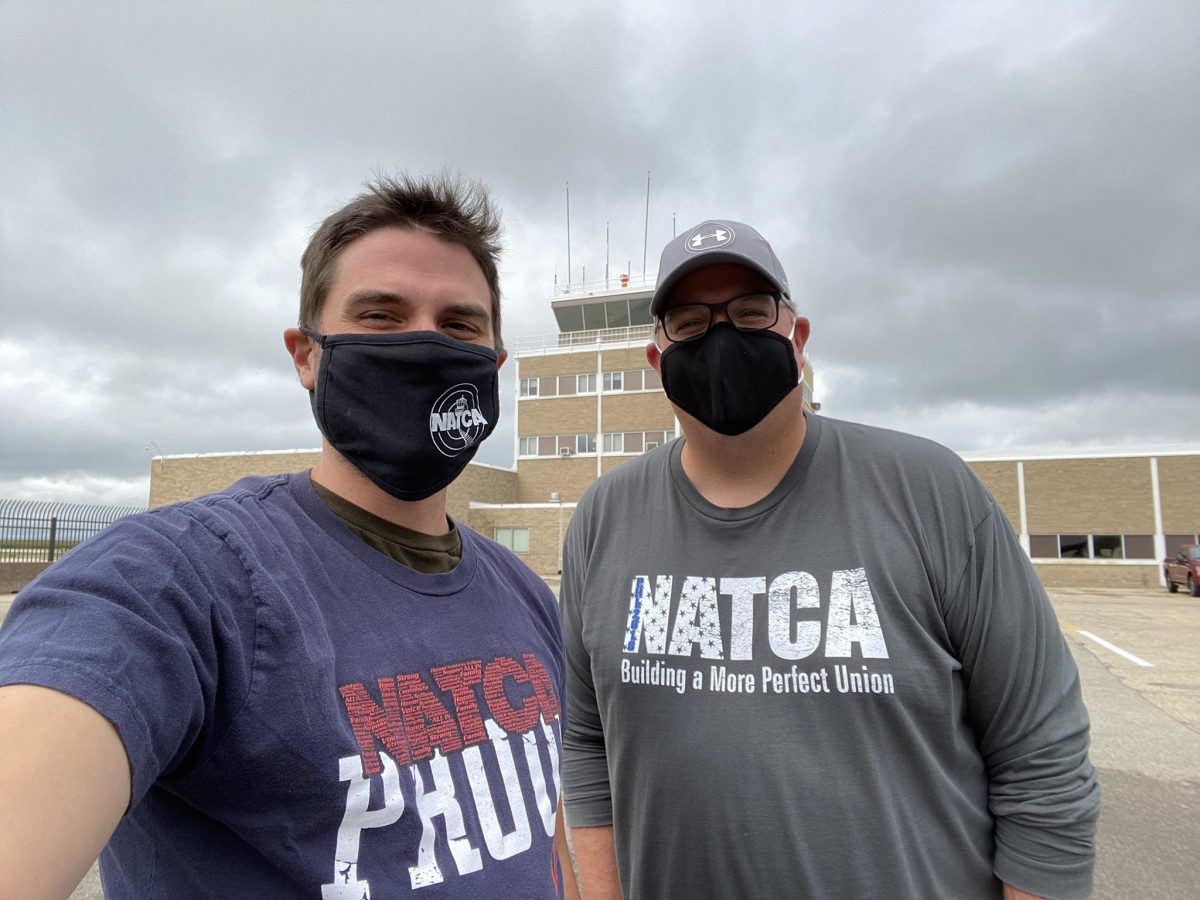 Facility Highlight of the Month: Rochester: RST
Rochester is proud to be a 100% NATCA facility with 14 bargaining unit employees.
Our facility is a level 5 TRACAB operating from 0500 to 2300 daily. We own a "shovel shaped" airspace south of the MSP Class Bravo, from just west of I-35 to a few miles west of the Mississippi river. We border multiple sectors of ZMP airspace, as well as M98, Waterloo Approach, and ZAU. We have a small number of uncontrolled satellite airports, and regularly work helicopters in and out of St. Mary's helipad located in downtown Rochester.
Rochester offers a wide variety of operations that keep our work interesting. We receive regular visits from the C130's of the Minnesota AIr National Guard and the Minnesota Air Force Reserve based out of MSP. We have a local flight school here at the airport, and regularly work with student pilots flying with Minnesota State University out of Mankato. Aside from flight training, we are also home to daily Fed-Ex cargo flights and multiple United, Delta and American Airlines subsidiaries.
Much of our general aviation traffic is connected with the Mayo Clinic, one of the world's foremost health institutions based right here in downtown Rochester. A significant portion of our daily traffic is medivac turboprop or jet aircraft flying in patients to Mayo from all over the world. Foreign dignitaries and their large or heavy aircraft are not uncommon. To accommodate these larger aircraft, Rochester's main runway is over nine thousand feet long, unusual for an airport of this size.
The city of Rochester is a great place to raise a family, but also has a lot to offer to young and single professionals. Now the third largest city in Minnesota, Rochester has a healthy and growing restaurant scene for those who love to eat out. Thanks largely to Mayo Clinic's some 63,000 employees, Rochester's standard of living is high and its population is well educated.
Our facility has been 100% NATCA for several years. Our membership in NATCA is not just a way to protect our rights under the contract, but is the key to having direct involvement in ensuring changes to the facility and the operations are done right and done for the right reasons. NATCA membership to us also represents the connection to our fellow NATCA brothers and sisters not just locally, but regionally and nationally as well.
-Chris Barrie, RST FacRep