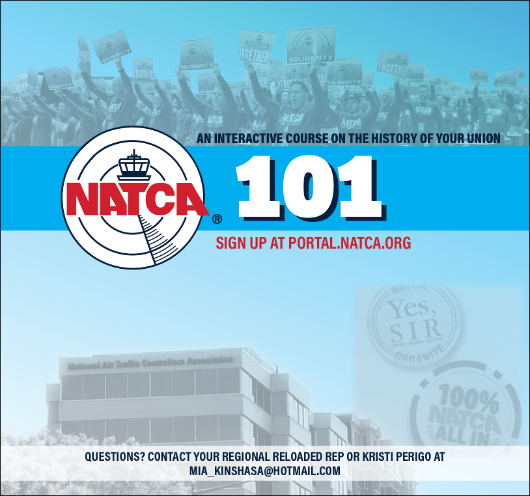 Learn More About Your Union in NATCA 101 Class Feb. 15
The Reloaded Committee will hold its monthly NATCA 101 class on Feb. 15 at 3 p.m. EST.
"It is helpful to understand where this Union is moving forward when you know where it has been. NATCA 101 gives you that knowledge," said Engineer/Central Region (ECE) member Pam Rusk.
Education is the first step toward a stronger local, which leads to a more powerful national Union. A strong Union creates a better future for our members and their families.
Sign up at portal.natca.org