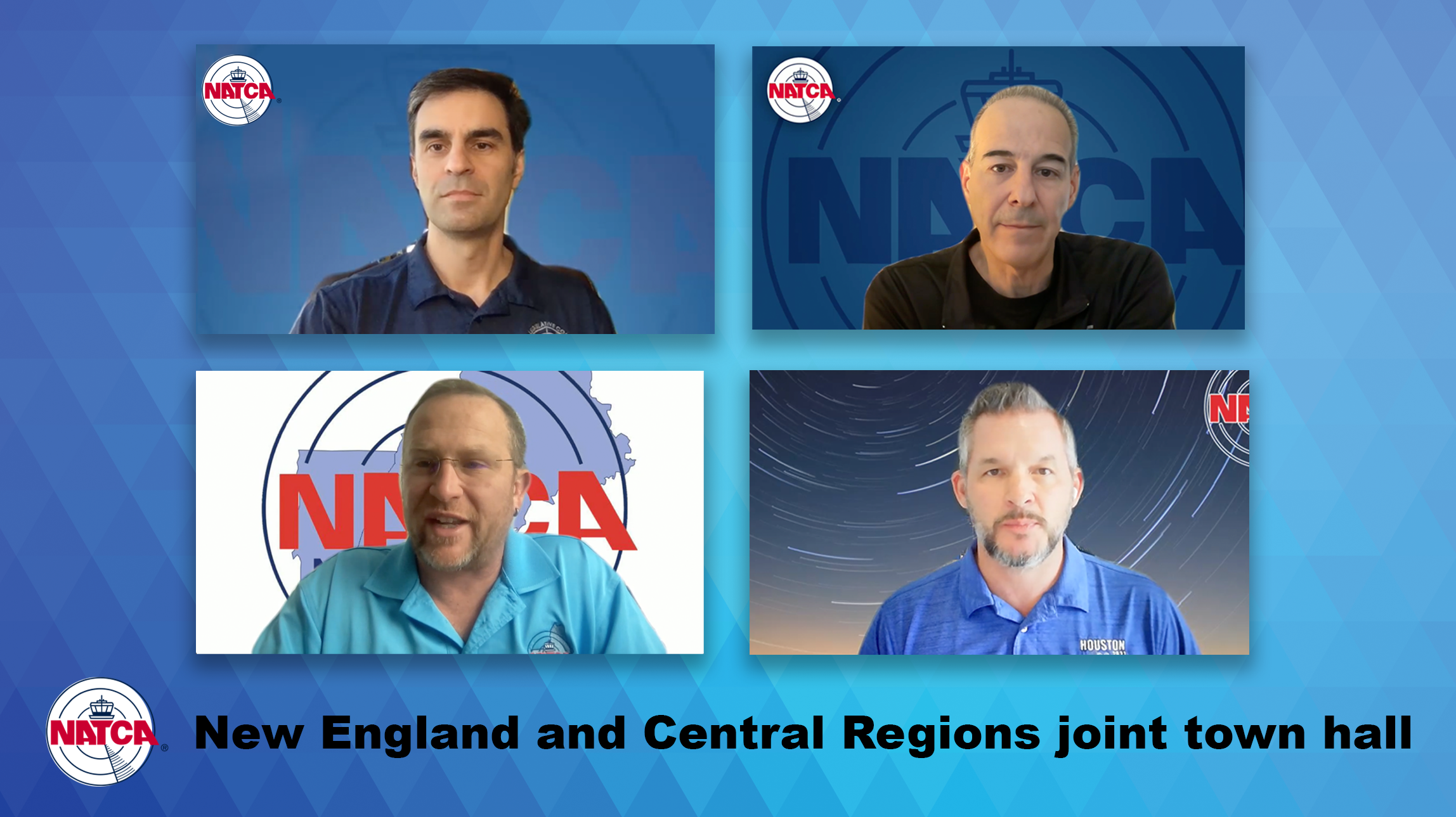 New England, Central Regions Host Town Hall Featuring Santa, LeBovidge
The New England (NNE) and Central (NCE) Regions held a joint town hall virtual meeting earlier this month with President Rich Santa and Executive Vice President Andrew LeBovidge. NCE Regional Vice President (RVP) Aaron Merrick and NNE RVP Mick Devine moderated the call and Santa and LeBovidge took questions from members about a variety of topics including facility equipment upgrades, COVID-19 pandemic protocols, and plans for the future.
Santa described the importance of NATCA's national, regional, and local leadership getting to interact with and hear from our Union's members. The town hall offered a virtual opportunity to do just that, Devine and Merrick agreed.
"Feedback from the membership is crucial to the success of our Union, especially during these challenging times," said Santa. "We look forward to being able to return to more in-person visits in the coming months. While in-person meetings remain limited, we can rely on these sorts of virtual events to listen to and communicate with NATCA's members."
"It has been increasingly difficult to have face to face meetings with the membership, so having this opportunity for members from the Central and New England Regions to see their national president and executive vice president and pose questions to them on issues that are important was very beneficial," Merrick said. "The newly-chartered Communications Committee hopes to be an integral part of assisting our leadership produce more of these live events in the future."