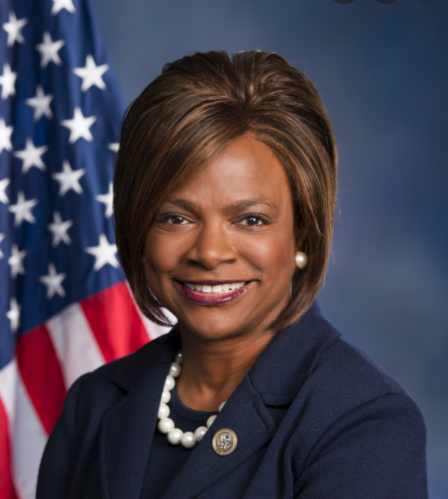 Florida Congresswoman Demings Visits F11
Florida Congresswoman Val Demings recently visited Central Florida TRACON (F11). "We gave Congresswoman Demings and her staff a tour of the TRACON, showing them the operations area, explaining what we do and how we do it," said F11 Legislative Rep Ken Scheele. "The congresswoman was in awe of our work and the number of operations that we handle.
"After the tour, we took them into the briefing room and displayed pictures of the TRACON that show how our facility is sadly pieced together. Congresswoman Demings was shocked by the photos, at one point asking if the FAA was alright with facilities being patched together like this. Congresswoman Demings saw the value in replacing the facility.
"The collaboration between all parties: NATCA, local management, Professional Aviation Safety Specialists (PASS) and tech ops was outstanding. Together we were able to explain the process of getting a new facility, the timeline, and the issues facing all parties in keeping the TRACON operating."
Photo (below) left to right: F11 Operating Manager Tom DellaVechia, Scheele, FacRep Fabian Sanchez, Congresswoman Demings, Air Traffic Manager Kris Tucker, PASS North Florida District Representative George Black, and F11/Orlando ATCT (MCO) PASS Member Anthony Gutierrez.