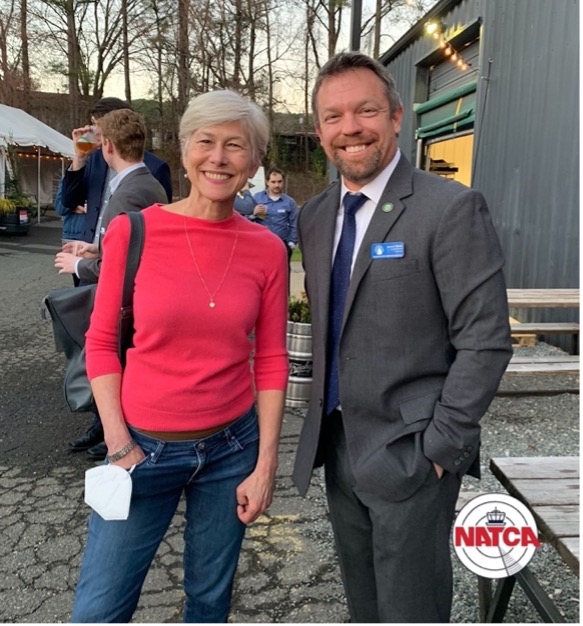 RDU Secretary Meets With North Carolina Congresswoman Ross
Raleigh Durham ATCT (RDU) Secretary and North Carolina State Legislative Coordinator James Walsh attended an event and met with North Carolina Congresswoman Deborah Ross.
"Upon arrival at the event, I was welcomed and personally recognized by two of the congresswoman's staff," said Walsh. "When the congresswoman arrived, she recognized me as well and I got to spend a solid 20 minutes speaking directly with her. We discussed many things including airport projects, the upcoming continuing resolution, North Carolina redistricting, and more."
Walsh said the event was very casual and allowed for "real" time to be spent with the congresswoman and her staff. "It was a very successful congressional event for networking and relationship-building purposes," he said.