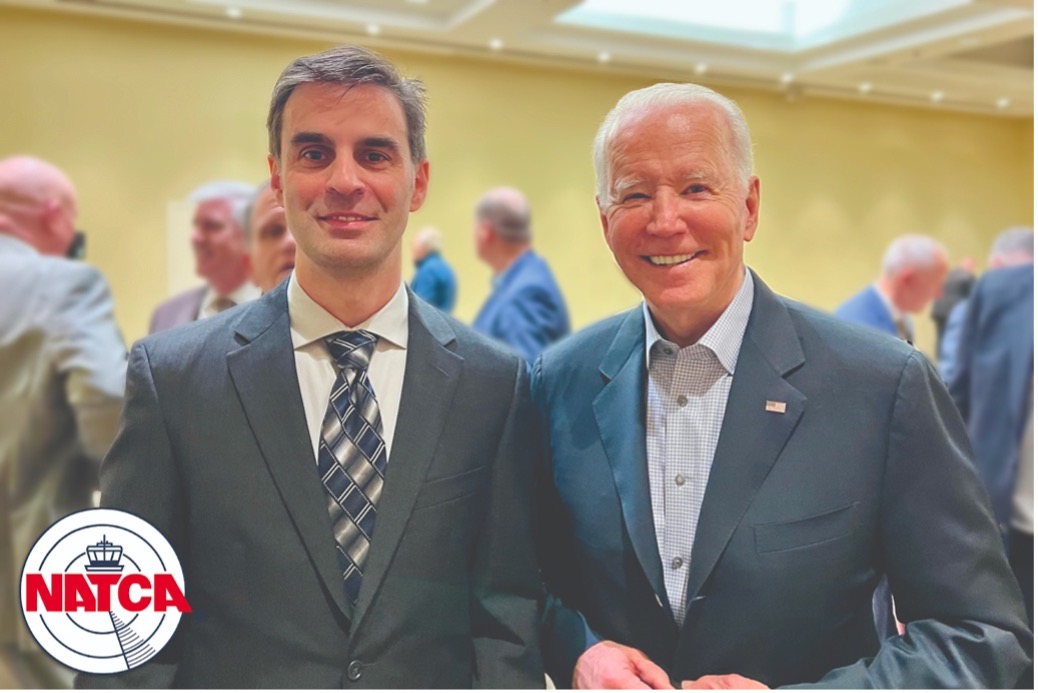 Santa Joins 36 Union Leaders in Meeting With President Biden, Labor Secretary Walsh
NATCA President Rich Santa was proud to participate in the AFL-CIO's Meeting of Union Presidents with President Joe Biden and Labor Secretary Marty Walsh in Wilmington, Del., on March 5. Santa joined a small group of union leaders in meeting with President Biden and Secretary Walsh to discuss issues affecting union members and how the administration can help support working Americans.
Among the goals of the meeting, as detailed by AFL-CIO President Liz Shuler, were to develop a unified set of priorities to help working people and unite and plan for the work ahead.
President Biden thanked the union presidents for their support and outlined the steps the administration has taken to help union members in the first year of the administration. Secretary Walsh spoke of the need to work collaboratively to empower American workers and underscored the president's support for strong unions as key to the middle class. The group discussed the accomplishments of the administration thus far in creating jobs, including the bipartisan landmark Infrastructure Investment and Jobs Act (IIJA), which the president signed into law last fall.