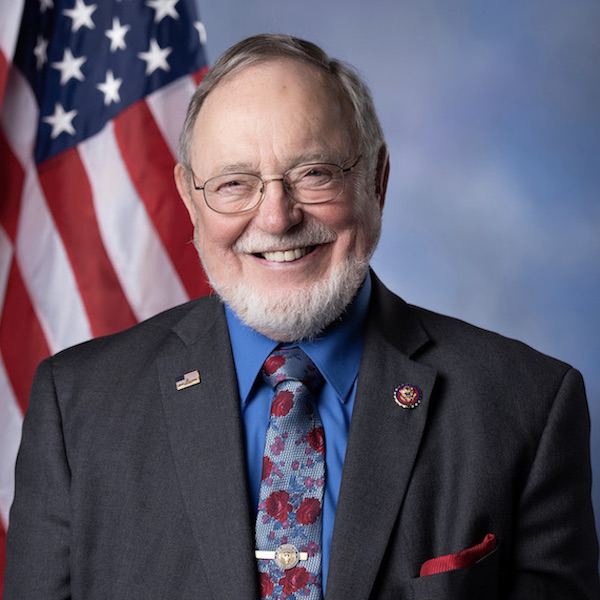 NATCA Mourns Passing of Legendary Alaska Congressman Don Young
NATCA, and especially its Alaskan Region legislative activists, are mourning the passing of Alaska Congressman Don Young, the longest-serving Republican member in the history of the U.S. House of Representatives and a former chair of the Transportation & Infrastructure Committee. Young, who was 88, passed on March 18.
"Congressman Young was as unique of a personality and as strong of a leader as we have ever known in Congress," President Rich Santa said. "He was known for his passionate defense of Alaskan interests and that included aviation, which is so crucial to connecting the state's citizens and economy. Alaska, of course, also has a thriving international airport in Anchorage that grew into one of the world's busiest and most important cargo hubs during Congressman Young's terms in office.
"We valued our close relationship with Congressman Young. He was a longtime supporter of NATCA and our members. He had great respect for the men and women we represent who keep the National Airspace System (NAS) safe and efficient, particularly in Alaska. He was thrilled to host our members during annual visits to his Capitol Hill office to talk about aviation issues, but the pleasure was always ours."
National Legislative Committee Alaskan Region Representative Rob Kindred agreed. "Congressman Young has always been a champion for all things NATCA," Kindred said. "Over the years, he has always stood up and supported issues that were important to NATCA, and he has always been an advocate for aviation safety in Alaska and across the NAS.
"It is a sad day for all Alaskans and we would like to pass on our condolences to his wife Anne and his extended family."