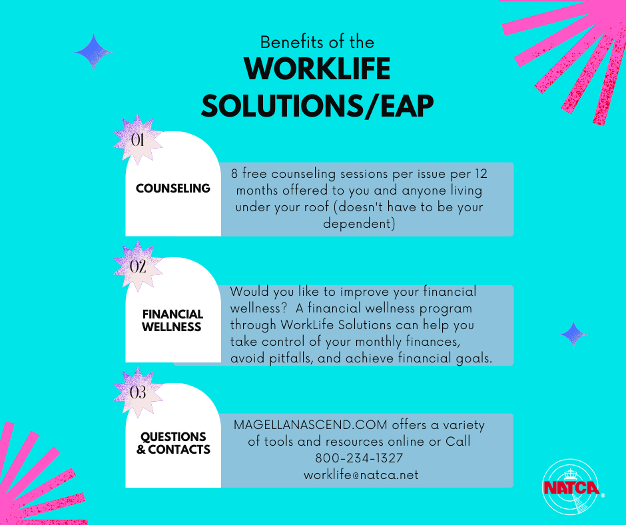 Employee Assistance Program Committee Update
Would you like to improve your financial wellness? A financial wellness program through WorkLife Solutions can help you take control of your monthly finances, avoid pitfalls, and achieve financial goals. All members are allotted three, 30-minute sessions per topic per year with a financial coach who will perform an assessment and create a personalized action plan.
The Employee Assistance Program (EAP) Committee is a workgroup that interfaces with the FAA on all issues related to the EAP/WorkLife program under Article 57.
To learn more about the counseling sessions, financial wellness, or any other WorkLife Solutions benefits, please contact the EAP Committee at worklife@natca.net. 
To use any of these services please contact Magellan WorkLife Solutions at 800-234-1327.