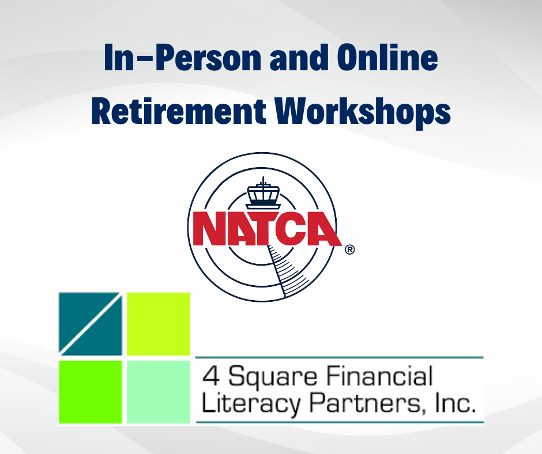 In-Person and Online Retirement Workshops Scheduled
Whether you're still building for your future in retirement or ready to put your retirement plan into action, one of the most important member benefits that NATCA provides its members is expert retirement planning and guidance. This year, we are pleased to offer you a mix of online and in person briefings provided by 4 Square Financial Literacy Partners, Inc. They can help you maximize your federal benefits to meet your retirement goals. Spouses are also encouraged to attend.
View the full schedule here.
Use the NATCA Portal to register, portal.natca.org. Click on the "events" tab in the main menu at the top of the screen.
For questions or any problems with registration, please contact NATCA Membership Services Coordinator Lisa Head at the National Office: 202-628-5451 or lhead@natcadc.org.