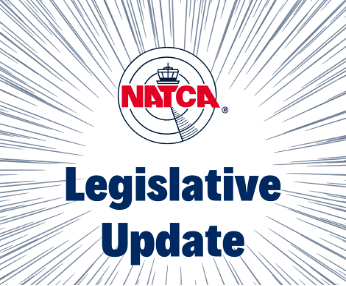 Senate Passes Advanced Air Mobility Coordination and Leadership Act with NATCA Amendment
Last week, the U.S. Senate passed the Advanced Air Mobility (AAM) Coordination and Leadership Act (S. 516). The bill — like legislation passed by the U.S. House of Representatives in November 2021 (H.R. 1339) — would establish a federal interagency working group consisting of the Department of Transportation, the Federal Aviation Administration, and other federal agency officials and aviation stakeholders to examine issues related to safety, operations, and infrastructure of AAM aircraft.
AAM is a newly developing form of aviation to move people and cargo between places not currently or easily served by surface transportation or existing aviation. Sometimes AAM is also called urban air mobility (UAM), although potential applications for this form of transportation could extend beyond high-density urban centers to local and regional transportation. These aircraft will likely range in size from single-passenger aircraft to shuttles carrying multiple people.
Both S. 516 and H.R. 1339 include an amendment requested by NATCA to ensure our Union has a seat at the table for this discussion of AAM deployment. NATCA worked with the bill's sponsor in the Senate, Sen. Jerry Moran, R-Kan., and the Senate committee of jurisdiction, the Senate Commerce Committee, to ensure that change was included. The bill will now go back to the House for consideration, where it's likely to pass, and then be signed into law.
About the passage of this legislation, NATCA President Rich Santa stated, "As the FAA continues to develop a viable concept of operations for UAS and AAM, this legislation ensures that NATCA will have a critical seat at the table as this working group of government and aviation stakeholders examines key issues related to safety, operations, and infrastructure concerning the potential deployment /of these aircraft. The early involvement of the frontline air traffic workforce is essential for the successful integration of these new technologies. We thank Members of Congress on both sides of the aisle who worked with NATCA on this legislation."