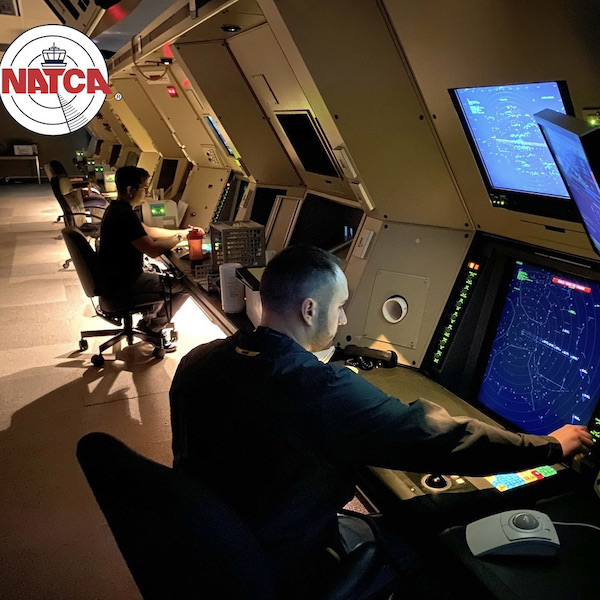 C90 Modernizes Training Program, Frees Up Lab Time, in Effort to Increase Staffing
Chicago TRACON (C90) is a level 12 facility located in Elgin, Ill., in the western Chicagoland area, along the Fox River. One of the great things about its location, according to FacRep Dean Von Almen, is that the surrounding area is very diverse; members can choose to live closer to the city, or the area west of the TRACON which is more rural.
C90 members work the airspace within 40 nautical miles of Chicago O'Hare ATCT (ORD) which includes Chicago Midway ATCT (MDW) and five, soon to be six, class Deltas. Every air traffic controller at the TRACON works ORD arrivals. The two separate areas are South Satellite, which works MDW arrivals and departures, and Departure, which works ORD departures and North Satellite.
Von Almen reports that C90 has recently modernized its training program and implemented a new training concept to help staff C90. In addition, the full runway buildout of the O'Hare Modernization Plan has been completed, freeing up valuable lab time.
"We have designed our program to help build a well-rounded controller from the ground up," Von Almen said. "As part of our plan to increase staffing, we are undertaking a new waterfall training program that is designed to allow trainees to train on ORD arrivals without any interruption due to staffing shortages in the two areas."
This plan will require C90 to pick up an influx of controllers on its next few bids. Added Von Almen, "hopefully, those of you who are interested can tour and see that Chicago TRACON is a great place to work, with good camaraderie and lots of clubs to participate in. The strong relationships that we build together, help us work as a team during those challenging moments in the TRACON."
NATCA is proud to feature news about its members' facilities all over the country. If you want to share news for consideration for use in an upcoming NATCA publication, email our Department of Public Affairs here.