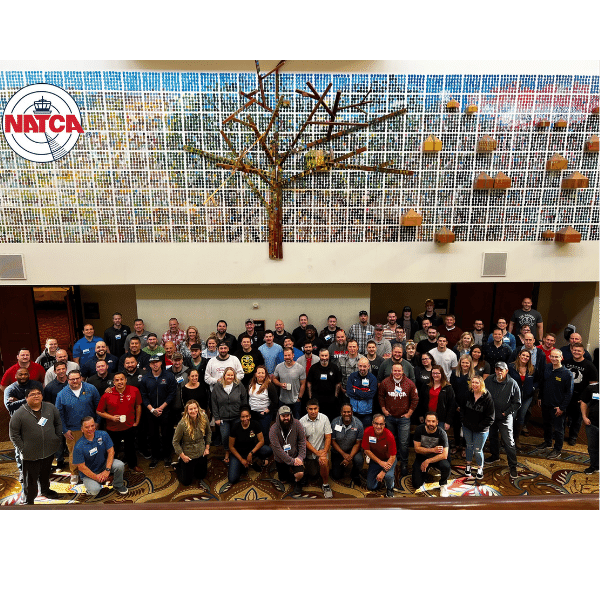 NWP & NNM Host Joint Regional Meeting
The Western Pacific (NWP) and Northwest Mountain (NNM) regions held a two-day joint regional meeting in Sacramento, Calif., April 11-12 with NWP Regional Vice President (RVP) Joel Ortiz and NNM RVP Alex Navarro III. The event was both regions' first in-person meeting since before the pandemic. It provided an opportunity for many to meet face-to-face for the first time and offered others the chance to reconnect.
Executive Vice President Andrew LeBovidge provided reps with an update on national issues and held a Q&A session. Representatives received briefings on multiple topics: Drug and Alcohol Testing & Employee Assistance Program (EAP) from Jamie Sanders (Denver/Centennial ATCT, APA) and Martin Ramirez (Los Angeles Center, ZLA); best practices regarding negotiations from Nate Pair (NWP Alternate RVP) and Josh Waggener (NNM Alternate RVP); Collaboration Facilitator training and information about Right from the Start from Trisha Pesiri-Dybvik (Santa Barbara ATCT, SBA) and Chris Stephenson (Memphis Center, ZME); safety topics from Safety Committee Chair Chrissy Padgett (Washington Center, ZDC), with the assistance of Safety Committee members Sara Haight (NCT) and Sam Navarro (Seattle ATCT, SEA); and training information from the National Training Representative Jamaal Haltom (LAS). Sanders and fellow Reloaded Committee member Kristi Perigo (Kansas City Center, ZKC) also taught the Collaborative Leadership class to the group — the first in-person offering of the course. David Skarphol (Phoenix TRACON, P50) and Richard Kennington (Portland, Ore., ATCT, PDX) provided a brief legislative update on current events.