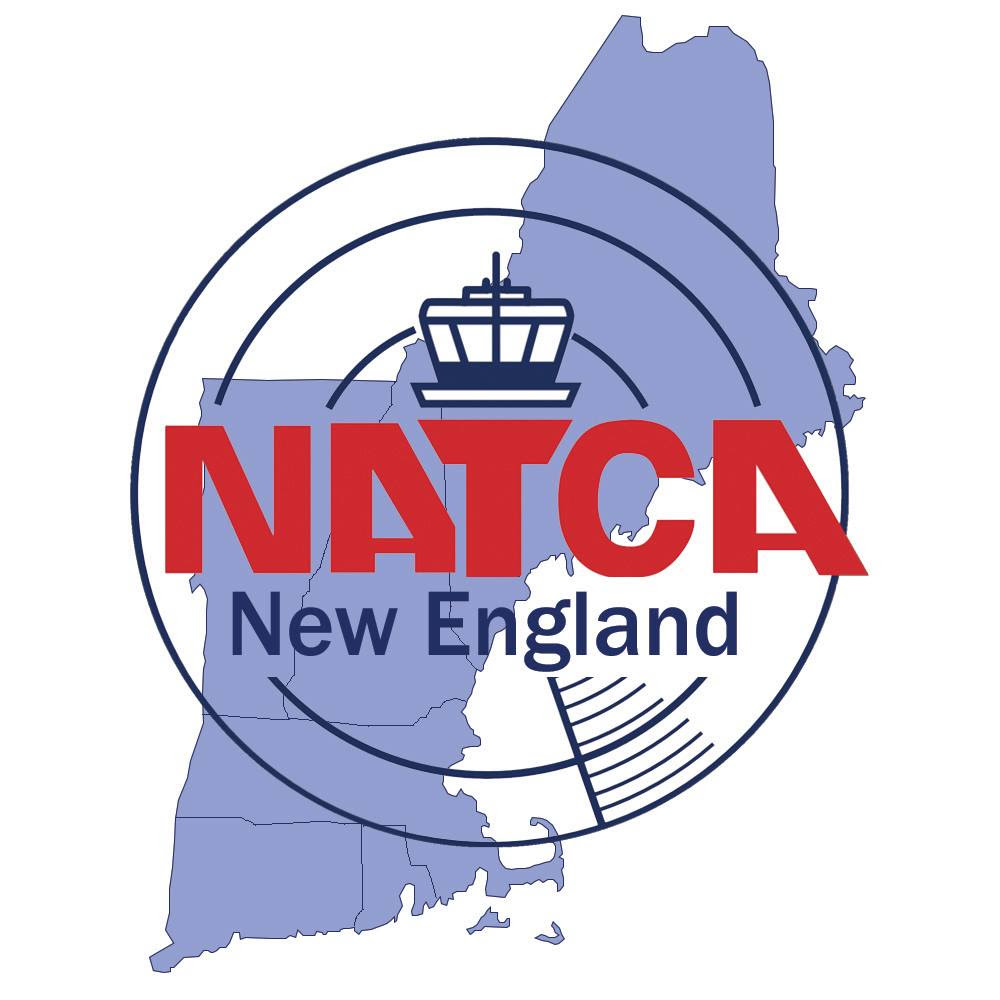 May 2022 New England Bi-Monthly Regional Update #1
From Mick Devine, NATCA New England Regional Vice President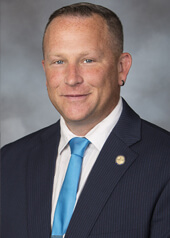 Collective power refers to the capacity of a group to realize its common goals. At no point does it refer to individual goals. Does a union protect the individual goal—of course, but not at the cost of the collective. A union is a democratic representative organization, no different than our Federal Government. If your member of Congress, Senator, or President is not the one you voted for, or they are doing something that you are against, would you quit voting? Would you work to get someone else elected? I think we all know that answer.
May is a busy month for our National Organizing Committee as they go through the list of members who have stopped paying their dues. Matt Morgan (BOS Facrep) is our regional Organizing Committee member. He will be reaching out to those BUEs, asking if they'd like to reconsider their choice, giving them a platform to explain their rationale and what they disapprove of regarding NATCA. They can choose to help shape the future of this great union or lose their ability to influence their own future. NATCA New England's leadership team will also be setting up a location for those members to have an opportunity to discuss their decisions with us.
NATCA members get one vote and one voice. Nonmembers get no vote and one voice—NATCA. When we vote for our reps, we tell management we wish for only one person to speak for us. We also tell them that everyone voted not to talk to management themselves. We break conversations with management into four buckets—Casual conversations about non-work-related things, Performance discussions, Investigations (Weingarten meetings), and everything else. As for the union's role in those four buckets, it is very simple. Casual conversations do not require any union participation. Performance discussions generally do not allow union participation unless the member reasonably believes discipline could come from it. In Weingarten meetings, the employee has the right to request union representation. For everything else, called formal discussions, the union has the right to be present.
Did you know?: If a member of management wants to discuss work-related topics with a BUE (member or nonmember), the union has a right to be in that meeting regardless of whether or not the FAA or employee wants them there. The New England Leadership team has briefed the facreps to hammer down with their ATMs that discussions with our BUEs will not occur without the union present. We talked with the DO and GM to let them know that we take this union right seriously, and now the ATMs have all been briefed. ARVP Scott Robillard will go into these Formal Discussions later in this email.
Can a non-rep go to a member of management and complain about some working conditions? Of course, they can. Can management entertain that discussion without inviting NATCA? Absolutely not. No discussion regarding work can occur without the union's presence. Remember one vote, one voice. Weingarten (Investigatory) Meetings and performance discussions are the obvious exceptions. For Weingarten meetings, having a rep is the choice of the employee, not the union. Who the rep is, is the right of the union, not the employee. The law covers this right, and we intend to reinforce this right in the upcoming year. If you witness any violations of this, we ask that you report them immediately to your facility or area rep. Remember—Open door policies are a violation of the law. Don't fall into this trap.
As we move out of the colder months in New England, we will begin our facility visits. May kicks off with our joint Facrep meeting with the Eastern Region in Boston on May 5-6. We are excited to announce that the National Executive Board will be coming to New England the week of Labor Day to walk in the Milford Labor Day Parade. We will have an NEB meeting in Portland, ME, which will coincide with a membership meet n greet in Portland.
---
From Scott Robillard, NATCA New England ARVP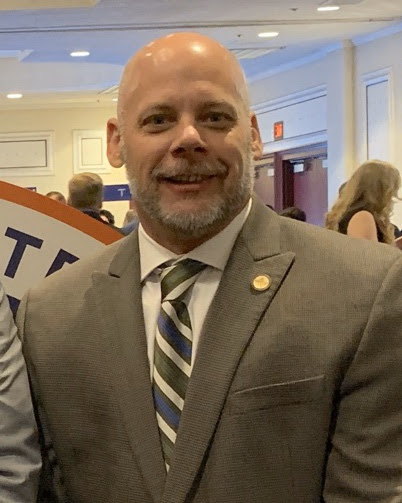 Hello NATCA New England!
As labor representatives, it is very important to understand the different types of engagements that the Union has with management and how engagement works in each of those cases.
Engagements take many forms including investigatory meetings, dispute resolution, traditional negotiations, and collaboration, to name a few. But there is something that every representative and Union member needs to protect against, and that is a Union bypass.
A Union bypass is when managers attempt to avoid the elected Union representative, and they try to engage individuals instead. In both private and public sector labor law, it is illegal for management to engage in negotiations over terms and conditions of employment with individual bargaining unit employees. Nevertheless, from time-to-time management does exactly that, and NATCA representatives and members should be aware of how to recognize it and what to do about it.
Here is an example: The BWS is negotiated and bid out. A Bargaining Unit Employee does not like the RDOs that were available when it was their turn to bid. After bidding, they walk into the Air Traffic Manager's office and start a conversation about what they can do to change their RDOs for the entire schedule year.
When management engages with this BUE directly, they impair that bargaining relationship between the Parties, and they are violating the law. This has been codified in case law:
5 USC, Section 7116(a)(5) of the Federal Services Labor Management Relations Act
Disregarding the Union and attempting to deal with employees individually concerning grievances and personnel policies and practices are acts in derogation of a representative's right to represent employees:
IRS and NTEU, 4 FLRA 488, 497 (1980)
What should the manager do? Well, their options are very limited. They should redirect the employee to the Union Representative, or the manager could request the employee leave and return with their Union representative.
Question for New England:
Would this agency action be legal under the law?
In preparation for annual schedule negotiations, the ATM posts a memo in the sign-in/sign-out area soliciting their opinion on eliminating some shifts and creating new shift start times for the upcoming BWS MOU negotiations.
What do you think?
---
Labor Management Relations
From Kyle Szary, NATCA New England LR Coordinator, ZBW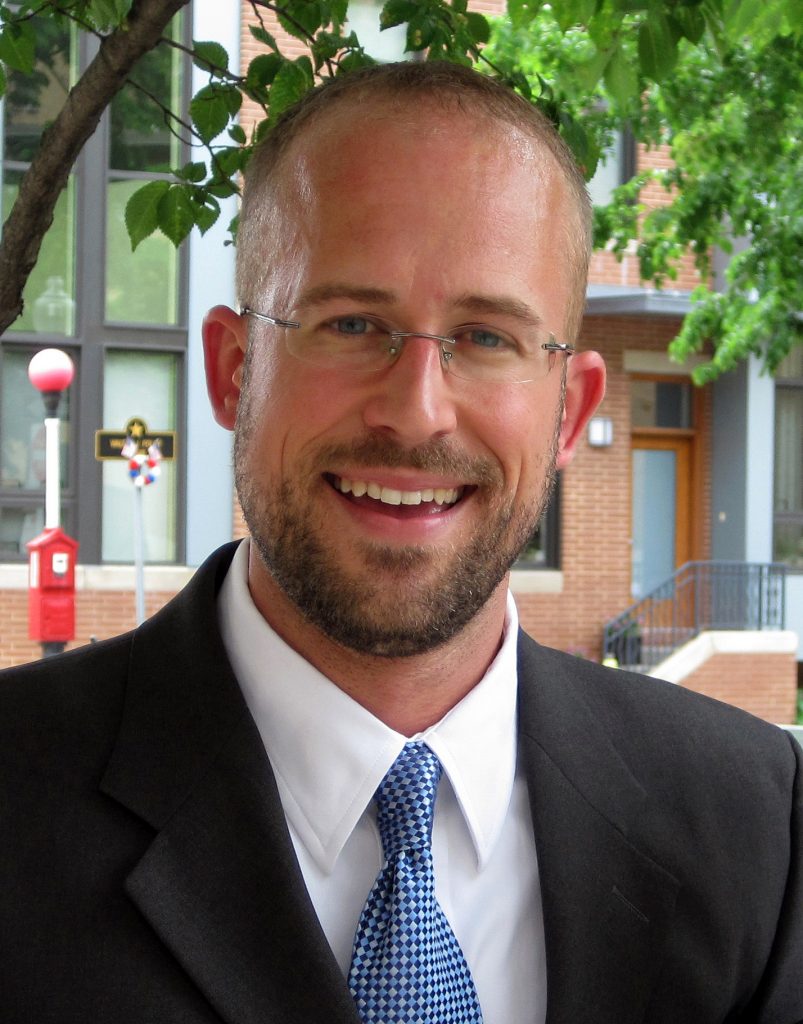 The current Regional PAR-level grievance snapshot is as follows:
1 grievance [ZBW] pending resolution or elevation after Q2 Pre-PAR
1 TOTAL (+0 from March update)
2022 Q2 Pre-PAR
The New England Region second quarter Pre-PAR meeting was held virtually on Thursday, April 28. Leading up to the meeting, the New England LMR team had group prep sessions on April 8 and 22.
NATCA representatives present at Pre-PAR were ARVP Bryan Krampovitis and myself. The Agency was represented by Steve Meier, Jeralyn Frost, Steve Proffitt, Daniel Silva, Michael DeMatteo, and Paul Passariello.
Two grievances, both from ZBW, were heard. The outcomes were as follows:
22-ZBW-7: Concerning the Agency's Article 73 failure to notify NATCA when drug testing was being conducted on-site; sustained (favorable outcome for NATCA).
22-ZBW-4: Concerning the Agency's failure to ensure breaks are administered in accordance with Article 33, FAA JO 7210.3, and the ZBW 7110.33 Facility SOP. The Parties Agency has elected to take a caucus until Tuesday, May 3, to further review facts of the case.
If the Parties are unable to come to resolution on 22-ZBW-4, there is a possibility it will be argued in front of a neutral evaluator at the second-quarter Pre-Arbitration Review (PAR) hearing. The date range for that meeting is scheduled for May 31-June 2.
2022 New England Region/Eastern Region Facrep Meeting
The New England Region has been asked to collaborate with the Eastern Region LMR Team to present at the 2022 NNE/NEA Facrep meeting, which will be held on May 5-6 in Boston. The two groups have jointly prepared training modules concerning NATCA's role in Weingarten meetings.
---
Professional Standards
From Steve Schefcik, NATCA New England Prosfessional Standards Rep, PWM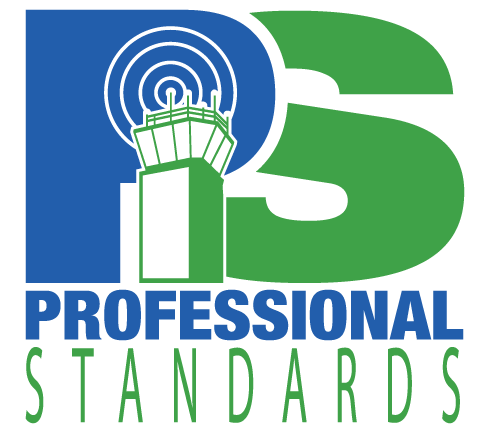 On the RESPECT side, our region overall is doing better than most. We have 3 facilities completely done with the briefings and all the others are at or beyond halfway through so thanks for all the great work to help make this happen!
ProStandards-wise region-wide things have been pretty quiet overall. We have a few new PS Reps within the region that just recently finished training. I would like to personally welcome both Nicholas Monahan from BED and Paul Kelly from PVD to the team and thank them for stepping up and taking on the new role at their facilities. This also now means every facility in the region has a PS Rep so if anyone ever has any questions be sure to reach out. As always you can also reach out anytime to me at ps.bos@natca.net or refer to the "Professional Standards Committee" page on the NATCA website for information.
That said bigger facilities are allotted to have multiple PS Reps and some facilities still have vacancies. We have people at those facilities that have been selected however are still awaiting a training class. There are multiple training classes coming up so we hope to get the vacancies filled as soon as possible.
Is there someone in your facility that inspires, motivates, and demonstrates professionalism both on and off position? If so, please be sure to nominate them for the National Professionalism Award. Anyone can nominate a member for the award with no limit on the amount of nominations received by a single facility, region, or service area. A winner will be selected from each service area and awards will be presented by the Professional Standards program at Communicating for Safety later this year so get those nominations in! The deadline for nominations is June 1st, 2022.
If you have any questions regarding the National Professionalism Award or the RESPECT or ProStandards program, please don't hesitate to reach out to me at ps.bos@natca.net.
---
RT 1 Update
From Kevin Curtiss, ZBW Area A Representative
Hello NNE. I had the opportunity to attend The RT1 Class in the middle of April, and I'd like to share my thoughts on the experience. Over four and a half days, Our CBA was unpacked via PowerPoint, discussions, and briefings to the tune of what was described as "The 80% you see every day". It was beyond beneficial. I didn't realize how much I didn't know about this stuff. The class was engaging. It challenged your thinking and went beyond the contract. It was great to be refreshed on the history of our organization, briefed on how The NCEPT process works, and see our Union's tireless efforts to collaborate and educate on the many things NATCA advocates for its members. We benefited from Three RVPs and our EVP Andrew LeBovidge making an appearance and speaking. During instruction, one item stuck out in Article 6 (Representation Rights) Section 4. Suppose there are facilities in NE where managers have an open-door policy or an increased number of instances where non-members are having discussions with management. In that case, it is a violation of the contract. Per A6S4, The Union shall be given advance notice and the opportunity to designate a representative to attend any formal discussion. Think of it this way, if it isn't a discussion about causal current events, A Weingarten Meeting (which the UNION does not have a right to attend, but a BUE has the right to representation) or performance, then the Union shall be advised. To wrap up. RT1 is a great class, and I would urge any Member to attend. There are still three classes open for registration in 2022.
Representative Training1 (RT-1)
Date: July 18-22, Aug 15-19 & Oct 17-21, 2022
Location: Las Vegas, NV
---
Legislative
From Jamie Green, New England Legislative Chair, PVD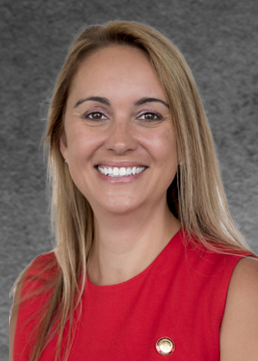 NATCA in Washington (NiW) 2022
NiW was a huge success, thanks to the more than 300 attendees! NNE was represented by 15 members, with 6 of those members being first-timers. NATCA activists rose to the occasion, climbed Capitol Hill, and advocated for our membership with passion, dedication, and solidarity.
NATCA is very engaged on Capitol Hill, and this year was no different despite the challenges COVID protocols presented. Our activists were able to play an influential and vital role in delivering NATCA's message to Congress! While activists come from 10 different regions all over the country, we come together as one voice and one union at NATCA in Washington.
The Ask: H.R. 4042
Maintain Funding and Prevent any Proposed cuts
Ensure Stable & Predictable Funding Stream & Support the Aviation Funding Stability Act (H.R. 4042)
Contract Act
The Contract Act has passed through committee in the Senate. There is an uphill battle to get this attached to the upcoming FAA Reauthorization Bill, which will come up next year. While we have been getting bi-partisan co-signers to the bill, leadership does not support it due to the cost. NATCA is still advocating for this bill, and while our attempt to get it attached to the Defense Authorization Bill this past year was unsuccessful, we will continue to advocate for this important bill going forward.
I would like to recognize our New England Region Legislative Award winners: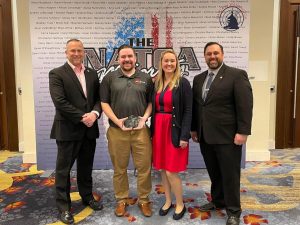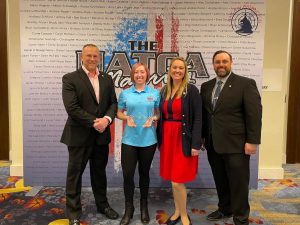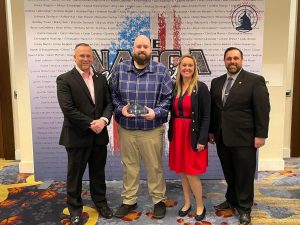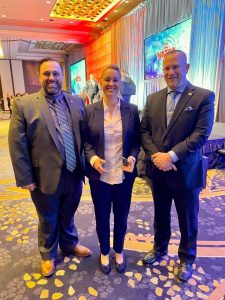 Thank you all for your hard work and dedication to our union!
Upcoming Legislative Classes you don't want to miss!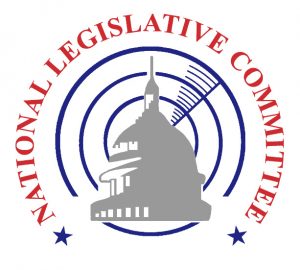 Legislative Activism Training LAT
Date: 11/08-11/09/2022
Location: Las Vegas, NV
Advanced Legislative Activism ALAT
Date: 10/12-10/14/2022
Location: Washington, DC
Date: 12/06-12/08/2022
Location: Washington, DC
---