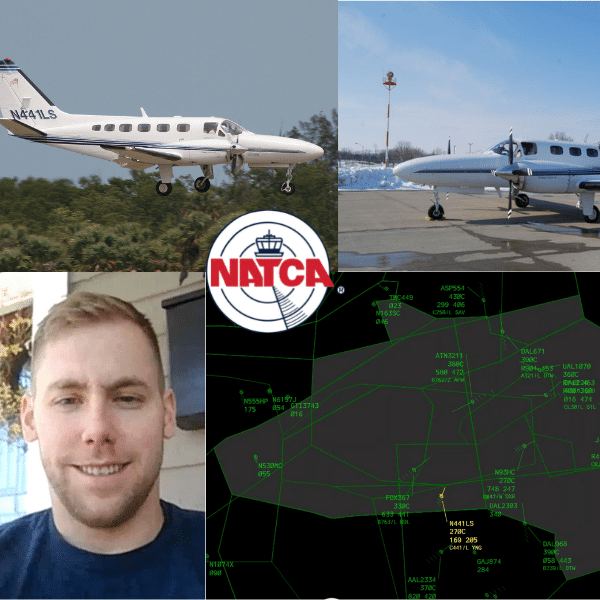 Archie League Medal of Safety Award Podcast: Indianapolis Center Air Traffic Controller Helps Suspected Hypoxic Pilot to Safe Landing
Matt Wyrick, who is in the sixth year of his FAA career, all at Indianapolis Center (ZID), grew up immersed in aviation. His father, Allan, was a longtime pilot for NetJets. Wyrick said hypoxia came up in some discussions between them. That, along with his training, prepared him to successfully assist the pilot of a Cessna 441 Conquest II who was exhibiting signs of hypoxia while over south-central Ohio en route to Youngstown, Ohio, at 29,000 feet. For his efforts, Wyrick has been named the Great Lakes Region winner of the 2021 Archie League Medal of Safety Award. He will be honored on June 17 in New Orleans.
Wyrick said he was honored and humbled by the award. "I was just there doing my job that day and I had a bunch of good people around me who were a huge part of the outcome. I really think the award is more a reflection of everybody I work with. I don't have a doubt in my mind that any one of the controllers in my area could have sat there and achieved the same outcome." Listen to a podcast with an interview of Wyrick below.