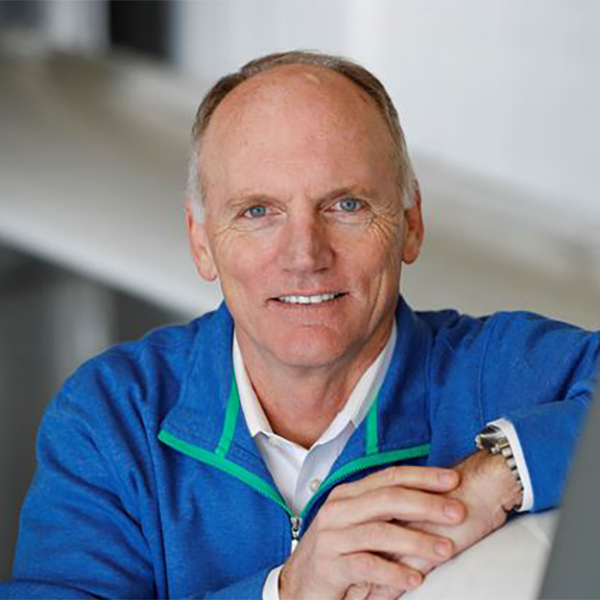 CFS 2022 Update: AOPA's Richard McSpadden Confirmed to Speak
Those attending Communicating For Safety (CFS) 2022 at Bally's Las Vegas (Sept. 12-14) will be treated to a visit by one of the nation's leading aviation safety experts. Richard McSpadden, former Air Force Thunderbirds commander and now the Aircraft Owners and Pilots Association (AOPA) Air Safety Institute (ASI) senior vice president, will speak at a time when pilot-controller communications are improving and opportunities to interact are becoming more popular.
McSpadden says he has noticed the increased participation in pilot-controller seminars and the expansion of training and learning opportunities both online and, now, safely in person.
"I love it! It's so positive for aviation," McSpadden said. "I remember when the controller/pilot relationships were adversarial. Pilots didn't trust controllers and likewise, controllers were suspicious of pilot intent. Now I see a much more collaborative and positive relationship."
McSpadden was appointed executive director of the ASI in February 2017 and was promoted to senior vice president in July 2020. He currently leads a team of certified flight instructors and content creators who develop and distribute free aviation safety material in order to advance general aviation safety industrywide. ASI distributes material through a dedicated YouTube channel, iTunes podcasts, Facebook, and a dynamic website. ASI material is accessed 12 million times annually.
"Some of our most popular seminars are our 'Ask the Controller,' which NATCA has helped us deliver," McSpadden said. "They always go long, with more questions than we have time to answer. It helps to dispel myths and urban legends. Pilots get direct, accurate answers from a source they can trust. It's great to see pilots react to the face behind the voice and realize, you're just professionals, trying your best to be good at your job, just like we're trying our best to be good pilots."
A native of Panama City, Fla., McSpadden started flying as a teenager and has logged over 5,000 hours flying a variety of civilian and military aircraft. McSpadden is a commercial pilot, CFII, MEI with SES, MES ratings and a 525S (Citation Jet Single Pilot) type rating. He taught his son to fly, instructed his daughter to solo in their Piper Super Cub, previously owned a 1950 Navion that was in his family for almost 40 years, and currently owns a 1993 Piper Super Cub.
"My father inspired my brother, a UPS 747 captain, and me," McSpadden said. "As early as I can remember, we were building model airplanes and flying hand toggled airplanes around in a circle. I got hooked as a junior in college, when I saw how much my Dad was enjoying his flying lessons. I started soon after him, in Greensboro, N.C., at a small airport, Air Harbor (W88), and then signed up for Air Force ROTC to fly for the USAF."
McSpadden served in the Air Force for 20 years, including the prestigious role of commander and flight leader of the U.S. Air Force Thunderbirds flight demonstration team where he led over 100 flight demonstrations flying the lead aircraft.
Read our full interview with McSpadden here. To register for CFS, please click here.