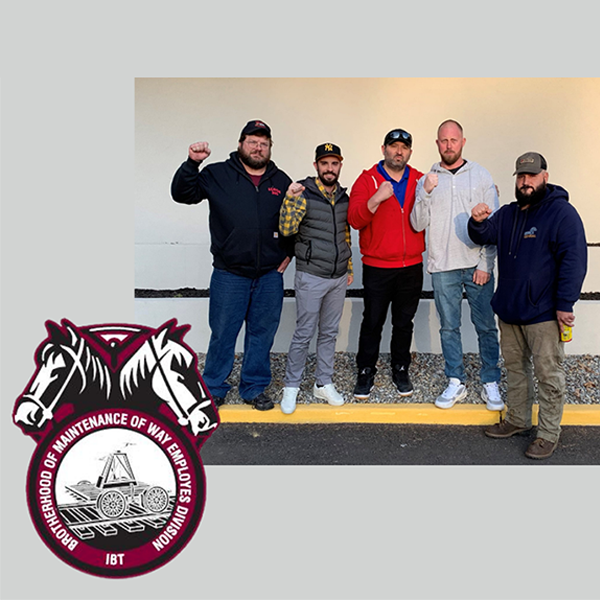 Union Spotlight: BMWED
NATCA continues to highlight our union sisters and brothers in AFL-CIO-affiliated unions. Today we thank our siblings of the Brotherhood of Maintenance of Way Employes Division of the International Brotherhood of Teamsters (BMWED). BMWED is a national union representing the workers who build and maintain the tracks, bridges, buildings, and other structures on the railroads of our nation. Interestingly, when the union was started in the late 1800s, "employe" and "employee" were both valid spellings. BMWED, which chose "employe," has never changed the spelling in its name out of respect for its past.
"Fatigue is a chronic issue with almost everyone I know and work with. We manage it so it doesn't get too severe," several railroad trainmen and engineers recently told the Guardian, discussing grueling schedules and labor cuts during union contract negotiations. "We've been struggling through the pandemic with fatigue, exhaustion, and we have no chance to even catch our breath."
Rail labor leaders, including those of BMWED, fight continually for their members' job security, better working conditions, fair wages and benefits, improved safety conditions, and elimination of cutbacks. Read more about BMWED's efforts here.