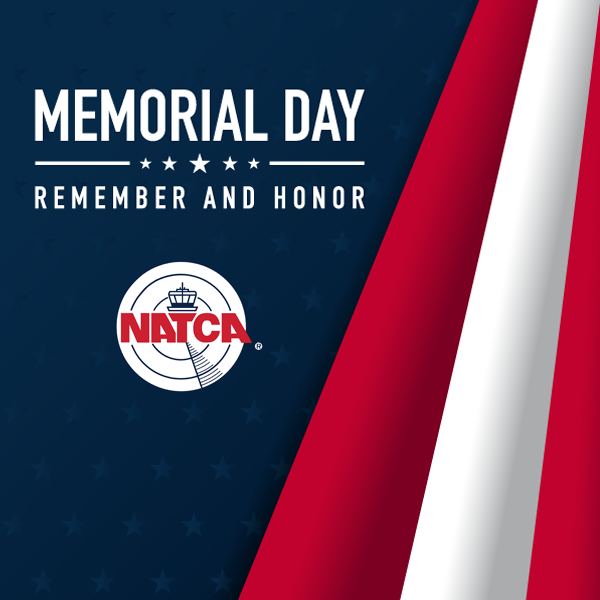 NATCA Remembers and Honors Armed Service Members Who Made the Ultimate Sacrifice for our Country
Memorial Day is a sacred day to remember and honor armed service members who made the ultimate sacrifice for our country. Many NATCA members are or are related to veterans. These NATCA members and millions of other Americans throughout our nation's history have signed up for the U.S. Armed Forces, knowing they face the possibility of going to war and not coming home. The chances are good that many of us are related to, work with, or otherwise have a connection to at least one person who was lost to war. Today, our Union honors their courage and sacrifice and remembers the great personal loss that is reality for their families.
The holiday also marks the start of summer, a time for travel and adventure with friends and family. While spending time with our families this weekend, let's take a moment to reflect gratefully on our nation's fallen women & men and their families.