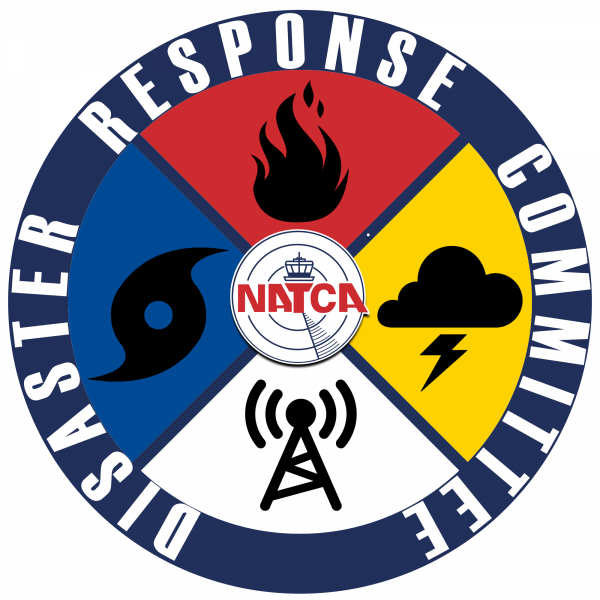 Disaster Response Committee Meeting 'Highly Successful and Productive' 
The Disaster Response Committee (DRC) met in May at the National Office in Washington, D.C., and DRC Chair Tom Flanary called the meeting "highly successful and productive." The first DRC meeting in two years began with team building, then continued with a review of the Disaster Relief Fund and upcoming needs. The group also reviewed current disaster supply inventory, where supplies are being stored, and how they are being maintained to ensure they're readily available to all affected members when needed.
The committee discussed producing a video for membership awareness, education, and fundraising purposes. Additionally, they discussed in detail how they can best serve the membership in each region when a disaster occurs.
"This meeting enabled a lot of loose ends to be tied up and to solidify the DRC's role to serve all NATCA members and their families in the event of a disaster," said committee member Anthony Silver (Houston TRACON, I90). "This committee is more prepared to serve our NATCA family because we had the time to meet and plan face to face."
PHOTO BELOW: (from left to right) Christopher Gallant (JFK ATCT, JFK), Alex Navarro III (Northwest Mountain Regional Vice President), Madeline Bostic (Wilmington ATCT, ILM), Woody Camp (San Juan CERAP, ZSU), Tom Flanary (Miami Center, ZMA), Brett Steinle (retired member), and Anthony Silver (Houston TRACON, I90).
Learn more about the DRC, including how to donate to the Disaster Relief Fund, here.