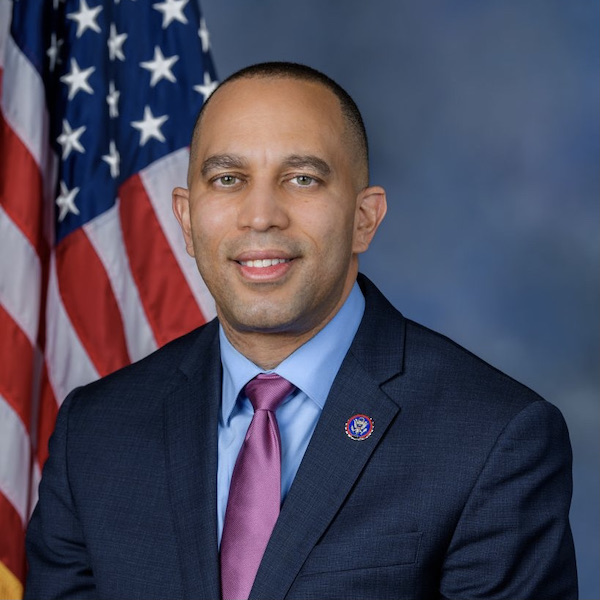 Santa Discusses Policy Priorities with Rep. Hakeem Jeffries 
On Thursday, May 26, President Rich Santa had a phone call with Rep. Hakeem Jeffries, D-N.Y., the Chairman of the House Democratic Caucus and a key member of the House leadership. Santa thanked Rep. Jeffries for his longstanding relationship with our Union and his interest in our legislative priorities, and the two discussed key challenges facing the National Airspace System (NAS) and the controller workforce.
Other topics of conversation included the need for stable and predictable FAA funding, the importance of involving the frontline workforce in agency planning and decision-making, and the implementation of the Bipartisan Infrastructure Law that included $5 billion in new funding for upgrades to air traffic control facilities and equipment.