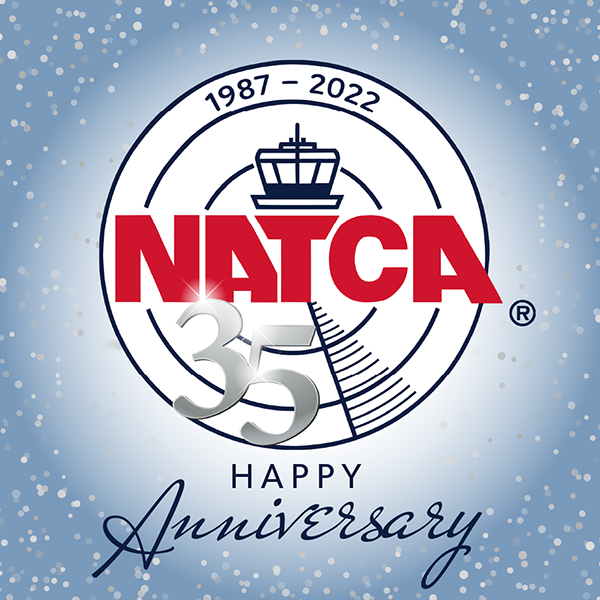 NATCA This Sunday Marks 35th Anniversary of FLRA Certification
On Sept. 23-24, 1986, 72 delegates attended NATCA's founding convention in Chicago including provisional representatives from each of the FAA's nine regions. John Thornton, the founding father of NATCA, announced that NATCA had collected more than 4,200 signatures calling for an election on whether to form a union. However, the group decided to wait in order to get more signatures before filing them with the Federal Labor Relations Authority (FLRA) to help ensure a "big win."
Less than nine months later, on June 11, 1987, with 84 percent of controllers voting, seven out of every 10 of them chose NATCA. The news was announced before a packed room of journalists. Eight days later, on June 19, 1987, the FLRA certified NATCA as the exclusive bargaining representative of FAA air traffic controllers, and the birth of a new Union to give a voice to the nation's controller workforce was complete. Today, NATCA represents nearly 20,000 aviation safety professionals in 17 different bargaining units.
We invite you to view a timeline of notable events and milestones throughout NATCA's proud and rich history. You can view that here. https://www.natca.org/timeline/
Happy anniversary NATCA!