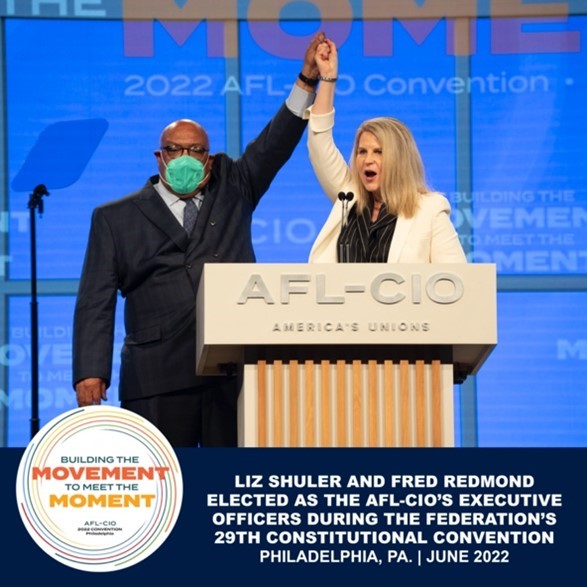 Santa Elected to AFL-CIO Executive Council; Shuler and Redmond Elected as AFL-CIO's Executive Officers
The most important business on the first day of the AFL-CIO's 29th Constitutional Convention was the election of the Federation's Executive Officers and its 55 Vice Presidents who make up the Executive Council, the body that makes policy and decisions between conventions.
Liz Shuler of the International Brotherhood of Electrical Workers (IBEW) was elected President by acclamation to serve as the first woman leader of America's labor movement. Fred Redmond of the United Steelworkers (USW) was unanimously elected as Secretary-Treasurer, the AFL-CIO's second highest officer. He becomes the highest ranking Black American officer in the history of the American labor movement.
Also, NATCA President Rich Santa was elected by acclamation as a Vice President of the AFL-CIO. He is only the second NATCA President to be elected Vice President of the AFL-CIO and serve on its Executive Council. Upon his election, Santa said, "I look forward to working with Liz and Fred to improve the lives of NATCA's members and the lives of all of the members of the affiliated unions of the AFL-CIO."