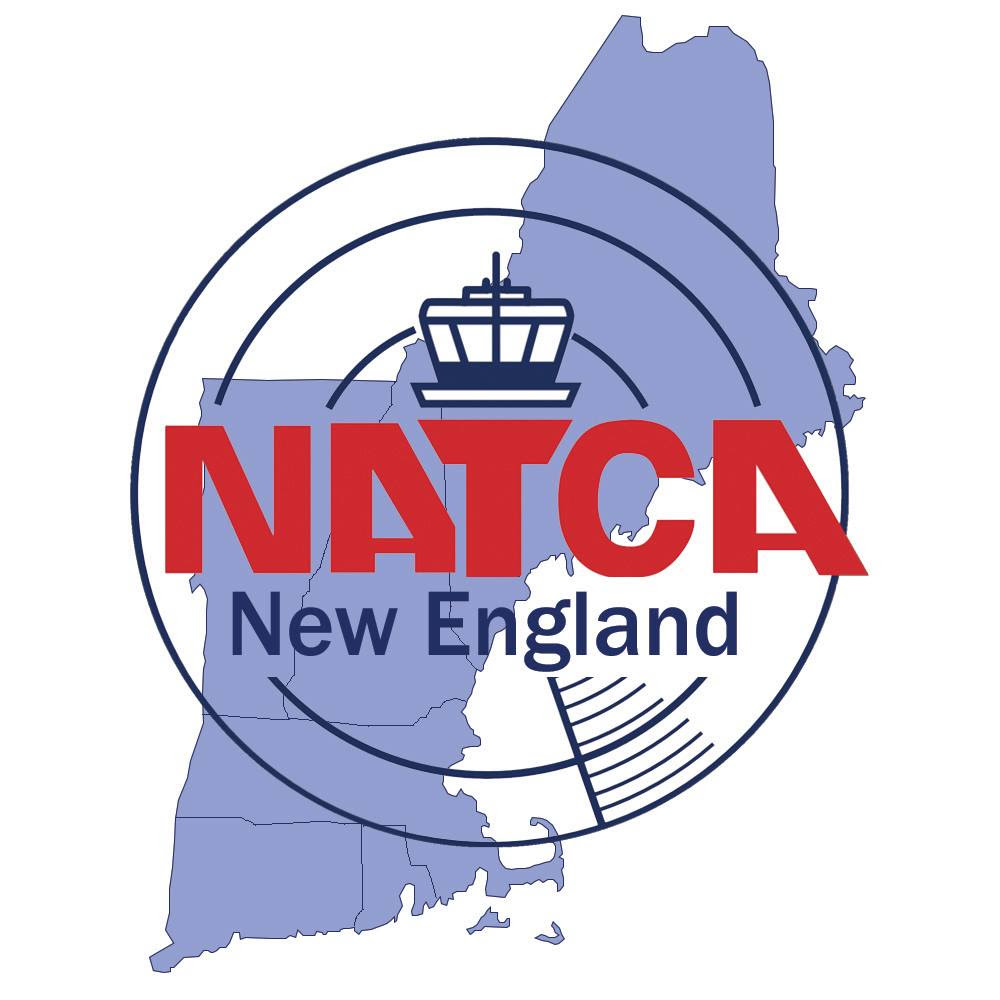 July 2022 New England Bi-Monthly Regional Update #1
From Mick Devine, NATCA New England Regional Vice President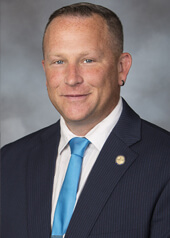 Since taking over this role in 2018, we have conducted a few FacRep meetings with the theme, "Where you were, where you are, and where you are going."
We have discussed numerous times where we were. Stories of tough times from the White book, furloughs, and the longest government shutdown to the pandemic, have been told repeatedly.
When we discuss where we are, the obvious first place to go is the COVID pandemic. The past few years have been challenging: from 5-and-10 schedules and training pauses to the vaccine mandate.
So the next question is, where are we headed?
Over the past nine months, the new NEB's mission has been: to take this Union from good to great! We are investing a lot of time, effort, and money in creating NATCA's newest event, the NATCA Activism and Training Expo (ATX). The Expo will take place the week of December 12th. Every class NATCA gives, every committee NATCA has, and many of the Article 114 Reps will be there to provide briefings and training on every aspect of our membership. Each member in good standing can attend anywhere from one day to all five days of the event. Either build your agenda or follow prebuilt agendas for a specific track. The academy classes will be smaller modules taking 1-2 hours. Each attendee will experience all that NATCA does to see if anything falls within your strengths or desires. It is an excellent opportunity to sharpen your skills as a member and a leader.
NATCA's leadership is also working on building upon the legislative relationships that Paul and Trish created over the past twelve years. President Rich Santa is meeting with Legislators and Senators weekly, as well as leaders from industry, labor, and department level appointees. These meetings have been very successful. The years of work NATCA put into these relationships have paid dividends for our union and profession and will be needed as the political tides shift this coming fall.
Briefings over the past year show how the federal government sold off the C-Band to the telecommunications industry to help facilitate 5G nationwide. Unfortunately, the C-Band is where the aviation industry communicates altitude on CAT II approaches and could easily affect our ability to provide safe operations during poor weather. The Unmanned Aircraft Systems industry is chomping at the bit to buy off low-level airspace and run their own private air traffic control in these areas as they have stated, "We can do it better." It is dangerous to our profession and will be watched at every turn as it is a rapidly growing industry. When it comes to air traffic control over the skies of the United States, only one group of people should be doing the separation of aircraft, and that is us. NATCA will continue to try to ward off risks and dangers to our profession like this.
We certainly understand the grim reality of our staffing across the country. While some facilities have been understaffed for a long time, others are just dipping their toes into this tragic reality. NATCA is working with the agency to look at the 2014 temporary staffing numbers, on which all things staffing are based. These jointly created staffing numbers were intended only to be temporary. We are rapidly approaching a decade of temporary. We have learned so much about these numbers' effect on our facilities. Some facilities are right on, and some need adjustment. We will continue to work to find a repeatable process to determine facility staffing numbers.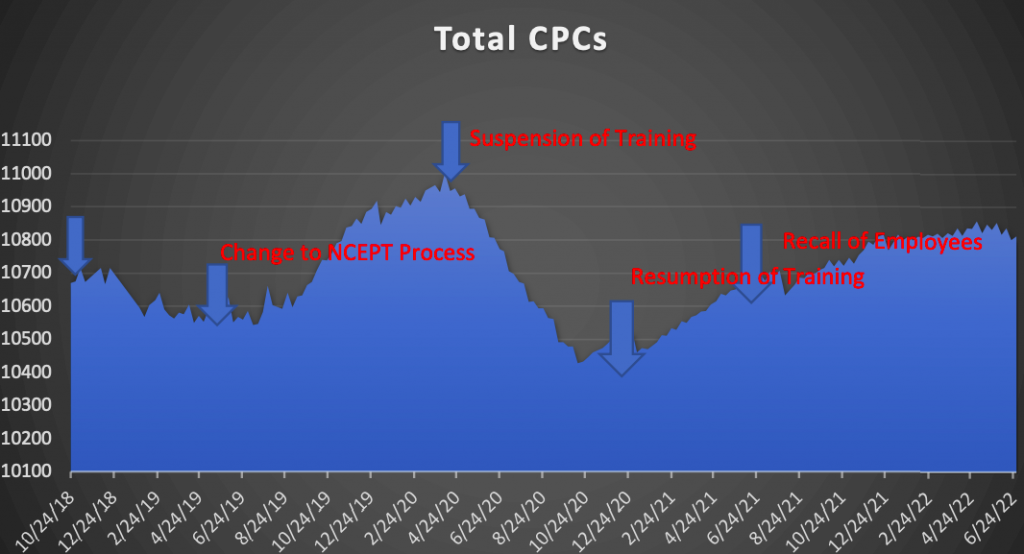 We are also working with the agency to determine Academy Grad placement. This is very new, and the talks are just beginning. We believe there is no reason to send new hires to places with high demand from our membership. We hope to impact our membership placement to make it better for the member and the NAS.
Next year, the government will begin getting a new FAA Reauthorization bill passed. NATCA is working directly with legislators to get things into the bill that work for our membership and keep dangerous things out of the bill. This begins with building and nurturing the legislative relationships we already have, as well as building new ones. This is why Campaign 2022 is going to be so instrumental for our membership as well as our profession. NATCA is also working with the FAA and legislators on the Bipartisan Infrastructure Bill (BIL). There are billions of dollars committed to airports and facilities, and getting a seat at the table with influence on where that money is spent is critical. We are at that table and helping facilitate where that money is spent.
Regionally, we are scheduling facility visits with the Reps for this summer. There will be Safety Advocacy Training in Manchester the last week of September. Also, a regional Corn Hole Tournament is being planned for October 1st in Nashua, NH, the details of which are still being put together. Thanks to PVD FacRep Nicholas Cassano for doing the legwork on this. Keep an eye out for more information about these regional events!
---
From Scott Robillard, NATCA New England ARVP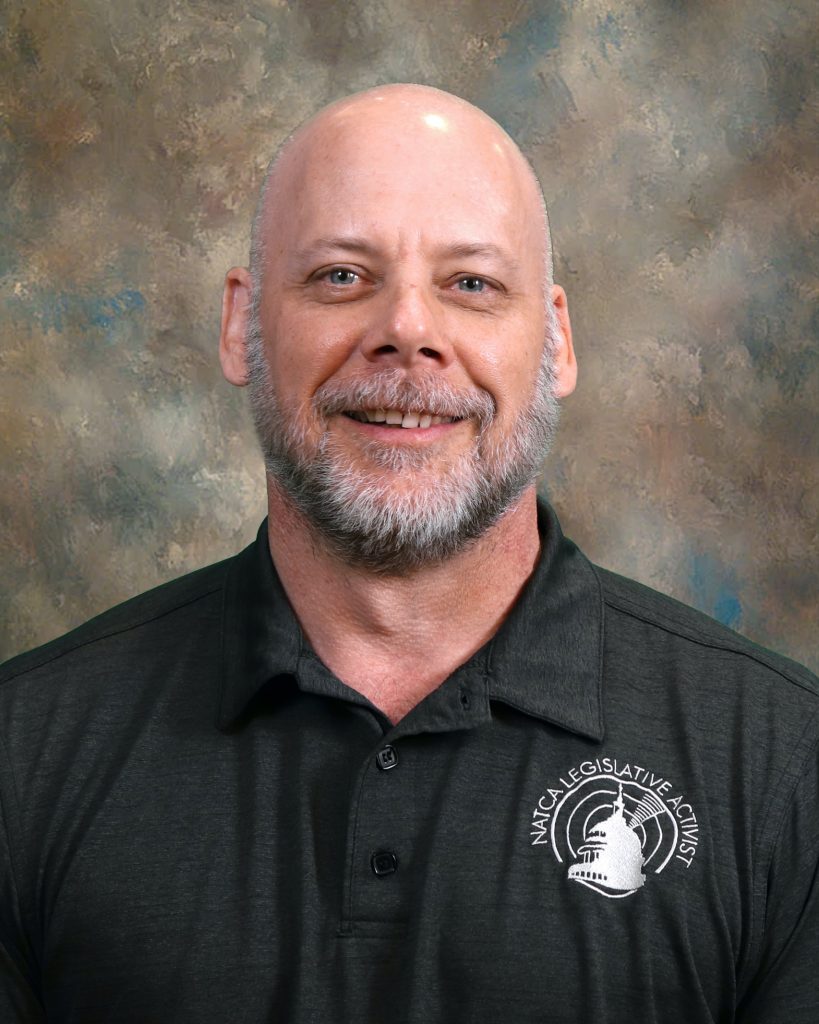 Hello NATCA New England!
Collaboration has been the term and mission of both the FAA and NATCA since it was introduced in the 2009 CBA (Red Book) and expanded in the 2016 CBA (Slate Book). But at the grassroots level, I hear members talking negatively about it. They seem to see collaboration as an erosion of our rights and/or effectiveness. This month, I would like to discuss what collaboration is and what it isn't.
What is it? Both parties make a genuine effort to ensure their respective interests have been identified and as many as possible have been resolved PRIOR to a chosen course.
Here is an example of how we would expect the interaction to proceed if the Agency wanted to change a facility Watch Desk order:
"I have been reviewing the Facility Watch Desk Order and have some concerns with it. My interests are X, and this is how I propose we address it."
Both parties can then genuinely collaborate. The next step would be for the parties to go through an exercise of capturing each other's interests. Personally, I always write them down. From there, you can pick a path to address the topic. The exact process holds true from a Union-initiated effort.
What isn't collaborating? Consider this example:
"I have changed my Facility Watch Desk Order and want to collaborate on the training to implement it."
In this example, the parties have not identified their interests in the principal change, the Facility Watch Order. Furthermore, the manager has a predetermined outcome.
When you do it correctly, in many instances, the parties share many interests. Other times they don't. Please remember that while interests may be the same, they might be identified by the parties for different reasons.
One last example:
During the annual Article 24 MOU negotiations, the ATM proposes nearly zero leave to bid between May 15th and September 15th. The Rep asks the ATM what their interest are. The answer is a fully staffed operation. What is obviously left out is a reduced budget for overtime. The Union's interest here is pretty simple: a reasonable amount of bid annual leave during the periods where the leave is most desired.
When you write the two interests down side-by-side for analysis, it becomes evident that both interests can co-exist and are shared.
A fully-staffed operation AND a reasonable amount of annual leave when leave is most desired.
There really is no downside IF both parties are identifying their interests.
I will end by saying this: IF you think you are collaborating and you always seem to be giving away things the bargaining unit wants or needs, you are probably missing a fundamental step. Focus on capturing and writing down your counterpart's interests. Build up from there.
---
Reloaded Committee
From Jennifer Dickinson, NATCA Reloaded Rep, BOS


The Reloaded Committee met in May and has been busy developing new classes. Additionally, we have worked hard to ensure that our classes are available when the different Regions request.
We continue to teach NATCA 101 through Teams on the 15th of every month. Sign-ups are through the NATCA Portal. Regardless of how long you have been a NATCA member, NATCA 101 is a wonderful way to truly understand how we as a union got to where we are today and how important every one of us is to its continued success.
Reloaded offers many classes that focus on strengthening communication, collaborative leadership, critical thinking, and building lasting relationships. If you are interested in learning more about the classes or would like to discuss having a class(es) taught at an upcoming meeting please don't hesitate to contact me.
I wish you and your families a very Happy 4th of July weekend!
---
COVID Guidance from OWCP
From Steven Spiller, NATCA New England OWCP Rep, BOS
IF YOU TEST POSITIVE FOR COVID-19 AND FILE A CLAIM IN 30 DAYS, YOUR RECOVERY WILL COST YOU ZERO LEAVE IF DONE CORRECTLY.
Until January 27, 2023, you can establish a claim for COVID-19 so long as you have:
a COVID-19 diagnosis via positive PCR test result or physician's opinion, and
a shift or workday involving contact with co-workers or members of the public within 21 days of that diagnosis.
These will not satisfy DOL's diagnosis requirement:
An order to quarantine from a flight surgeon or other Agency representative;
A positive home test without support from a treating physician.
If you can't find any appointments for PCR testing within 72 hours of developing symptoms, contact your Regional OWCP Representative.
As soon as possible after diagnosis and no more than 30 days from your last duty day prior to testing positive, file your OWCP claim for COVID-19 if you don't want to use leave for your recovery. If you don't get it in until 31+ days from that last duty day, you will probably only have the option to buy back your leave at discounted rates.
FILING YOUR CLAIM IN ECOMP
You will file your claim via ECOMP, available at ecomp.dol.gov. You don't need to be behind the firewall to use ECOMP.
First, contact a manager at work and let them know what you intend. Get the .gov email address of your supervisor of record to use for your claim. Continuation of Pay or COP (e.g., free leave) is not available until you actually file your claim, so work will show you on sick leave or excused absence (72 hours available for testing upon request) until you have actually filed.
Sometimes, managers will incorrectly tell you that you only receive COP once your claim has been accepted by DOL. Contact your Regional OWCP Representative if this happens.
Next, register for an account using a personal email address and verify registration in the follow-up email. If you use a .gov email, you may not be able to access ECOMP at home, so only use a personal email address.
After you sign in, click the NEW CLAIM link on the upper right-hand side of the page. Select your government organization and then FILE CA-1 COVID-19, followed by FILE CLAIM on the next page.
You will have to file 2 forms, and only the second relates to your leave. The first is an OSHA-301, which notifies OSHA of an injury in a federal workplace. After entering your contact information, you will enter a few other items, including:
The date of injury, which is your last duty day before testing positive for covid-19;
The nature of injury, which is "COVID-19 infection";
The cause of injury, which is "exposure to COVID-19 at work."
When you finish filing your OSHA-301, you may immediately file your Form CA-1. You do not have to wait for approval on the OSHA-301 to file the CA-1. If you don't file your CA-1 immediately, log in to ECOMP and go to your Dashboard. Look under the "Cases" tab and find the ECOMP Control Number or ECN associated with your OSHA-301. Click anywhere in that line to open the expanded view of the OSHA-301 to find the "File a claim based on this form" link in the lower right-hand corner.
When you file your CA-1, you will use the same inputs for date/nature/cause of injury as for the OSHA-301. For grade and step, use "AT" for "Grade" and your pay status for "Step" (e.g., step "LH" for a CPC at an ATC-12 facility). Select "Continuation of pay" on the last page where you are given the option to sign and file your CA-1.
COP AND NEXT STEPS
COP begins after the date of injury as soon as medical evidence proves disability. This means that your COP for a COVID-19 claim will begin after your positive test result.
The PCR test alone supports 10 days of COP. If your symptoms have not abated by the seventh day after the test, consult your PCP or an urgent care facility to establish your ongoing disability. (Note: the 5/23/22 PB 126 MOU ensures excused absence for recovered BUEs who have been quarantined for 10+ days from onset of symptoms.)
Showing you on COP is usually done at your facility; pay code 160 for duty days on COP and 161 for RDOs on COP. Follow up with your FacRep to make sure that your time is properly coded after you file.
Check your claim status in ECOMP regularly until DOL has created a case number for it (nine digits instead of seven), and check your mail regularly for letters from DOL. If they need more evidence from you or are denying your claim, they will send a letter to the mailing address listed in your claim.
As always, save everything and contact me if you have questions or get stuck along the way: steven.spiller@natca.net or (832) 721-9343
---
CISM Summer Check-In
From Jennifer Dickinson, NATCA CISM Rep, BOS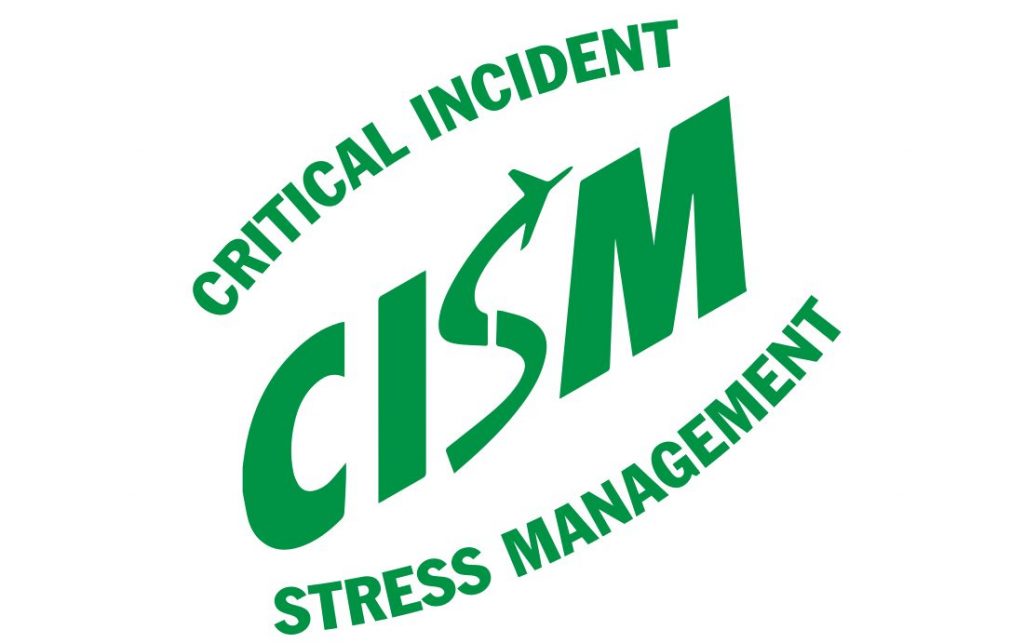 The summer months of BBQs, swimming, and long sun-filled days are upon us. Hopefully, these next few months will bring several moments of relaxation and peace as you indulge in the hobbies known for the summer months. Here's to hoping that we can all take that drive to the ocean or mountains, drop a line in the lake, paddleboard or kayak to a new island, catch up with friends, hike, work on your golf game, mountain bike, laugh with old friends and new around a bonfire, vacation or staycation to name a few.
No matter how busy we get in life, embracing the day and doing things that truly fuel you is essential. You work hard and deserve the peace and balance that comes with doing things that make you happy. Sometimes our time is limited, and we only have a few moments instead of a few hours. What we do in those moments can truly affect the trajectory of our day or even our week.
Many times in life, we are so busy making sure everyone else is all set that we forget that we need to check in on ourselves as well. Self-care is a vital component of our overall health and well-being. It is ok to take care of YOU. I hope you and your loved ones have an incredible summer filled with laughter and special memories.
---
FacRep Corner
From Tim Roig, Y90 Facility Representative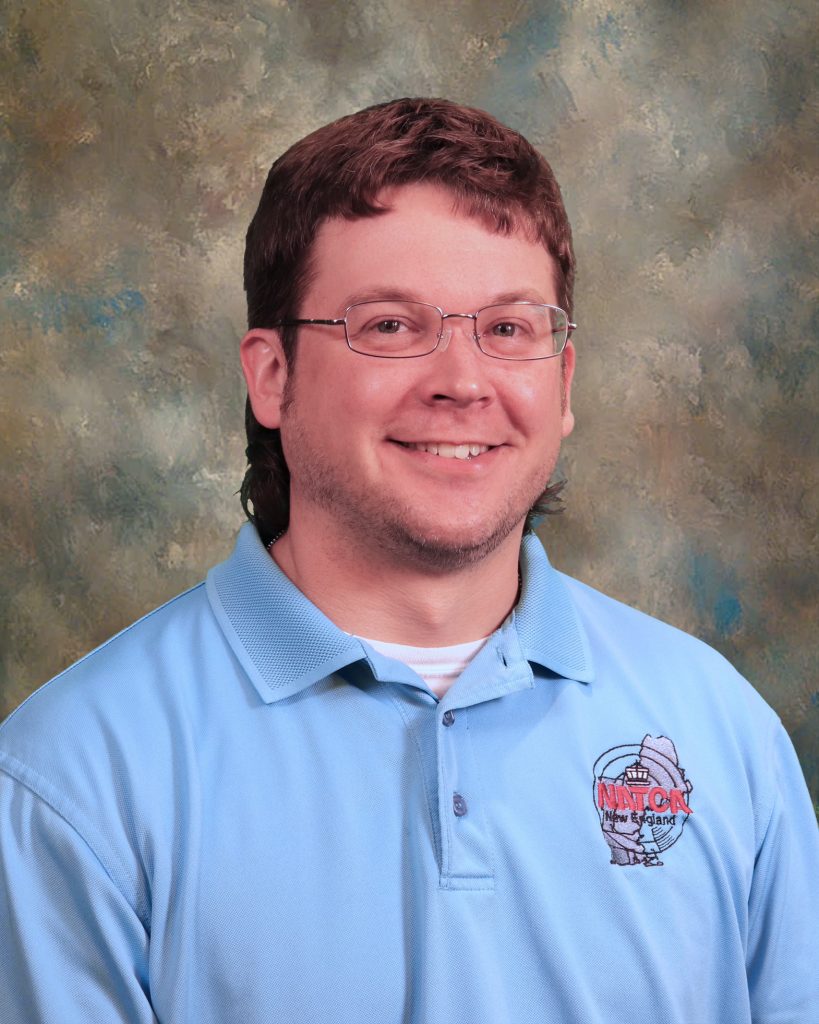 Hello New England! In this FacRep Corner update, we will review Article 29: Excused Absences. Excused Absence is "an employee's absence from duty and duty station without loss of, charge to, or reduction of an employee's leave, pay, or benefits."
Excused Absence was used extensively during our COVID schedule, but are you aware of other events covered by Excused Absences?
Employees MAY be granted up to one (1) hour of brief tardiness when providing acceptable justification.
Subject to staffing and workload, employees MAY be allowed up to four (4) hours of excused absence for blood or platelet donation. Remember, if proof of attendance is required, the employee SHALL be notified in advance.
The Agency SHALL provide seven (7) days of excused absence for bone marrow donors and thirty (30) days for those that serve as organ donors. These are each per calendar year.
"Change of Station Leave": As requested by the employee, up to sixty-four (64) hours of excused absence shall be granted for arrangements related to the change of employee's official post of duty, regardless of whether or not their residence is relocated. Employees have up to two (2) years to use this leave.
NATCA's Communicating for Safety (CFS): You must request this excused absence in advance, and the Agency must determine whether or not the employee can be released.
These are just some examples of Excused Absences. For all types, check out Article 29 in the contract!
---
UNUM Open Enrollment
---