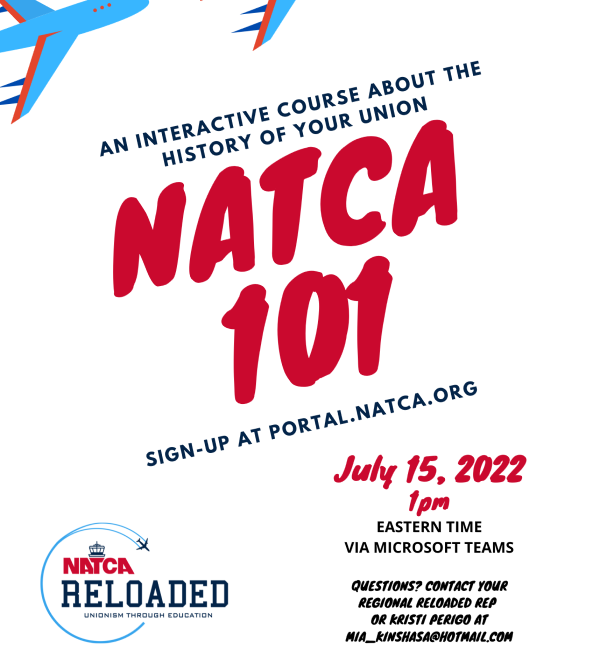 Reloaded Committee to Host July NATCA 101
The Reloaded Committee will hold its monthly NATCA 101 class on July 15, at 1 p.m. EDT. NATCA 101 reviews our Union's history, the work the Union does for its members, and insight for how members can become more involved.
Register at portal.natca.org.